Hear Florence + The Machine performs new songs, cover Fleetwood Mac
Hear Florence + The Machine's full Spectrum Session ON DEMAND.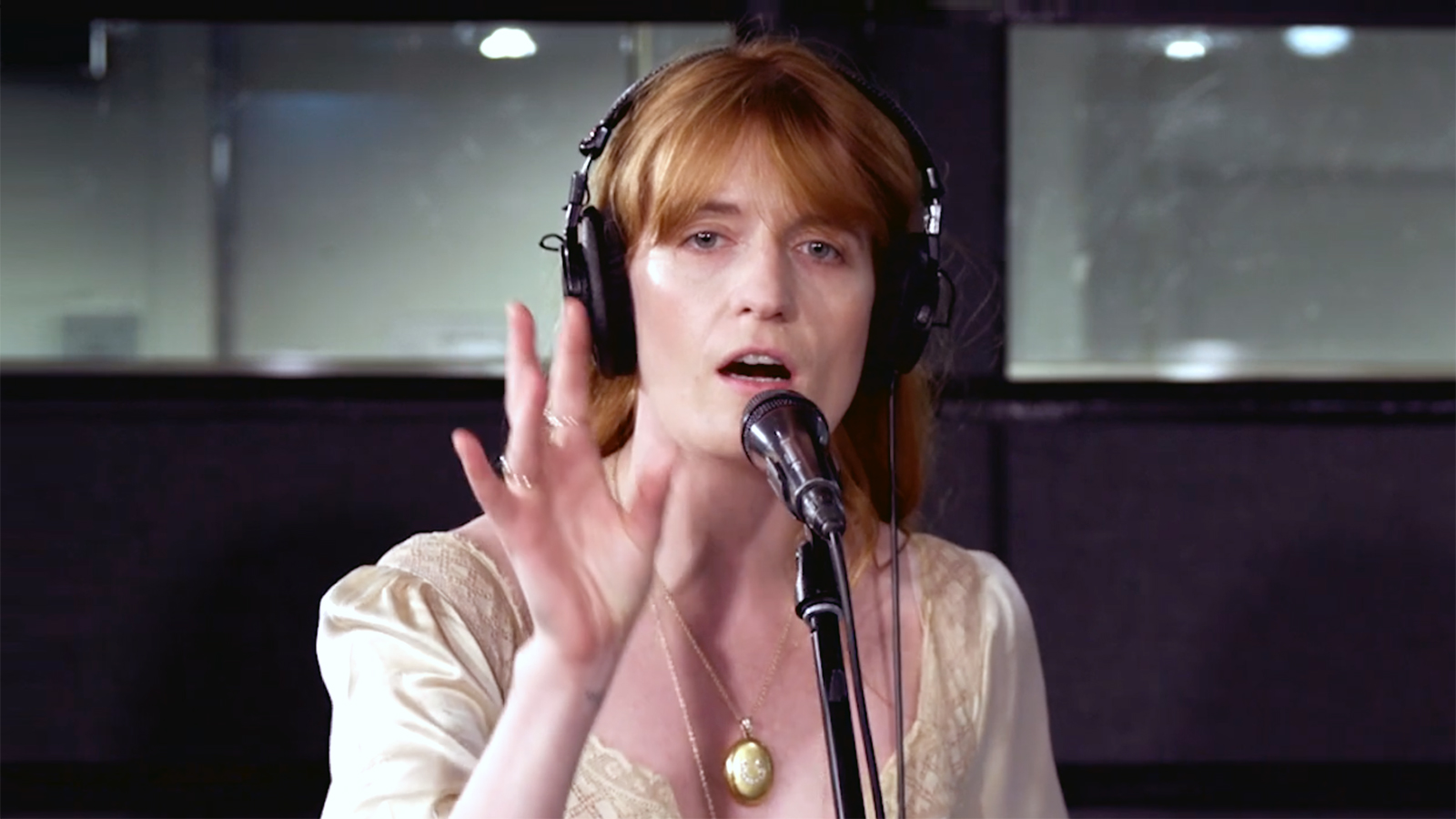 Florence Welch is in a totally new headspace for High as Hope, the follow up to Florence + The Machine's chart-topping How Big, How Blue, How Beautiful.
Speaking to The Spectrum (Ch. 28)'s Jenny Eliscu ahead of her exclusive SiriusXM performance, Welch acknowledged that her life and the way she views the world has changed since her last record. This led to her single Hunger becoming a celebratory song about the human condition rather than something dark and dramatic. Along the way, she also learned that freedom can come from being disciplined and isn't just a "let loose, smash everything to bits kind of thing."
Elsewhere in the interview, she discussed the origins of the album title High as Hope, saying that it came out of a poem she wrote about New York, and she also clarified why her recent breakup wasn't a focal point of the album.
"I didn't feel like people needed to hear that any more, and I think, at that point, there were bigger heartbreaks going on than my own heartbreak," she told Eliscu. "It somehow didn't feel like that interesting to me. And maybe 'How Big, How Blue' had covered every nook and cranny of heartbreak that you possibly could. And also, I guess, in the journey that I had in the last couple of years, I understood that it wasn't really about the other person, you know?"
Catch a sneak peek of the amazing performance!
Don't miss Florence + The Machine's in-studio performance of the newly released Hunger and Sky Full of Song as well as 2009's Cosmic Love and a cover of Fleetwood Mac's Silver Springs.
Hear Florence + The Machine's full Spectrum Session On-Demand. 
---
---
---