Foo Fighters and SiriusXM have launched Foo Fighters Radio, a limited-engagement channel handcrafted by the 12-time GRAMMY-winning rock band.  The channel features a new, exclusive live concert performance, as well as unrivaled programming and special commentary from Dave Grohl, Taylor Hawkins, Nate Mendel, Chris Shiflett, Pat Smear, and Rami Jaffee on Channel 105.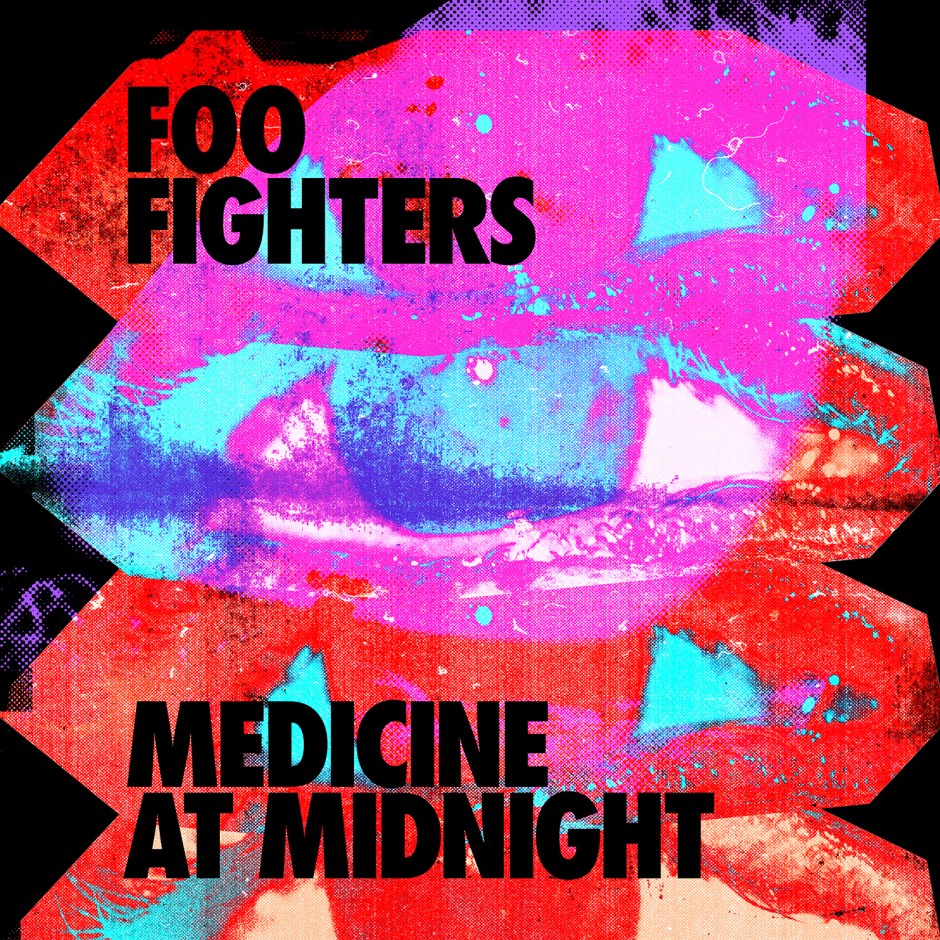 To coincide with the release of the band's 10th studio album, Medicine At Midnight, Foo Fighters Radio debuted an exclusive performance from the band, Foo Fighters LIVE from the SiriusXM Garage in Los Angeles, on February 5. The audio from the performance — attended by a live virtual audience of SiriusXM subscribers and hosted by SiriusXM Kat Corbett — will be available at anytime on the SXM app for the duration of the channel run through April 4, as well as air again during the below times (all in ET):
March 3 at 6pm
March 4 at 7am
March 9 at 3am
March 12 at 8pm
March 14 at 8am
March 17 at 6pm
March 20 at 2am
March 21 at 6pm
March 22 at 6am
March 25 at 12am
March 26 at 6pm
March 30 at 4am
April 1 at 12pm
Also, since February 5 on Pandora, Foo Fighters have been taking over three stations: Today's Alternative, Today's Hard Rock, and Foo Fighters radio with a new listening Mode, Backstage with Foo Fighters. Curated and hosted by the band, the Mode takes listeners behind the scenes with new songs from their new album, Medicine At Midnight, other key tracks from the band, and handpicked favorites. Backstage with Foo Fighters is part of Pandora's ongoing artist takeover series to give Pandora listeners access to their favorite artists, their music, and the music that inspires them.
For all information on Foo Fighters Radio visit siriusxm.com/foofightersradio.
Foo Fighters Radio features the band sharing insight into their new album and the stories behind some of their biggest songs, demos, b-sides, and rarities throughout their more than two-decade career. The channel features exclusive encores of Dave Grohl Presents Sound City, nine radio shows that feature Grohl discussing the music recorded at the iconic Sound City Studios in Los Angeles, including Nirvana's Nevermind, which served as Grohl's introduction to the iconic studio in 1991 when he was Nirvana's drummer.
Foo Fighters Radio also highlights a weekly series of live concerts from the band's vaults, beginning with their 2018 performance from the Concrete and Gold Tour at Etihad Stadium in Manchester, England. Other artists and celebrities will also be showcased on the channel as they Guest DJ, spinning their favorite Foo Fighters music. Listeners can also expect to hear music from other artists, handpicked by the band, on the channel.
Foo Fighters Radio airs through April 4 on Channel 105 via satellite radios and on the SiriusXM app.
Medicine At Midnight (out February 5 on Roswell Records/RCA Records) was produced by Greg Kurstin and Foo Fighters, engineered by Darrell Thorp and mixed by Mark "Spike" Stent, and packs nine new FF songs into a tight-ass 37 minutes—including the No. 1 AAA smash "Shame Shame," the ear-ringing "No Son of Mine," and the newly released "Waiting on a War." Pre-order the album here.
Subscribers are able to listen to Foo Fighters Radio online, on-the-go with the SiriusXM mobile app, and at home on a wide variety of connected devices including smart TVs, devices with Amazon Alexa or the Google Assistant, Apple TV, PlayStation, Roku, Sonos speakers and more. Go to siriusxm.com/ways-to-listen to learn more.
26 years ago Foo Fighters set out on the road in a cozy Ram van called "Big Red Delicious" to see what they could make of this crazy Rock and Roll world. The band's original touring van is a symbol not only of where they came from, but also of who they are today.
Together, Ram and Foo Fighters both represent and celebrate the enduring values of courage, hard work, leadership and integrity which has provided the foundation for their new partnership.