Hear Doctor Radio specials dedicated to supporting racial equity in medicine
As Minority Health Awareness Month comes to a close, hear a roundup of programming focusing on everything from atrial fibrillation in the American Indian community and anti-Asian discrimination in medicine.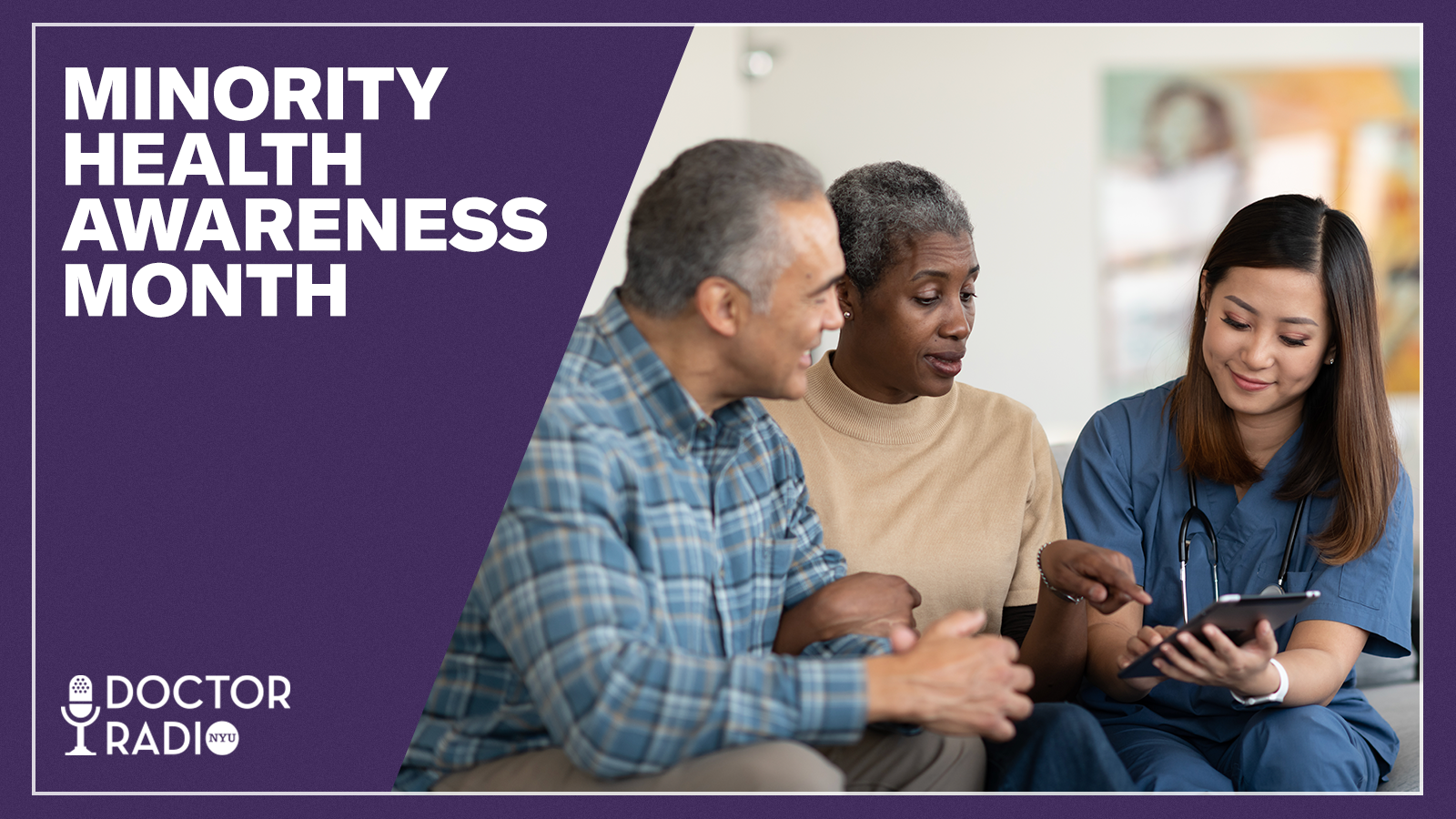 As National Minority Health Month — an annual nationwide initiative to address the health needs of minorities — comes to a close, listeners can enjoy a roundup of informative Doctor Radio (Ch. 110) shows about the fight for equity in medicine. Head to the SiriusXM app now to hear the following specials focused on health disparities that continue to affect racial and ethnic minority populations and how the medical field can work to close the gap.

Rehabilitative Medicine
On a special episode of Dr. Jonathan Whiteson's show dedicated to feeling better fast, he covered the risk factors of heart disease among Asian Americans. Dr. Whiteson was joined by Dr. Binu Koirala, PhD, MGS, RN, an assistant professor at Johns Hopkins School of Nursing who has collaborated with global experts to establish sociodemographic and clinical factors influencing heart failure management.
Internal Medicine
Internal Medicine, a resource for all the questions you've ever had but have been too afraid to ask your doctor, featured a segment highlighting programs and special trainings to help Native Americans join the medical field. Host and NYU Medical Center Internist Doctor Ira Breite also led a conversation about outreach to disadvantaged communities.
Doctor Radio Special Focus
During an insightful Special Focus program early in April, Doctor Radio raised awareness on the recent rise in racism against Asian Americans through a medical lens.
About Our Kids
Medical inequity doesn't just impact adult minorities. As part of Minority Health Awareness Month, About Our Kids, Doctor Radio's show dedicated to discussing the essentials of child, teen, and family mental health, hosted a fruitful conversation about autism in the Black community and teaching kids about diversity. The show also centered on reducing the stigma surrounding autism and supporting career training for children with autism as they grow into adulthood.
Health Equity Now
During April, an all-new show debuted on Doctor Radio focusing on research, clinical and policy interventions aimed at promoting health equity, and the public health issues from which they have evolved. Hosted by Dr. Joseph Ravenell from NYU Langone Health's Departments of Population Health and Medicine, and Associate Dean for Diversity Affairs and Inclusion, the first episode covered barbershop Covid outreach, racial trauma's impact on sleep, and more.
Primary Care Medicine
Primary Care Medicine, the channel's foundational approach to medical advice, premiered a special discussing the effects that mental health can have on the physical health of minority communities and how to decrease mental health stigma.
Pediatrics
When it comes to child and adolescent health, Pediatrics: On Call for Kids focuses on tackling allergies, asthma, ear infections, childhood obesity, and cuts and bruises, as well as signs of autism, ADHD and other developmental issues. During a special Minority Health Awareness Month episode, the show's expert pediatricians dedicated a segment to discussing Native American children's health.
Sports Medicine
The channel's pro doctors who fix up pro athletes and share their world-class advice on caring for your body and mitigating sports injuries served up an insightful conversation on the intersection of race and sports participation.
Beyond the Heart
Dr. Nieca Goldberg's (founder of NYU Langone's Joan H. Tisch Center for Women's Health) show, Beyond the Heart, shines a light on the health issues impacting women, particularly as it relates to cardiology. Dr. Goldberg hosted a special on the discrepancies in treating pain for BIPOC and other methods of pain management.
Dermatology
As a field, dermatology requires an understanding of a vast array of skin types, including how hormones can impact skin conditions and treatments. To this point, Doctor Radio's Dermatology show focused on addressing dermatology issues among transgender patients.
Heart to Heart
Atrial fibrillation — an irregular heartbeat which increases risk for strokes and heart disease — has been found to occur more often in American Indian communities than other ethnic or racial group. Heart to Heart, Dr. Fred Feit's show dedicated to interventional cardiology, covered this fact and methods for early detection in honor of Minority Health Awareness Month.
---
---
---