Hear CNN's Coronavirus Town Hall with Anderson Cooper & Dr. Sanjay Gupta
Medical experts offer their commentary, tips, and more on the coronavirus pandemic during the CNN broadcast.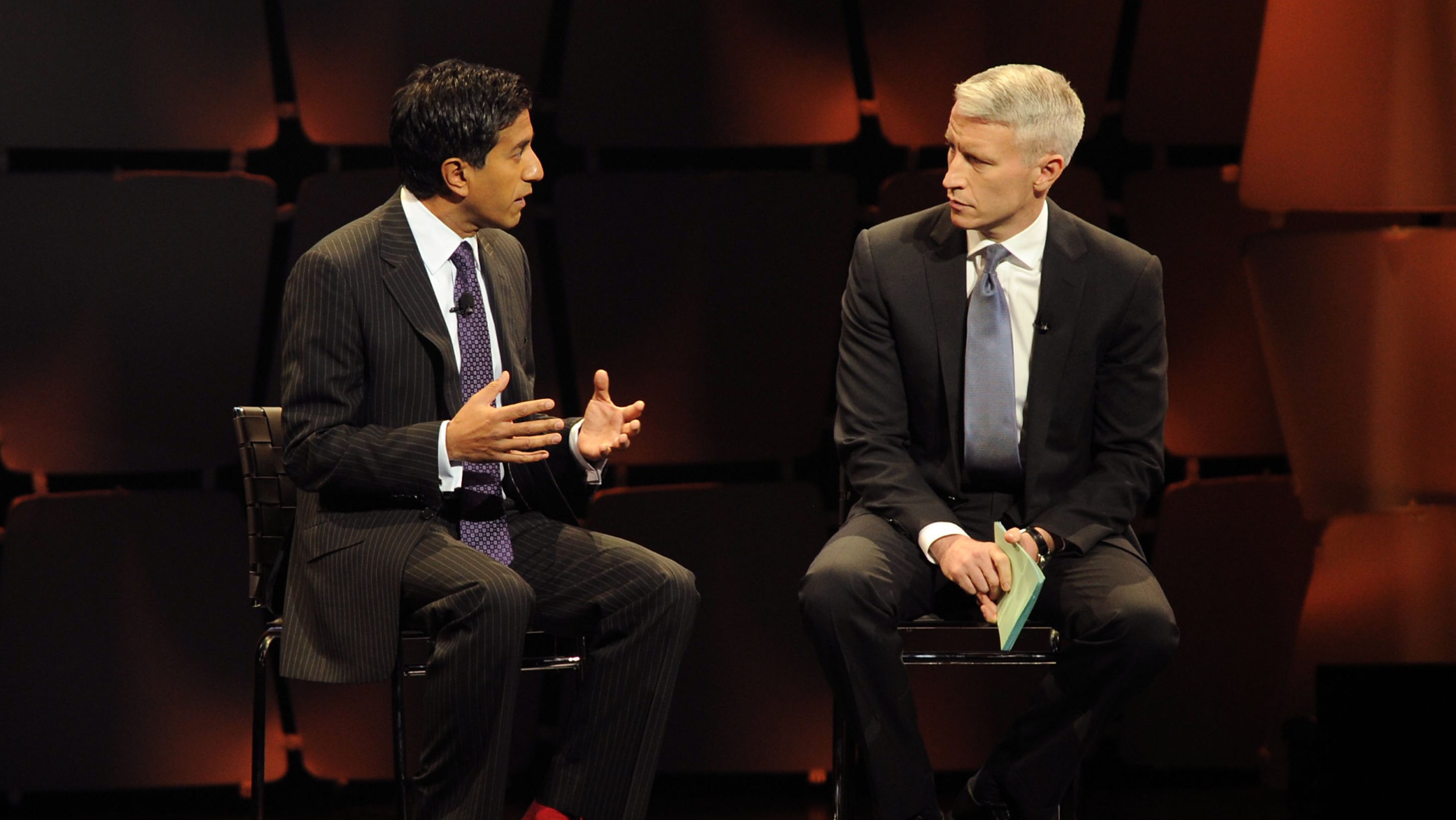 Chief medical correspondent for CNN Sanjay Gupta (L) and CNN correspondent Anderson Cooper speak at CNN + HLN Newsmakers 2010 at Jazz at Lincoln Center on April 13, 2010 in New York City. 19801_003_0661.JPG (Photo by Dimitrios Kambouris/WireImage)
In the past 24 hours alone, the coronavirus pandemic has made countless headlines, including an influx of travel restrictions, sports league cancellations, school closures, and more. While people around the globe try to keep up with the ever-changing news cycle surrounding COVID-19, CNN (Ch. 116) will be hosting a special town hall tonight, March 12 at 10pm ET.

During the live stream — hosted by Anderson Cooper and Dr. Sanjay Gupta — listeners can expect to hear from Dr. Anthony Fauci, director of the National Institute of Allergy and Infectious Diseases, and Dr. Maria Van Kerkhove, the World Health Organization's technical lead for coronavirus response, among other experts as they share the facts on the global outbreak.
For further coverage long after the town hall is over, tune in to SiriusXM Channel 121 and hear around-the-clock coronavirus prevention tips, statistics, and more.
---
---