Hear Bruce Springsteen, LL COOL J & more during We Love NYC: The Homecoming Concert, plus pre-show coverage on VOLUME
Don't miss the once-in-a-lifetime, jam-packed event celebrating the resilience of New York City.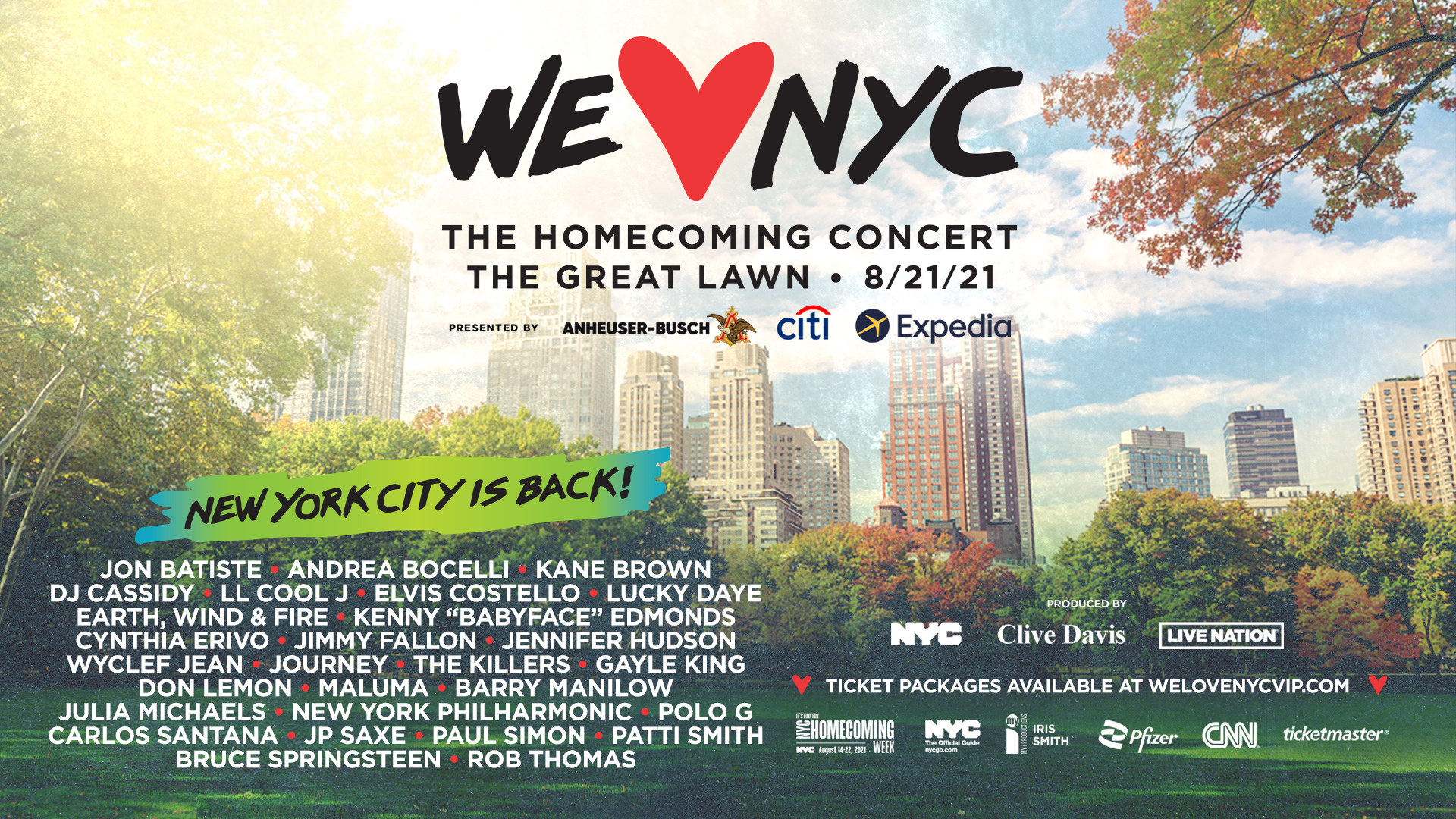 After the past 18 months of masking up, working from home, social distancing, and other disruptions to life as we knew it in the "before times," a concert is being held to pay tribute to the resilience of New York City — and you can hear it from wherever you are on SiriusXM. Streaming live from Central Park's Great Lawn on August 21 at 5pm ET, catch We Love NYC: The Homecoming Concert on VOLUME (Ch. 106) and CNN (Ch. 116), with special VOLUME pre-show coverage starting at 4pm ET.

During the one-time-only audio simulcast, hear performances from Bruce Springsteen, LL COOL J, Kane Brown, Cynthia Erivo, Patti Smith, and many more on the jam-packed lineup. The historic show — produced by New York City, Clive Davis, and Live Nation and presented by Anheuser-Busch, Citi®, and Expedia® — is a genre-spanning, once-in-a-generation experience for bona fide New Yorkers and music lovers far and wide. The live pre-show will be hosted by Mark Goodman and Alan Light and feature exclusive commentary and interviews.
SiriusXM subscribers can buy $399 VIP tickets for a discounted price of $199 using the code NYC – $199 here. Gates will open at 3pm in advance of the concert's 5pm start. To enter a NYC Homecoming Week concert, all attendees who are age 12 or over must present proof of Covid-19 vaccination, except for persons who are unable to get vaccinated because of a disability, who will be provided reasonable accommodation. Visit the FAQ for more information.
---
---