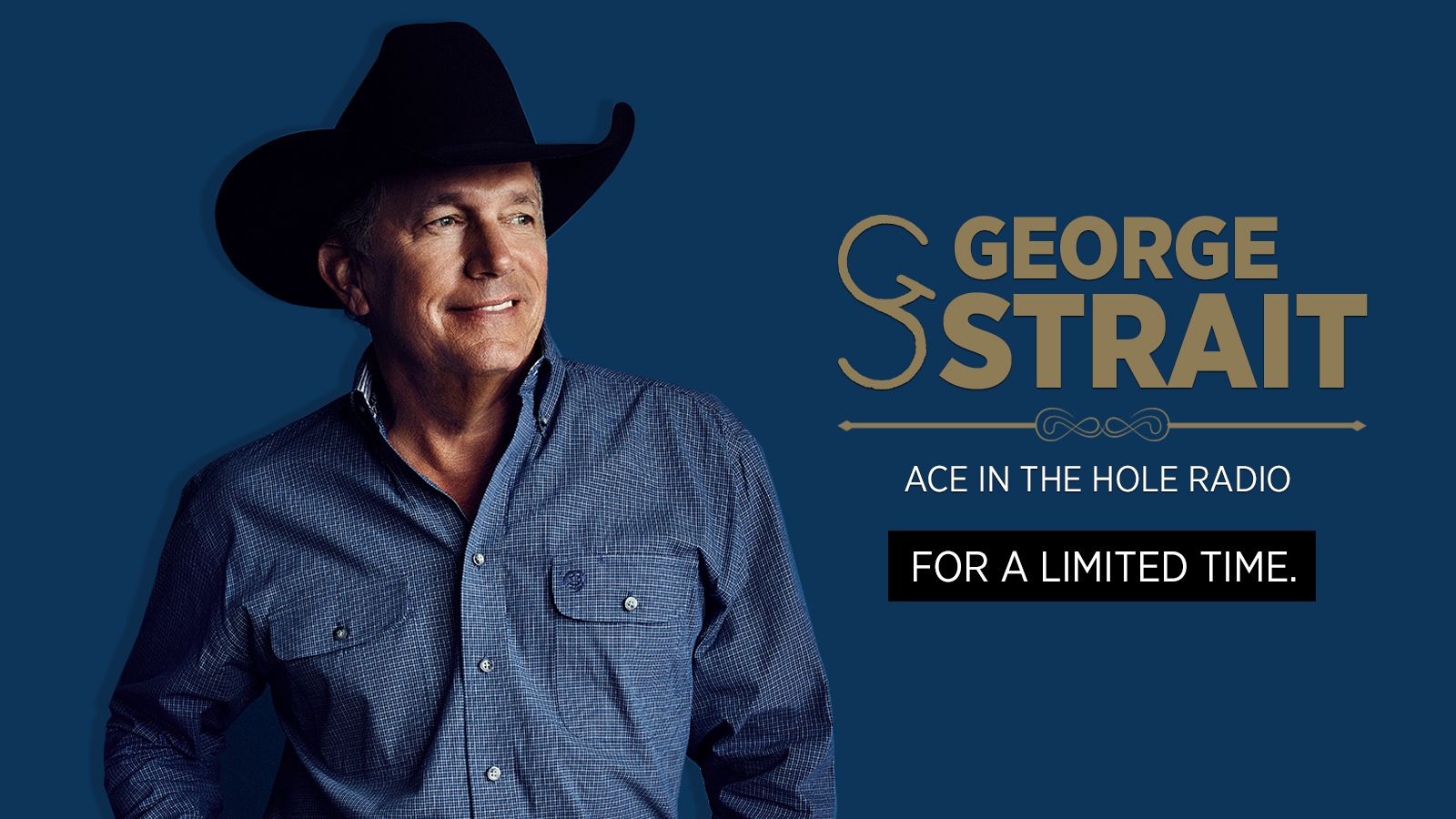 Get ready to feel like you're L-I-V-I-N alongside all-star musicians and athletes in your favorite honky-tonk bar when they take over Ace in the Hole Radio, SiriusXM's exclusive channel dedicated to George Strait's music and personal insights.

George Strait's Ace in the Hole Radio — a nonstop stream of the King of Country Music's hits and more — will feature special Guest DJs takeovers from stars, including Ashley McBryde, Eli and Peyton Manning, Eric Church, Kenny Chesney, Martina McBride, and more. Ace in the Hole Radio is available on the SiriusXM app in the Country category. Hear all specials On Demand below!

SiriusXM has collaborated with acclaimed and iconic artists and their representatives to create personally curated audio experiences for listeners everywhere. The collection of exclusive music channels that launched on Friday, May 1 are dedicated to megastars David Bowie, Eagles, Fleetwood Mac, George Strait, Guns N' Roses, Led Zeppelin, Metallica, Prince, and The Rolling Stones. These channels are available to subscribers nationwide on SiriusXM radios and to everyone (including anyone who is not already a subscriber) on the SiriusXM app and connected devices as part of our free streaming access period through May 30. For more information and to start listening, visit: SiriusXM.com/streamfree.

---
---
---