Hear a parade of Pride anthems, celebrity Guest DJs & more on limited-run channel
Radio Andy (Ch. 102) will become a commercial-free music channel for the weekend, featuring celebrity guest DJs playing beloved Pride anthems and more.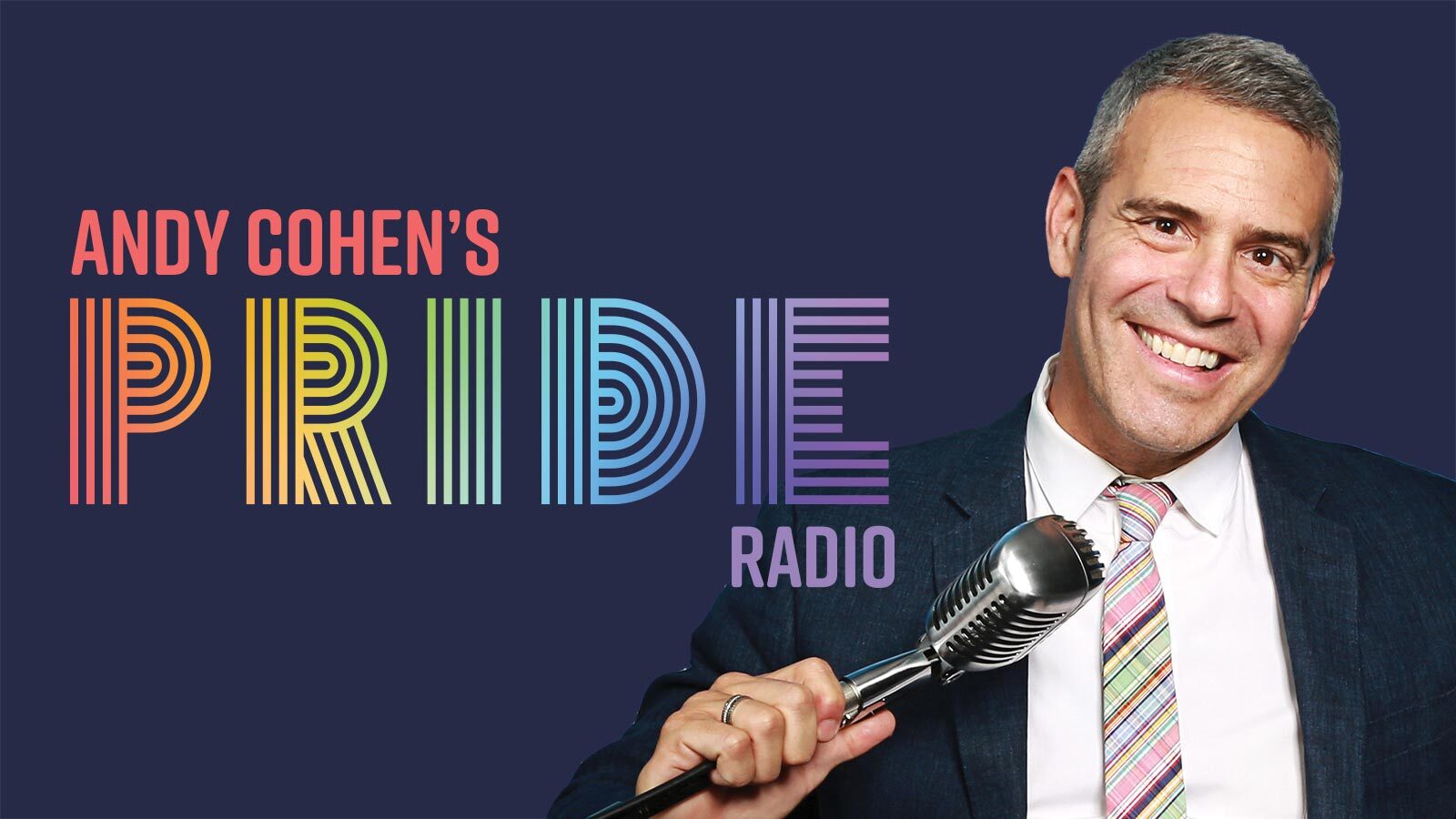 With the anniversary of the groundbreaking Stonewall riots and Christopher Street Liberation Day on the horizon, SiriusXM and Radio Andy (Ch. 102) are providing all the music you need for a weekend-long Pride celebration. Andy Cohen's Pride Radio, a limited edition pop-up channel taking over Radio Andy, launched on Friday, June 26 at 5pm ET.

The exclusive takeover will celebrate Pride all weekend long with beloved Pride anthems, exclusive DJ sets and celebrity Guest DJs. Listeners will be able to hear music from Lady Gaga, Madonna, Beyoncé, Whitney Houston, Rihanna, George Michael, Cher, Britney Spears, Diana Ross, Miley Cyrus, Elton John, and more. While Pride may look different in the age of social distancing, celebrants can enjoy a parade of jams all the way through Sunday, June 28 (with Guest DJ sets available On Demand).
Specialty Programming on Andy Cohen's Pride Radio
Andy Cohen taking over as DJ with seven hours of hand-picked songs to play throughout the weekend
Celebrity Guest DJs featuring Adam Rippon, Jake Shears, Kristin Chenoweth, Matt Bomer, Olivia Newton-John, and Paris Hilton playing their favorite gay anthems, as well as offering exclusive commentary
An exclusive Pride dance mix from Tracy Young
A High Tea DJ set from DJ Lina, former Fire Island resident DJ, on Sunday, June 28 at 5pm ET and PT
DJ hours from Radio Andy hosts, including Bevy Smith, Bruce Bozzi, Sandra Bernhard, Jeff Lewis, John Hill, Amy Phillips, John Jude Schultz, and Melissa France
Radio Andy is available to subscribers nationwide and is part of our best streaming offer yet: Stream SiriusXM for 4 months free. To see offer details and to start listening on the SiriusXM app, on connected devices, and smart speakers in your home, go to SiriusXM.com/homefree.
---
---
---