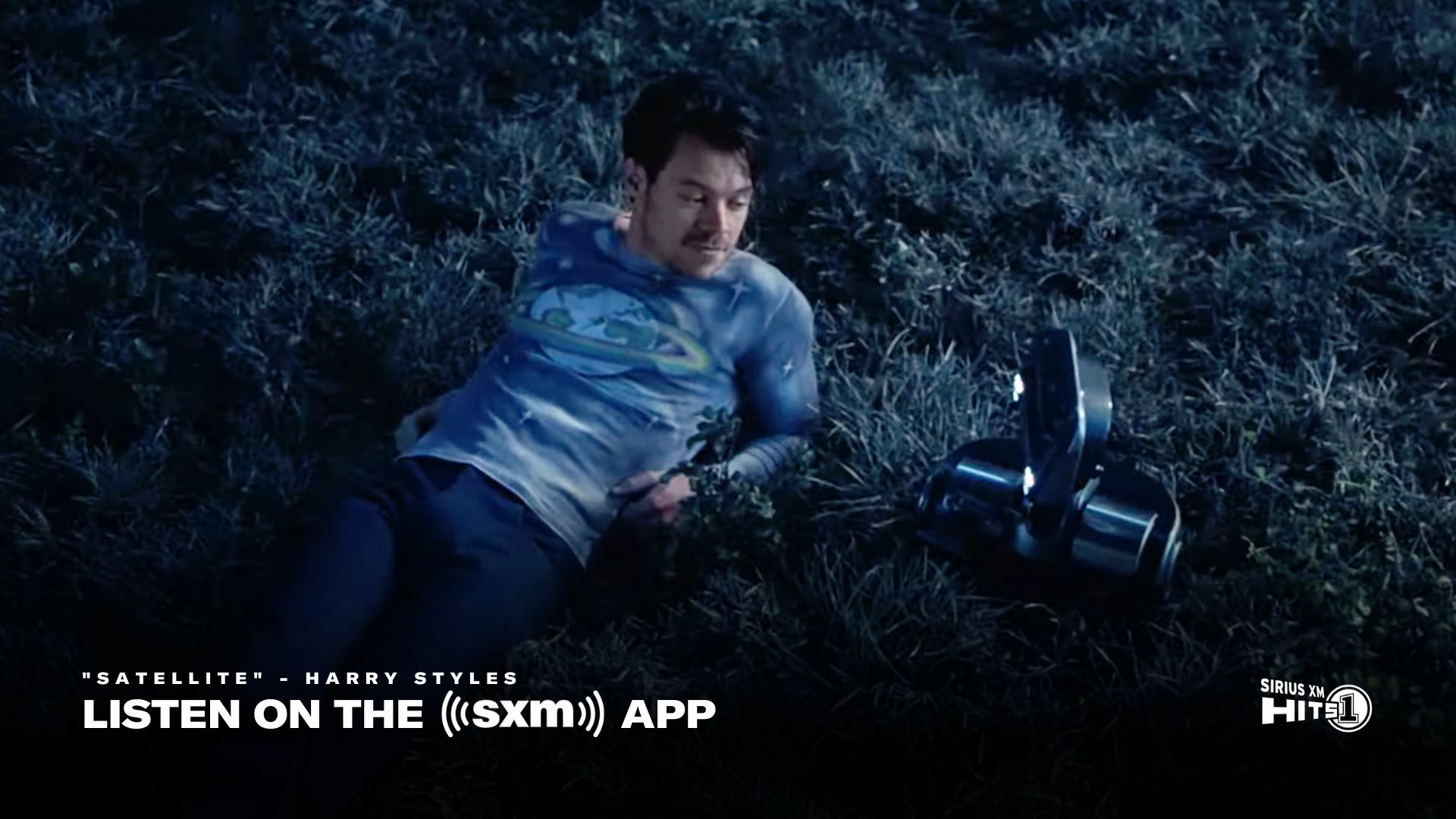 Harry Styles' newest music video is both an adorable behind-the-scenes look at his backstage life and possibly a harrowing look at the future of AI (just kidding, sort of) — all from the eyes of a little robot.
The "Satellite" music video first follows the robot around one of Harry's Los Angeles concerts, but the robot quickly falls head over wheels for the lonely Mars Curiosity Rover after seeing it on TV. Wheeling itself over piles of concert debris (feather boas, we're looking at you) on the floor of the Kia Forum, it "eyes" the concert-going fans longingly. Despondent, the robot exits the venue into the rainy streets, crossing a dangerous highway and making friends with a rat outside a fast-food restaurant. Does your heart hurt yet?
---
Listen to "Satellite" and other top pop hits on SiriusXM Hits 1 (Ch. 2)
---
The robot stares into its own reflection in a puddle on the street as Harry sings, "Spinning out, waiting for you to pull me in / I can see you're lonely down there / Don't you know that I am right here?"
Continuing its journey of self exploration and love across multiple landscapes — determined to find Curiosity, it seems — the robot finally approaches a large satellite dish (and Harry Styles) outside of the Kennedy Space Center… just before its battery dies.
Watch the heart-wrenching music video below.
"Satellite" is the fourth single from Harry's GRAMMY Award-winning third studio album, Harry's House, following "As It Was," "Late Night Talking," and "Music for a Sushi Restaurant." Even though Harry's House has been out for nearly a full calendar year now, it shows no signs of stopping its chart domination.
---
---
---