Harry Styles reveals his current favorite song (Selena Gomez!) + how he learned about Dunkirk
Harry Styles sat down for a chat with SiriusXM Hits 1.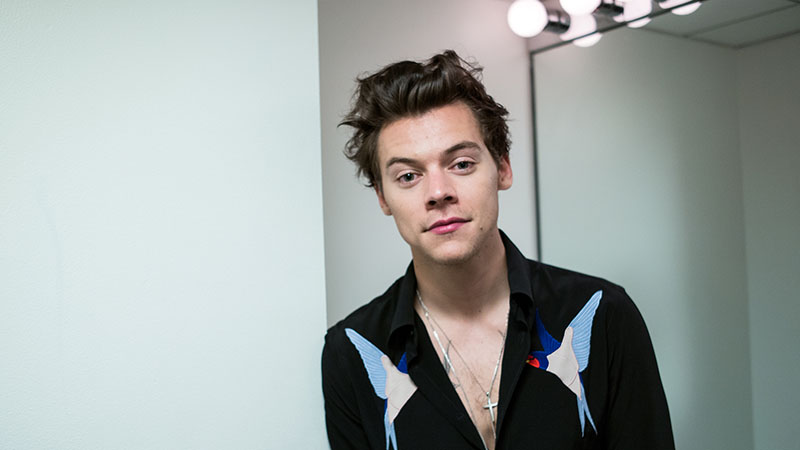 Harry Styles supports the squad?!
The One Direction boy-bander turned solo rocker chatted with Hits 1's Mikey Piff and admitted his favorite pop song climbing the charts now is Bad Liar by Selena Gomez … aka his long-ago ex Taylor Swift's bestie.
"You know what? I actually really like that Bad Liar song," he said. "Selena Gomez tune. Yeah, I do. I like that tune a lot."
He and Swift parted ways in early 2013 … around the time Styles said he penned his single Two Ghosts, long rumored to be about the Shake It Off singer.
"I actually wrote it in California. It's the only song from the album that I didn't write while kind of sitting down to do the record. So I wrote it about four years ago," he told Piff, adding, "It's about, you know, sometimes … you come back to something that's not necessarily the same."
But that's all old news. Today, Styles can add "actor" to his resume thanks to his role in the critically acclaimed Christopher Nolan flick Dunkirk, about a British military operation during World War II.
"When you learn [about the Battle of Dunkirk] in school in England, it's obviously not our finest moment in the war. It's not a win. It was an evacuation, so it's kind of taught in this fairy-tale way that's kind of washed over. These people were trapped, and these people came to save them, and they got them home," he explained. "And I think with this, it's like you're seeing it on a human level, and you're looking at people as individuals and not the number of people who got harmed. And I think that's what makes it such a powerful film, really."
Hear more from Styles below, and listen to SiriusXM Hits 1 on Ch. 2.
---
---
---