SiriusXM Remembers Singer, Actor, and Activist Harry Belafonte
The King of Calypso and tireless social activist Harry Belafonte has passed away at age 96.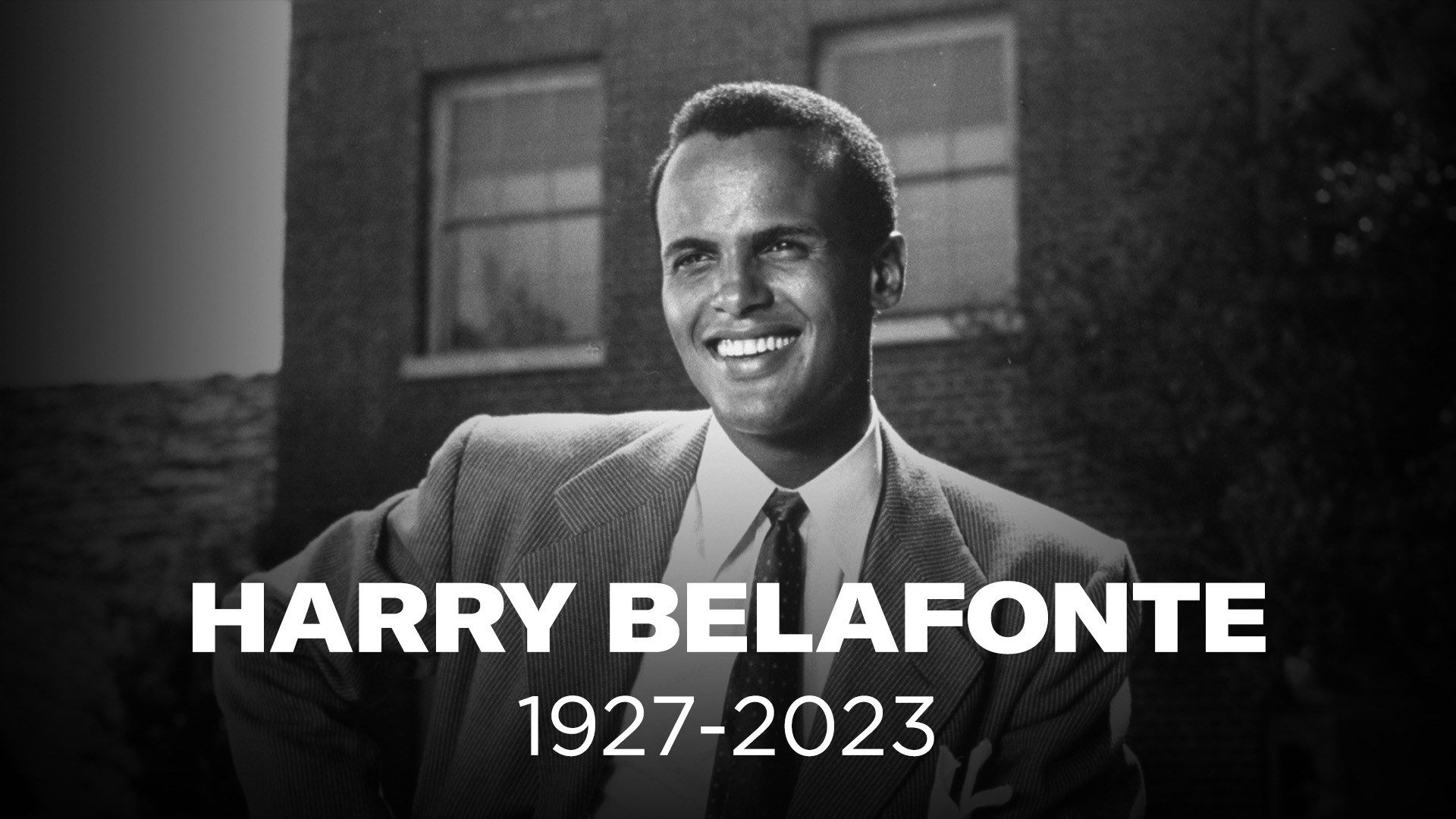 The King of Calypso, Harry Belafonte — known for popularizing calypso music in the U.S. and his tireless activism work — passed away April 25 of congestive heart failure, his longtime spokesperson Ken Sunshine confirmed. Belafonte was 96.
---
Hear Harry Belafonte's Music by Searching His Name on the SXM App
---
Born in Harlem in 1927, Belafonte lived in Jamaica from age 8 to 13 and served in the Navy during World War II. Along with Marlon Brando, Walter Matthau, and Sidney Poitier, he attended the Dramatic Workshop of the New School for Social Research on the G.I. Bill. His regular singing gig at the Village Vanguard earned him the attention of RCA Victor, who signed Belafonte to a record contract in 1952.
Soon after, he released his hit single "Matilda" and the album Mark Twain and Other Folk Favorites. In 1954, Belafonte won a Tony Award for Best Performance by an Actor in a Leading Role in a Musical for John Murray Anderson's Almanac. Just two years later, he dropped the albums Belafonte and Calypso, the latter of which included his most well-known song, "Day-O (Banana Boat Song)," and became the first LP to reach 1 million sales. It spent 31 weeks atop the charts.
In 1960, Belafonte became the first Black artist to win an Emmy for Tonight With Belafonte. Alongside his musical career, he also starred in movies, like 1954's Carmen Jones and his own production, Odds Against Tomorrow.
Mentored by Paul Robeson, Belafonte went on to become a force in racial and social activism, working with Martin Luther King Jr. and campaigning for John F. Kennedy. Belafonte was even appointed executor of King's estate after his assassination. His work extended beyond the U.S. to apartheid South Africa, ideating the charitable 1985 track "We Are the World" which featured more than 20 of the most prolific singers at the time. When Belafonte was later diagnosed with prostate cancer, he also became an advocate for cancer research.
He was given the Kennedy Center Honor in 1989, followed by the National Medal of Arts in 1994 and GRAMMY Lifetime Achievement Award in 2000. In 2013, he was awarded the Spingarn Medal, the NAACP's highest honor.
---
---
---