'Indiana Jones 5' Cast Talk Spielberg & De-Aging Harrison Ford
Find out about Ford appearing as a 38-year-old again in the new movie and more.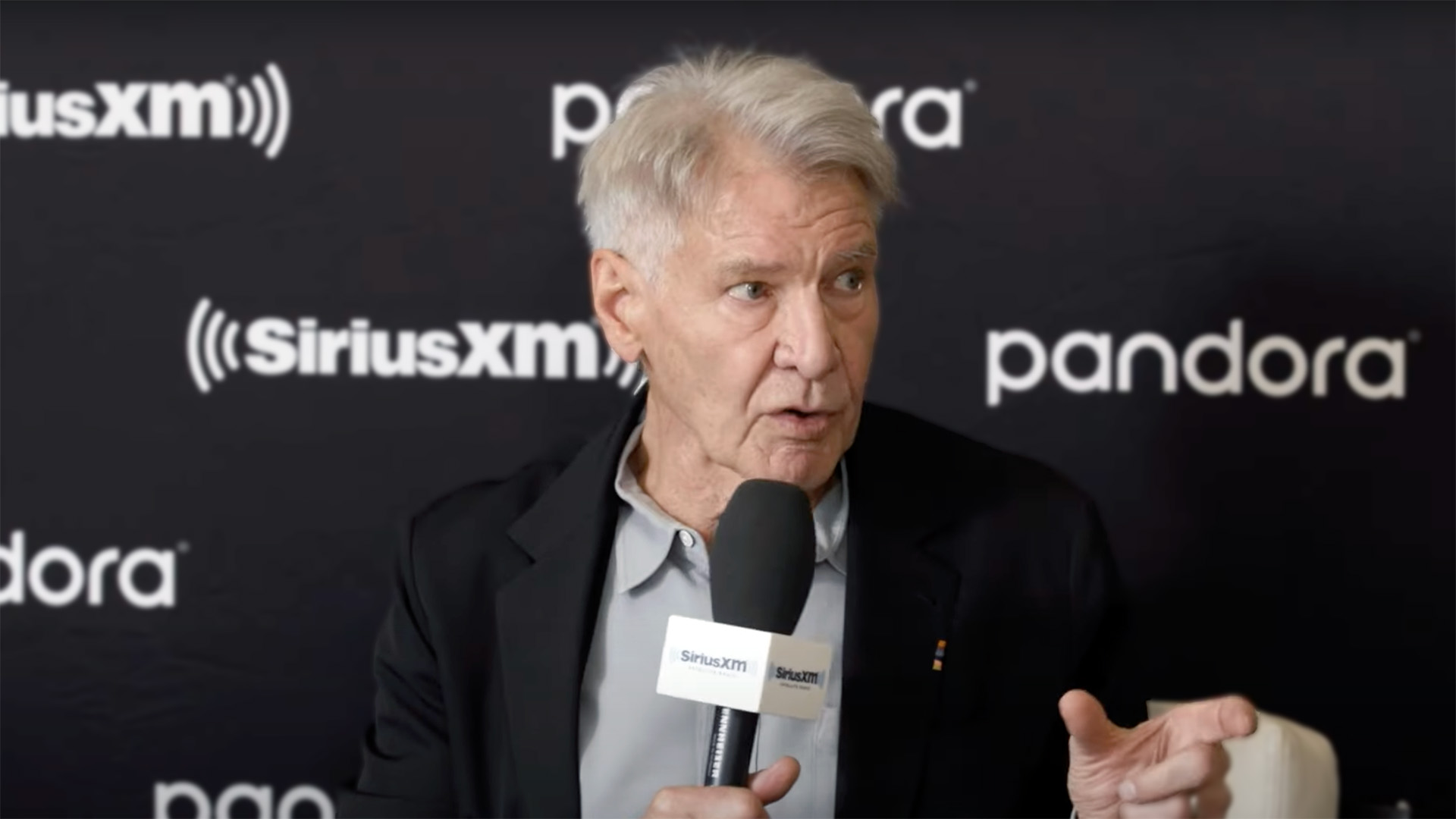 During an exclusive interview with cast members from the highly anticipated fifth installment of Indiana Jones, legendary actor Harrison Ford dished on getting younger – albeit via CGI in the forthcoming movie.
"It was fun for me to see how well it worked," the 80-year-old actor told SiriusXM host Jess Cagle, "because I feel very strongly it's the best example of de-aging that we've seen yet… It really is my face from 40 years ago."
---
Hear The Jess Cagle Show on the SXM App
---
The first movie in the Indiana Jones franchise, Raiders of the Lost Ark, was directed by Steven Spielberg and came out in 1981 when Ford was just 38. Now, in Indiana Jones and the Dial of Destiny (out June 30), he again appears as the titular character. But for the first half hour of the film, digital de-aging makes him appear 38 again during scenes that take place in the final days of World War II.
Harrison Ford Reacts to Seeing Himself De-Aged in Indiana Jones and the Dial of Destiny
In addition to Ford, the interview included Dial of Destiny director James Mangold and co-stars Phoebe Waller-Bridge, Mads Mikkelsen, Shaunette Renée Wilson, and Boyd Holbrook.
During the roundtable, Mangold — also known for helming the blockbusters Walk the Line, Ford v Ferrari, 3:10 to Yuma, two X-Men movies, and more — talked about receiving advice from Spielberg.
"We wanted to give the audience a blast right at the start — a taste of what I think we cherish about those early films," Mangold explained, "before we pull the rug out from under you, in a way, and encounter Indy in a different circumstance."
Director James Mangold Reveals Advice from Steven Spielberg
The rest of Dial of Destiny sees Harrison as his true-aged self, portraying Indy as he forgoes retirement to instead don his hat and pick up his whip once more to make sure an ancient and powerful artifact doesn't fall into the wrong hands.
To Kill a Mockingbird Inspired Harrison Ford to Make Movies
---
---
---