Happy birthday Cyndi Lauper! 10 reasons we love pop's kookiest icon
There is much we love about Cyndi Lauper. Of course, her many hits and her high-pitched, Betty-Boopish, Queens-accented voice. But we also love her carefree nature and the fact that the singer-songwriter always seems to be having fun. Her successful … Continued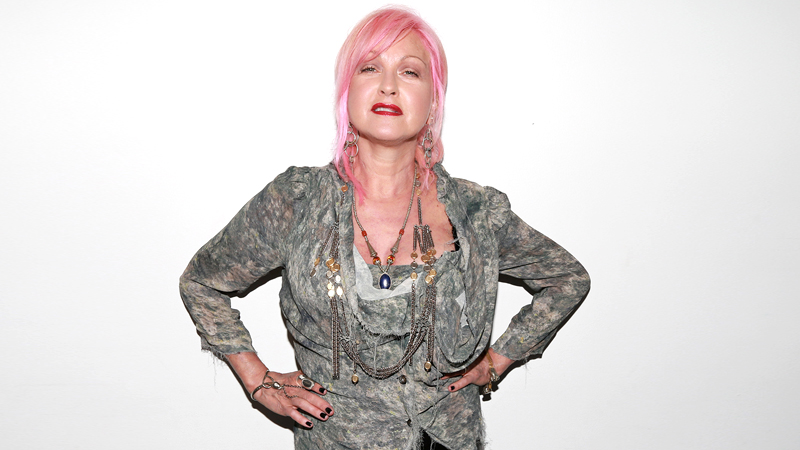 There is much we love about Cyndi Lauper. Of course, her many hits and her high-pitched, Betty-Boopish, Queens-accented voice. But we also love her carefree nature and the fact that the singer-songwriter always seems to be having fun. Her successful career spans 33 years, and it's obvious that she's enjoyed every moment of it and so has everyone else. As we celebrate her birthday today (6/22), here are 10 reasons why we love Cyndi Lauper:
The Girls Just Wanna Have Fun video
This was our first look at the overly energetic girl with the flamboyantly bright hair, quirky clothes, and loony dance moves. The 1983 hit off her debut album She's So Unusual (which went five times platinum) was an infectious anthem for women and its outrageously amusing video made the world immediately fall for the soon-to-be-pop culture idol. The video, heavily played on MTV, featured Cyndi's mom, along with the late wrestler Captain Lou Albano, and tons of just as unusual folks as Cyndi.
Her hair in the Time After Time video
The video for Cyndi's second single and hit ballad (No. 1 on the Billboard charts) proved to the world that Cyndi owned her style and gave no effs about what anyone thought. We were just as surprised as her beau in the video when she took off her hat and one side of her head looked like she'd taken a waffle iron to it. But this eccentricity is what made us adore and respect Cyndi.
Cleverly exploring masturbation
The year was 1983 and Cyndi told us that she bops. Those not thoroughly paying attention just thought her track She Bops referred to dancing, when in fact she was talking about female masturbation. Because of its controversial lyrics, the song was placed on the Filthy Fifteen (a list containing other sexually explicit songs) by the Parents Music Resource Center. We tip our hats to Cyndi for fearlessly making She Bops and coming up with such creative lyrics about…bopping.
Covering Prince's When You Were Mine
Let's face it, not many folks can successfully cover a Prince song, but Cyndi did it and made it her own.  And Prince's original lyrics, which make inferences to bisexuality, didn't deter her from remaking it either. Her mid-tempo ballad version of the song is one of the best covers ever.
Her solo in We are The World
Think about the iconic 1985 USA for Africa song and video. Which solo stands out the most? Okay, besides Michael Jackson's. It's Cyndi's of course ("Well, well, well…!!") In the video she is jumping up and down, authentically feeling the moment, and is simply electrifying.
The Goonies soundtrack
Cyndi's hit The Goonies 'R' Good Enough was featured on the soundtrack for the 1985 film, which grossed over 60 million dollars and has a huge cult following to this day. She also appeared in the film, performing the song on TV during a scene.
WWE WrestleMania appearance
How many artists could have gone on the first ever WrestleMania back in 1985 and practically stole the show? She returned to WWE decades later in 2012 and hilariously bashed wrestler Heath Slater over the head with one of her gold records.
Winning a Tony for Kinky Boots
In 2013, Cyndi became the first woman ever to win a Tony award alone in the category for Best Original Score for composing the mega-hit Broadway musical Kinky Boots (which won 6 Tony's altogether). She gave a funny, emotional acceptance speech at the ceremony where she said, "…and I can't say I wasn't practicing in front of the shower curtain for this speech."
Millions of albums sold
50 million albums and 20 million singles to be exact. No wonder she is a pop legend. We can't forget her two Grammys (including Best New Artist in 1984), and Emmy for her reoccurring 1995 role on the sitcom Mad About You. Cyndi is one of only 20 artists to achieve "GET" status by winning a Grammy, Emmy, and Tony.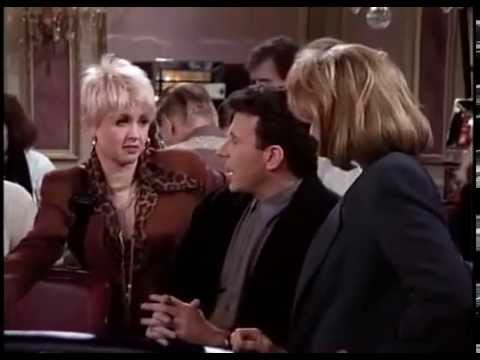 She's a champion for the LGBT community
For her second album True Colors (1987), Cyndi wrote the song Boy Blue about one of her friends who died from AIDS. All the proceeds from the single went to AIDS charities. Ever since she has been an activist for gay and transgender rights. She set up the True Colors Residence in New York City for LGBT homeless youths in 2012 and in 2013 her charitable efforts were recognized when she was invited to attend President Barack Obama's second-term inaugural.
For a free 30-day trial, check out http://www.siriusxm.com/freeTrial.
---
---
---