Happy 45th, Snoop Dogg! Relive our favorite moments with the Doggfather
Calvin Broadus Jr., better known as legendary rapper Snoop Dogg, turns 45 today (10/20).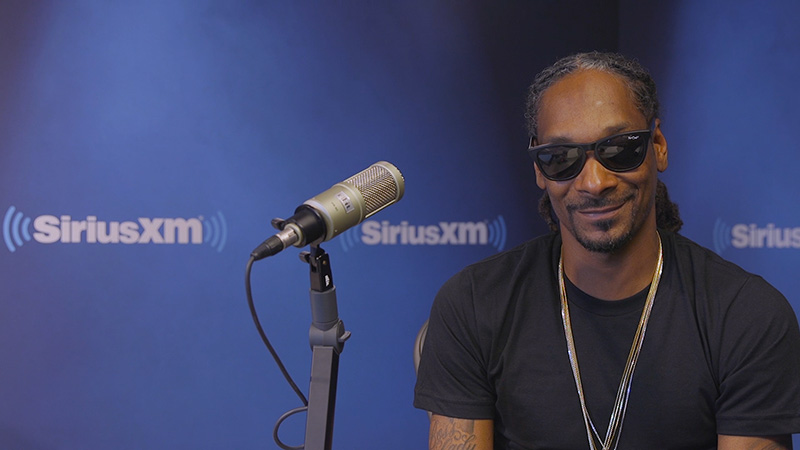 Cordozar Calvin Broadus Jr. turns 45 this week! If that name doesn't ring a bell, you're sure to know his alias: Snoop Dogg. He's also been known as Snoop Doggy Dogg, Snoop Lion, DJ Snoopadelic, The Doggfather, and, on occasion, Uncle Snoop. Known for his unique combination of style, lyricism and flow, Snoop Dogg is one of the most influential and prolific rap artists of all time.
An early freestyle over En Vogue's song Hold On was included on a mixtape that got into the hands of N.W.A.'s Dr. Dre. The seasoned performer and his N.W.A. bandmate The D.O.C. helped the budding artist develop his style and perfect his lyrics. His debut album, Doggystyle, dropped in 1993 and sold over 800,000 units its first week. The rest is history. Snoop Dogg is now recognized as a pioneer of west-coast hip hop who has sold over 35 million albums worldwide.
In addition to his musical achievements, the rapper has taken on acting roles in film and TV (often playing himself), hosted three television shows and even has a new cooking show with Martha Stewart. Not shy about his love of marijuana, Snoop recently branched out into his own brand of weed and smoking accessories.
SiriusXM FLY (Ch. 47) will be playing Snoop Dogg's biggest hits every hour on the hour all day in celebration of his birthday and will replay his recent Happy Hour interview with Heather B.
Uncle Snoop has graced our studios on multiple occasions, so in celebration of his birthday, we're pouring ourselves a glass of Gin and Juice and looking back on some of our favorite moments with the legendary artist.
Telling Heather B about smoking weed in the White House:
Droppin' knowledge with some wise words:
Surprising En Vouge during studio session:
Telling us who his dream collaboration is:
His in-depth conversation with Sway about his gangbanging past, last moments with Biggie and more:
His Lord Sear Special on Shade 45:
Telling Combat Jack which producer he most wants to work with:
---
---
---