Halsey describes catching on fire, singing with Brendon Urie and getting lost with John Mayer at Coachella
Everything was red when Halsey closed out her Coachella set. While performing at the star-studded music festival, she had a mishap with pyrotechnics — but knew the show must go on. "We put a lot of hard work in, we made this big, … Continued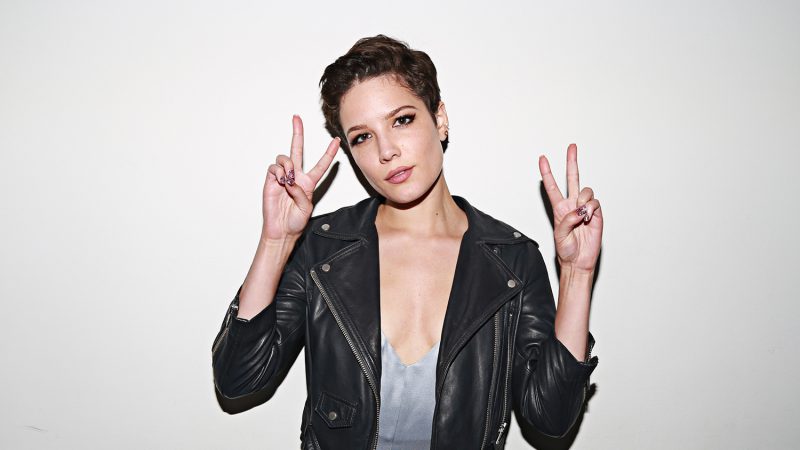 Everything was red when Halsey closed out her Coachella set.
While performing at the star-studded music festival, she had a mishap with pyrotechnics — but knew the show must go on.
"We put a lot of hard work in, we made this big, incredible show with these structures on stage and these fireworks and these beautiful visuals, and there's an army behind me, we told this incredible story. And at the end, I'm singing my last song and I'm singing Young God, and I'm at the very edge of the stage, and there's a wall of fireworks behind me just lighting my body on fire," Halsey, 21, told SiriusXM Hits 1's Mikey Piff during a Facebook live video chat with fans Thursday. "And I'm on the very edge of the stage, so I can't step forward and I also can't walk into this wall of fire, so I just stood there and let it burn me, and then I ran offstage and let a fireman put me out."
Now that's commitment to her craft. Asked to describe her concerts in one word, she cracked, "flammable."
The Ghost singer's weekend also included getting lost in the California desert on a golf cart with John Mayer ("We just drove around for a really, really long time, and we found our way eventually, but it very cold, and I was scared we were going to be lost forever," she said. "I was like this is what the pioneers must have felt like. It was like the Oregon Trail.") and bringing her childhood idol, Panic! at the Disco's Brendon Urie, on stage for a surprise duet to I Write Sins Not Tragedies.
"The one thing that being friends with Brendon has taught me is to never underestimate any fan that I meet, because I could be standing in their dressing room one day being like, 'You did so good, what a great show!' like I've had Brendon standing in my dressing room telling me that my show was great," she said. "So if one of my fans ends up being to me as I am to Brendan Urie, then who knows. I've just learned not to underestimate anyone that I meet, because any of my fans could be capable of being something incredible."
Listen to SiriusXM Hits 1 on Ch. 2.
For a free 30-day trial, check out http://www.siriusxm.com/freeTrial.
---
---
---