Haunt your house with legendary Halloween horror all week long on Radio Classics
Celebrate Halloween week with 'Frankenstein,' 'Dracula' & more classic terrifying tales.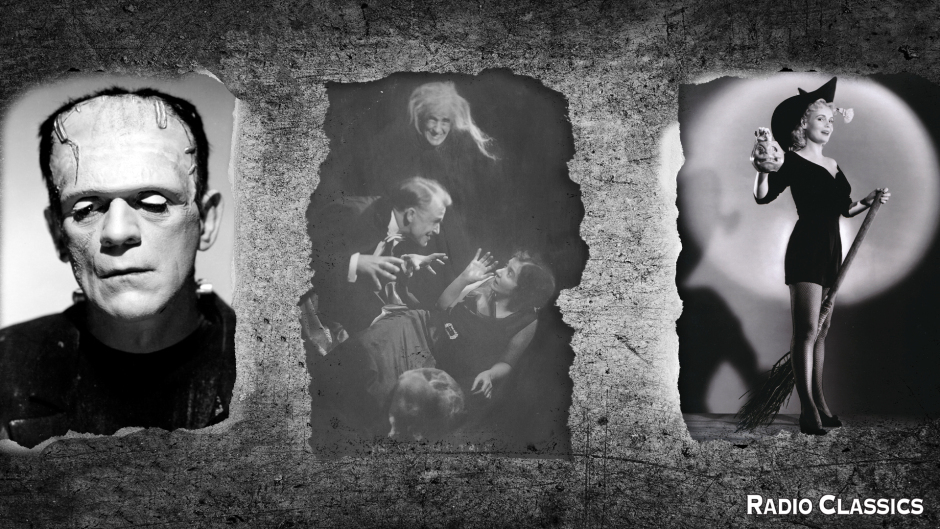 This Halloween season, tune in for some good old-fashioned tricks and treats from Radio Classics (Ch. 148). In honor of the spooktacular holiday, the channel will be featuring wall-to-wall Halloween-themed specials from radio's Golden Age for seven days.

All week long, starting on October 25 and running through October 31, enjoy both Halloween horror and Halloween humor with episodes of The Jack Benny Program, Abbott & Costello, Ozzie & Harriet, Father Knows Best, Our Miss Brooks, and more. Horror standards include "Houdini's Final Seance," "The House in Cypress Canyon," "The Hitchhiker," "Yellow Wallpaper," "Donovan's Brain," Orson Welles as Dracula, "Three Skeleton Key," Frankenstein, "The Werewolf," "Fall of the House of Usher," "Aunt Emmy," "Pit & The Pendulum," "Leinengen vs The Ants," "Sorry Wrong Number," and other freaky favorites, plus classics from iconic authors like Edgar Allan Poe and H.P. Lovecraft.
Stream the specials anytime via the SXM App below if you dare.

---
---
---