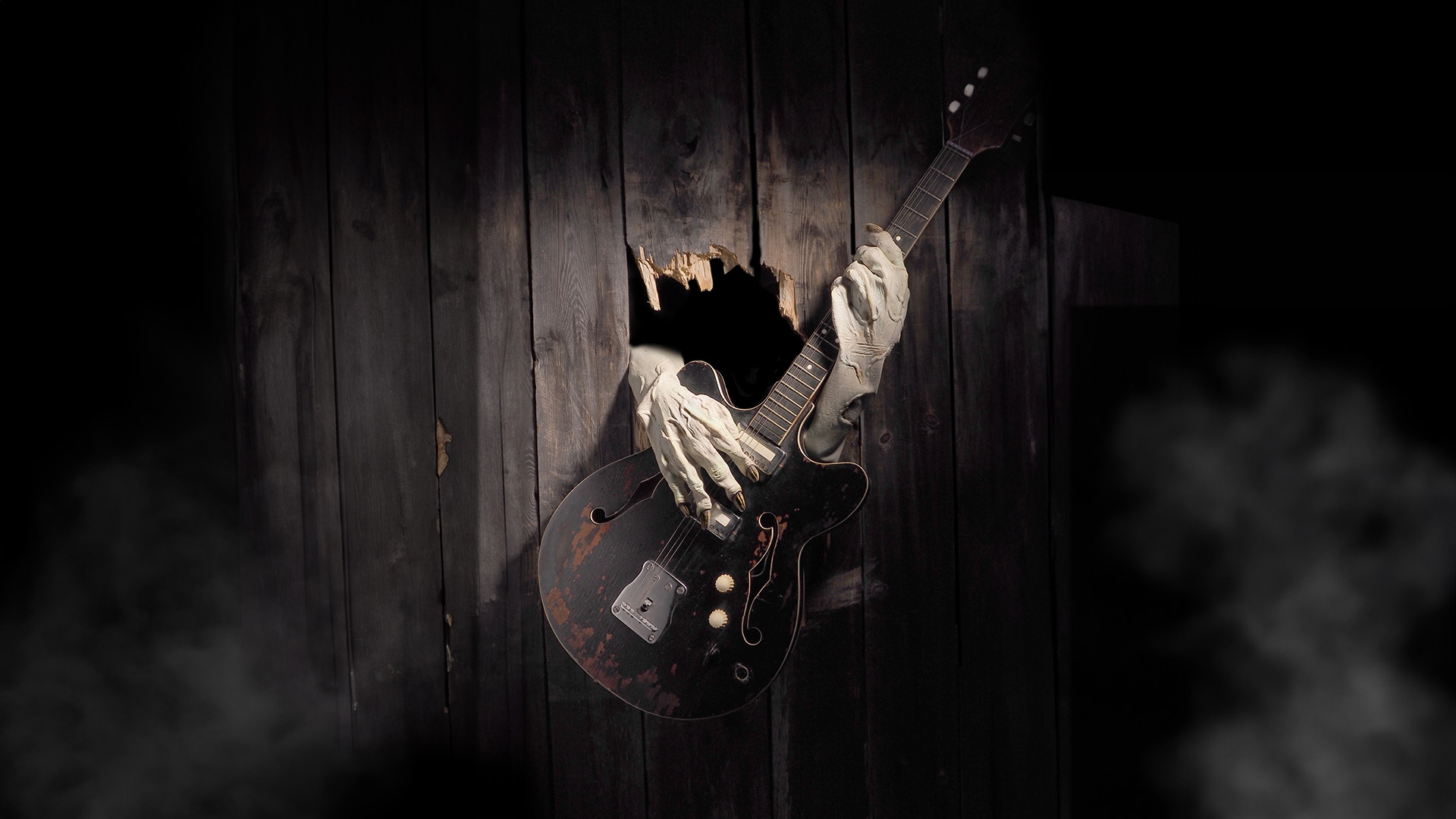 The leaves are turning crimson, the nights are growing longer, and there's a special kind of energy in the air — it's Halloween season! And what better way to embrace the spirit of this holiday than by cranking up the volume on some bone-chilling rock tunes?
Whether you're a fan of devilish guitar riffs, haunting lyrics, or the adrenaline rush that only hard-rock can provide, you're in for a treat. SiriusXM's family of rock and alternative channels are taking you on a musical journey of Halloween specials this season, guaranteed to turn up the volume on your October nights.
Get ready to dive into a world where pumpkins meet power chords!
---
Nitro's Halloween Headbangers
Hear Halloween-themed hard-rock songs from every era, from 1970 through 2023, on this exclusive SiriusXM App special featuring music from bands like Black Sabbath, Rob Zombie, Ice Nine Kills, Alice Cooper, Korn, Ghost, and many more.
Available In-App:
October 19
---
Lithium In Costume
Madison Grant, Kat Corbett, and more come together to fill your sack with their favorite cover songs. You'll hear Lithium classics along with other artists putting their spin on '90s alternative and grunge tunes.
Available In-App:
October 20
On-Air Schedule:
October 30 at 9am and 7pm
October 31 at 11am, 5pm, and 11pm
---
RELATED: 11 More Halloween Specials on SiriusXM, from SCREAM Radio to the 'Freaky 50'
---
Emo Halloween-O
It's the return of Alt Nation's Emo Halloween-O weekend, featuring blocks of 2000s emo, screamo, and pop-punk treats.
On-Air Schedule:
October 27 at 5pm ET through October 29
---
Classic Vinyl's Nightmare: Alice Cooper
Rock and Roll Hall of Famer Alice Cooper hosts a frightening hour of classic rock Halloween hits.
Listen to Classic Vinyl (Ch. 26)
On-Air Schedule:
October 27 at 8pm ET
Daily encores through October 31
---
Octane's Dawn of the Shred
Spencer Charnas of Ice Nine Kills and Ash Costello of New Years Day pick their favorite Halloween hard-rock songs.
On-Air Schedule:
October 28 at 1pm and 8pm ET
October 29 at 4pm ET
October 30 at 11am and 7pm ET
October 31 at 10am, 2pm, 6pm, and 10pm ET
---
---
---