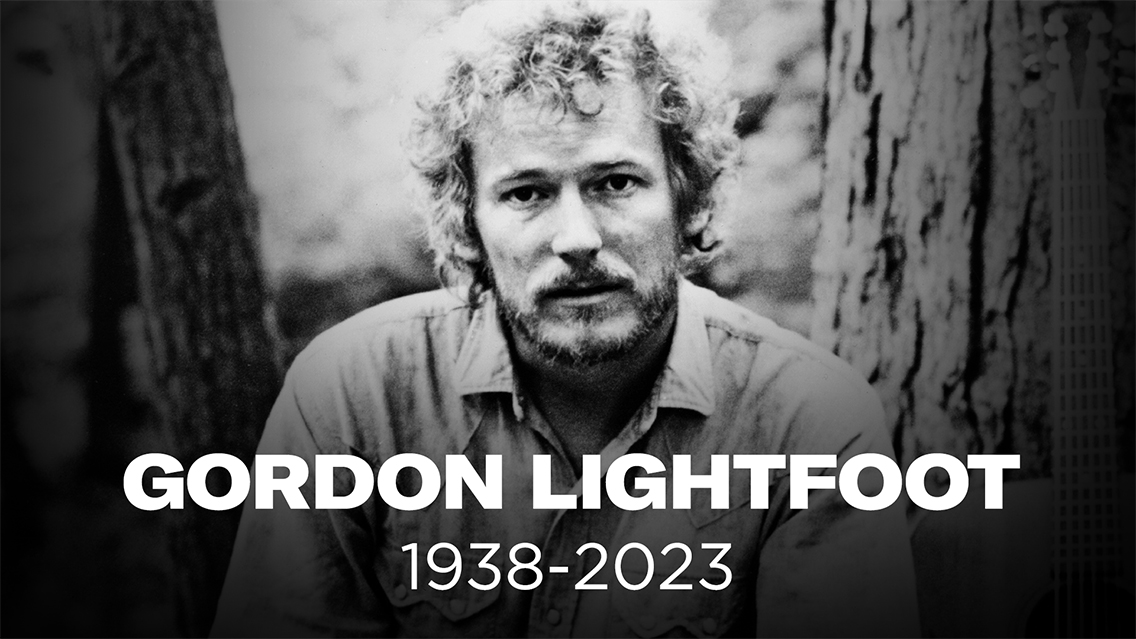 Canadian singer-songwriter Gordon Lightfoot — best known for his folk classics "The Wreck of the Edmund Fitzgerald," "Sundown," and "If You Could Read My Mind" — passed away on Monday, according to a statement on his Facebook page. He was 84.
Over the years, Lightfoot stopped by SiriusXM a number of times, including for a Guest DJ special at Willie's Roadhouse. Listen to the full special on the SXM App now or on air today (May 2) at 8pm ET. Outlaw Country will also broadcast a new tribute episode of the Steve Earle Show this Saturday at 9pm ET (hear it anytime on the SXM App after it premieres).


Additionally, check out Lightfoot's 2019 sit-down with Mary Sue Twohy, in which he recalls finding "lost songs," on SiriusXM's The Village channel. Stream the full interview now on the SXM App by searching "Gordon Lightfoot" or hear it on the channel May 3 at 8am; May 4 at 8pm; May 5 at 3pm; May 6 at 6pm; and May 7 at 1pm.
Lightfoot's passing comes less than a month after, according to a Facebook post, he canceled his 2023 US and Canada concert schedule because of "health related issues."
Born in Ontario in 1938, Lightfoot began singing as a child in church and later learned both piano and guitar as a teenager. He moved to California in 1958 to study jazz composition and orchestration before returning to Canada a couple of years later and spending time in the U.K. in the 1960s.
Lightfoot found success on the U.S. pop charts in 1970 with "If You Could Read My Mind." That track also earned the artist his second of four GRAMMY nominations, that one for Best Male Pop Vocal Performance.
His 1976 ballad about the sinking of a Great Lakes cargo ship, "The Wreck of the Edmund Fitzgerald," reached No. 2 on the Billboard charts. Other hits included "Carefree Highway."
Canadian Prime Minister Justin Trudeau called the music legend "one of our greatest singer-songwriters" in a tweet Monday night.
"Gordon Lightfoot captured our country's spirit in his music — and in doing so, he helped shape Canada's soundscape. May his music continue to inspire future generations, and may his legacy live on forever," Trudeau wrote.
---
---