Ghostbusters: 5 Seconds of Summer on their 'funky' new song 'Girls Talk Boys'
"It's got a lot of awesome influences in it," Ashton Irwin explained. "It's a bit of Rollings Stones, a bit of Talking Heads. It feels real cool. It's a little more funky than what we usually do."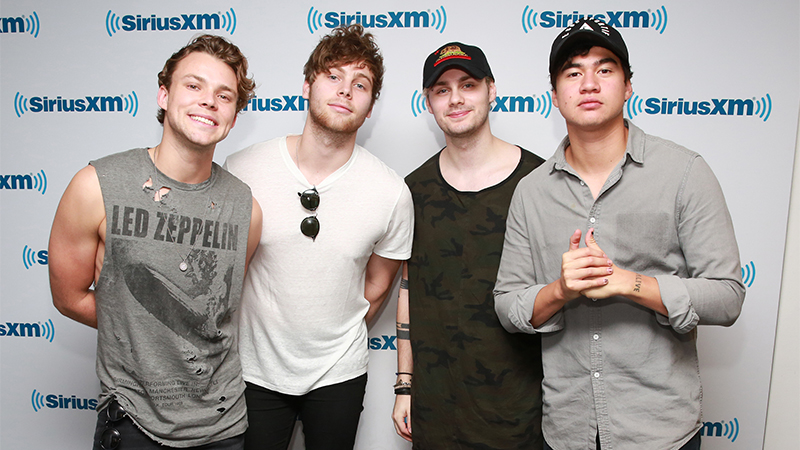 5 Seconds of Summer's single on the Ghostbusters soundtrack, Girls Talk Boys, is already climbing the charts.
The Aussie rockers discussed departing from their usual pop/punk sound during a Facebook Live chat with SiriusXM Hits 1's Mikey Piff — in full Ghostbuster costumes, of course.
"It's got a lot of awesome influences in it," Ashton Irwin explained. "It's a bit of Rollings Stones, a bit of Talking Heads. It feels real cool. It's a little more funky than what we usually do."
Later, Luke Hemmings talked about fans' positive response to the single.
"It's more like a cool step for us musically and sound-wise. It sounds so different than everything we've done before, and people actually like it as well," he said, joking, "Unlike our other songs, people actually like this one."
"Hey, you gotta listen to something," Michael Clifford quipped as the guys laughed.
But which Ghostbusters — from the 1984 original or all-female reboot in theaters now — would they be in real life?
Watch the video below to find out.
For today's pop hits and more interviews with your favorite singers, tune in to SiriusXM Hits 1 (Ch. 2).
For a free 30-day trial, check out http://www.siriusxm.com/freetrial/blog.
---
---
---