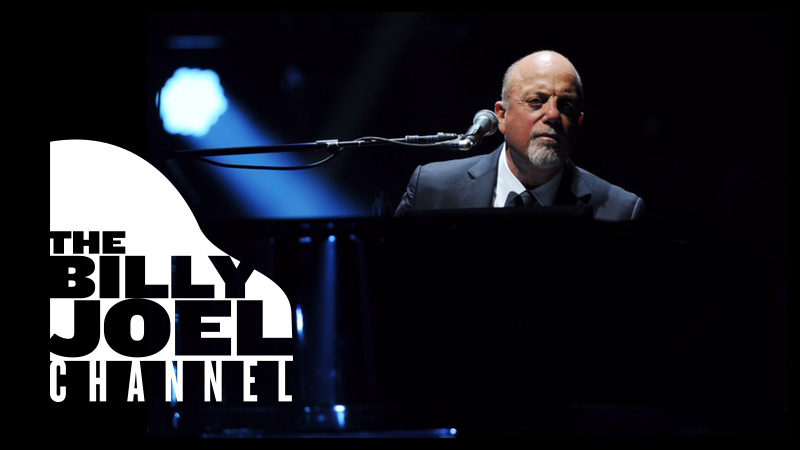 The Billy Joel Channel (Ch. 18) is back today! We know you loved all of his storytelling last time around, so we're giving you a sneak peek at some of the tales you'll hear this time around.
In addition to playing music from Joel's extensive discography on the channel, you'll also hear music from legendary artists like James Brown, Ray Charles and many more. And the Piano Man has a story for how each artist influenced him and his career.
Billy talks about one of his favorite bands from the 1960s, the British supergroup Cream, which consisted of Jack Bruce, Ginger Baker and Eric Clapton: "They put out a lot of sound, and I liked the songs they wrote. Jack Bruce wrote these great songs and Ginger Baker played drums in a very unorthodox style. And of course Clapton's guitar-playing is flawless."
Billy pays homage to Ray Charles, one of his favorite singers of all-time: "I used to try to sing like Ray Charles, rip up my throat and smoke cigarettes and twist my neck, do whatever I could to sound like Ray Charles, but it never worked out. Ray, I have to say, I don't think anyone has touched me as much as him as a singer."
Billy pays tribute to Otis Redding with his own rendition of Tenderness: "Fun to play, fun to listen to and a dynamic performer. I don't know if a lot of younger people know who Otis Redding is at this point but he had some of the most exciting records I've ever heard."
Billy recalls the time he saw James Brown perform live at the Apollo: "That was the tightest band I've ever heard and the most dynamic show I've ever seen. I love to watch Mick Jagger dance around with the Stones, I love watching a good band play, but as a showman, James Brown was the best. I've never seen anybody as good as him on stage."
For a free 30-day trial, check out http://www.siriusxm.com/freeTrial.
---
---
---