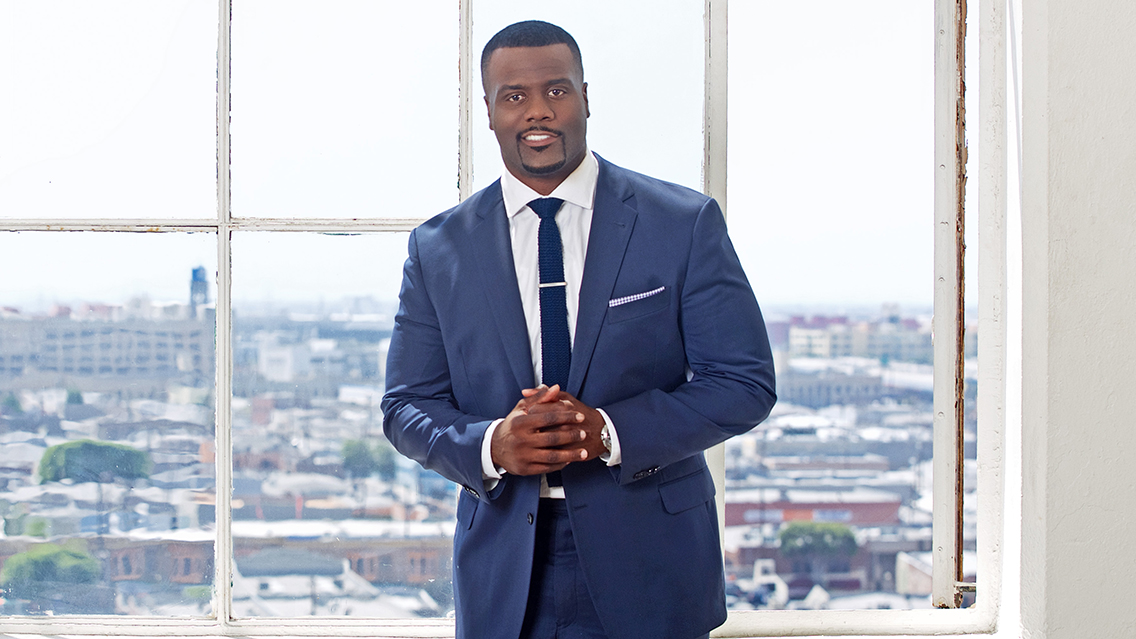 SiriusXM announced former NFL tight end-turned-broadcaster George Wrighster as the newest host on the 24/7 all-sports Mad Dog Sports Radio channel. Starting December 7, the Los Angeles-based Wrighster will be the daily host of Night Cap, airing weeknights at 10pm PT/1am ET, where he will cover the day's news across all sports and react to the late games on the nightly schedule.

"I am excited to join the Mad Dog Sports Radio family and look forward to getting to know and engage with the amazing nationwide audience on SiriusXM," said Wrighster.
"With his experience both on the field and in the media, George brings an excellent and well-rounded perspective to the Mad Dog Sports Radio channel and we're excited to have him deliver an engaging and entertaining show to our listeners on a nightly basis," said Steve Cohen, SiriusXM's SVP of Sports Programming.
Wrighster was drafted out of the University of Oregon by the Jacksonville Jaguars in the 2003 NFL Draft. He played six seasons as a tight end with the team before signing with the New York Giants in 2009. After his professional football career ended, George successfully transitioned into his second career as an entrepreneur/investor and sports media personality. He has hosted shows on radio and television for a number of networks including Fox Sports, ESPN, and Los Angeles radio stations KFWB and KLAC.
As a motivational speaker, Wrighster has traveled around the world to speak to military members about prioritizing mental and emotional fitness along with physical fitness. He is an advisor for the Harvard Football Players Health Study and has worked with the NFLPA and Professional Athletes Foundation to develop programs to benefit athletes.
---
---