George Lopez dishes on how much Sandra Bullock helped his career
Actor and comedian George Lopez stopped by The Howard Stern Show to discuss his latest show Lopez on TV Land. During his wide-ranging conversation with Howard, Lopez told the story about how Sandra Bullock developed his first sitcom. Lopez was … Continued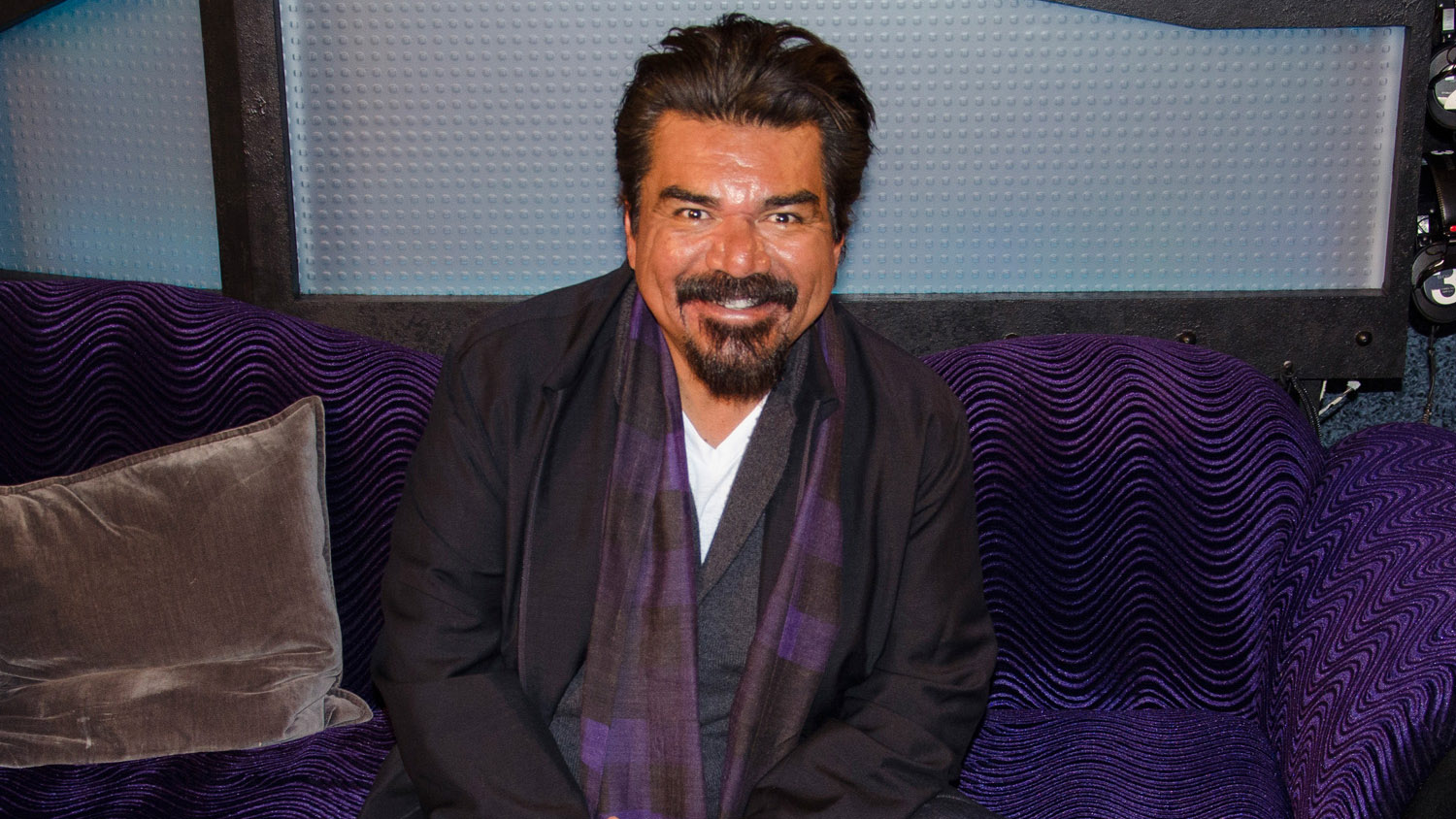 Actor and comedian George Lopez stopped by The Howard Stern Show to discuss his latest show Lopez on TV Land. During his wide-ranging conversation with Howard, Lopez told the story about how Sandra Bullock developed his first sitcom.
Lopez was a struggling comedian at the time and admitted he felt jealousy towards his peers who were receiving network shows. Bullock was looking for someone to develop a sitcom around.
"She had an idea that had more teenagers as the central figures and then when she saw my act she said, 'I think I'd like to see what you have in there,'" Lopez recalled.
Bullock drove to see him at an improv show in Brea, Calif. "She was Ms. Congeniality at that time! You get Ms. Congeniality to drive an hour-and-a-half outside of L.A. to see a Mexican?!" Lopez said incredulously.
Lopez said he's glad they met at that time because he had the opportunity to meet Bullock a year before but was in a very bad place in his life.
"She lives in Austin so like a year before, she went to see (Dave) Chappelle one weekend and I was there the next weekend," he said. "She was gonna come in but at that time I was drinking a lot and very sloppy on stage, not as defined. I literally prayed to God, 'Please don't let her come in here and see me like this.'"
Thankfully, she didn't. In 2002, George Lopez began airing on ABC and was wildly popular. The show lasted six seasons with a combined total of 120 episodes and is currently in syndication.
In a moment of reflection, Lopez says, "She saw me at the right time of my life." Bullock even fought back against network executives who didn't want to do a show with him as the lead actor. "She really didn't take no for an answer," he said.
Listen to Lopez's full interview with Howard Stern below, where he also discussed his battles with alcohol, the advice he received from Bill Cosby, his new show and much more!
For more coverage of The Howard Stern Show, follow @sternshow on Twitter.
For a free 30-day trial, check out siriusxm.com/freetrial.
---
---
---