Actor and comedian Gene Wilder dies at 83
Gene Wilder collaborated with Mel Brooks on films like Young Frankenstein.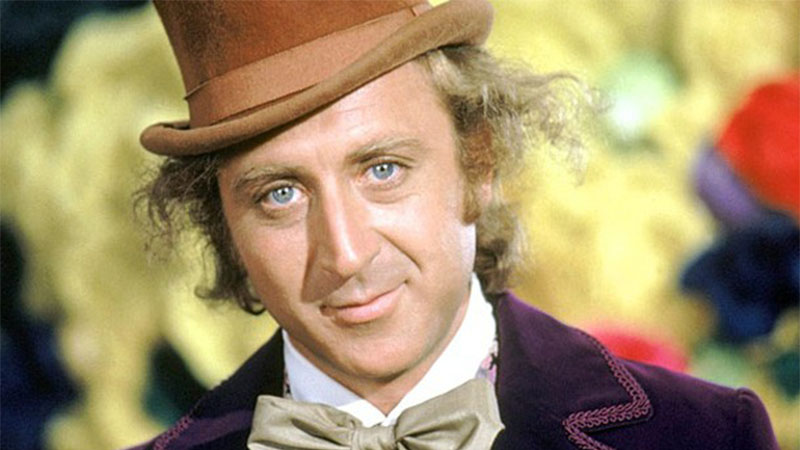 Gene Wilder has left this world of pure imagination.
The Willy Wonka & the Chocolate Factory star died Sunday of complications from Alzheimer's, his nephew told the Associated Press. He was 83.
"Gene Wilder was just a master, an absolute master," Larry Flick said Monday on SiriusXM Entertainment Weekly Radio (Ch. 105). "Go and make this a good day. Go home and do what I'm going to do – go and watch a Gene Wilder movie. Have some laughs, honor his work."
Known for appearing in Mel Brooks' classic comedies, the actor shot to stardom in 1968 with The Producers, earning an Oscar nod for his role as accountant Leo Bloom. His other credits include Blazing Saddles, Young Frankenstein, Stir Crazy and The Woman in Red, which also starred his third wife Gilda Radner, who died of ovarian cancer in 1989.
"I remember back then, I was very young, but I just remember the love that those two had and my mom always talking about it, like he loves her so much, and me thinking, 'I want a love like that,'" Jenny McCarthy said on her SiriusXM Stars (Ch. 109) show. "They were one of those couples that people looked up to."
"It's sad that he's pass and people are sad, but I also think about the incredible reunion in heaven that's happening," she added. "You know what I mean? I was like oh my god, he found his golden ticket in heaven. I just got the chills."
Brooks remembered Wilder on Twitter, calling him "one of the truly great talents of our time. He blessed every film we did with his magic & he blessed me with his friendship."
In 2013, Wilder released his third novel, Something to Remember You By: A Perilous Romance, but said he was retired from show business.
Wilder also battled non-Hodgkin lymphoma but announced in 2005 that the cancer was in remission.
He is survived by his wife Karen.
See how celebrities are paying tribute to the icon below:
https://storify.com/siriusxm/remembering-gene-wilder
For a free 30-day trial, check out http://www.siriusxm.com/freetrial/blog. 
---
---
---