Check out 20 comic-book & sci-fi podcasts perfect for nerds
Geek out with the best nerdy podcasts around.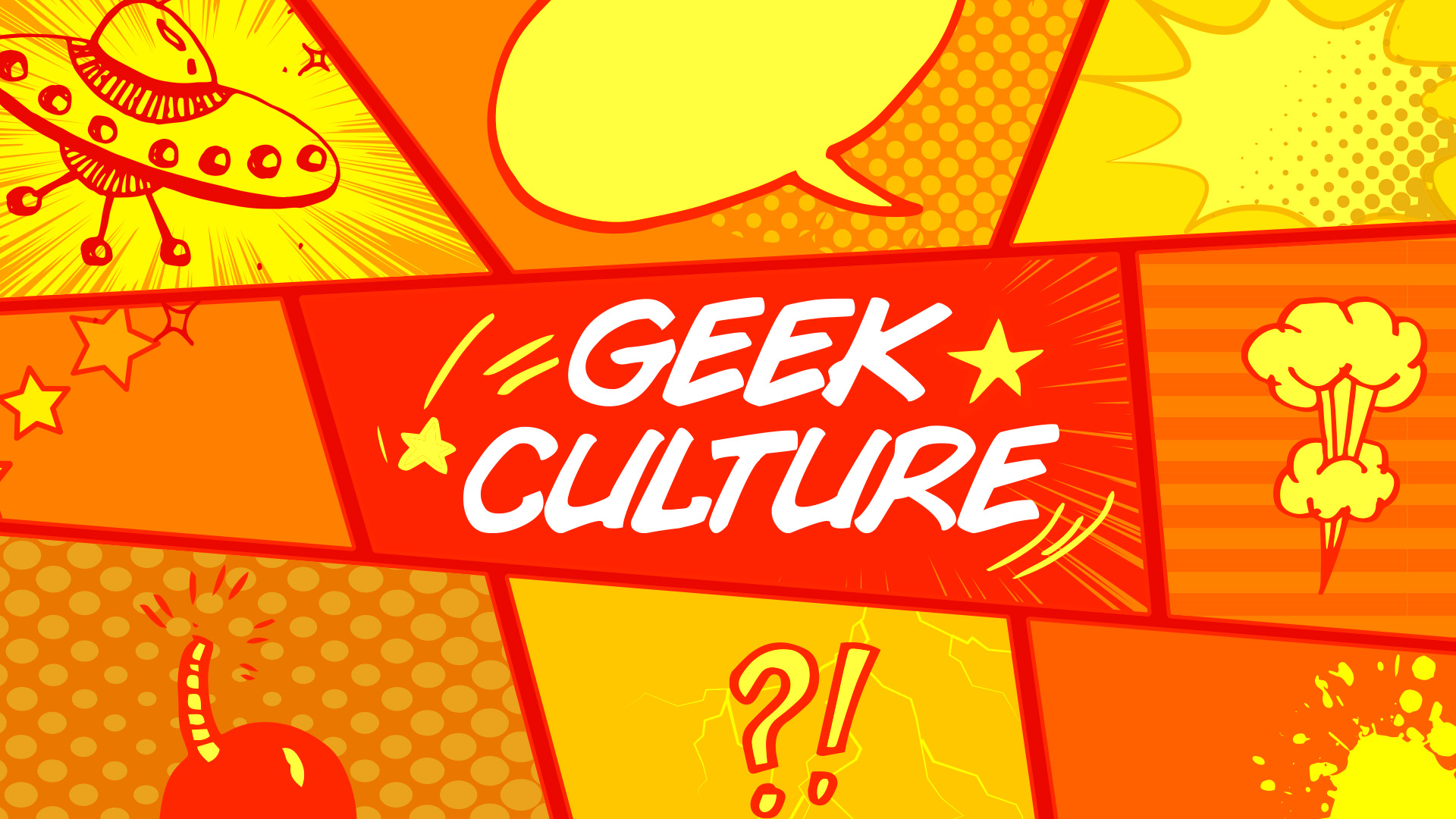 SiriusXM has hand-selected the best comic book, superhero, science fiction and gaming podcasts around. From Marvel to DC, Star Wars to Star Trek and Doctor Who to The Walking Dead, there's a podcast for every brand of geek.

Listen to each podcast below in the Geek Culture collection on the SXM App now.
---
Related: Find your new favorite true-crime podcast, sex advice series & more
---
X-Ray Vision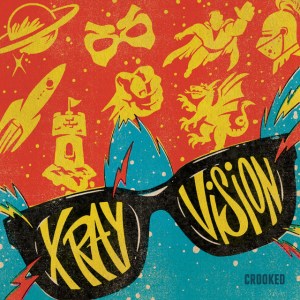 From Emmy-award winner Jason Concepcion and Crooked Media comes X-Ray Vision, a new weekly podcast that transcends pop culture and entertainment by taking listeners from Middle-earth to Waystar Royco and everything in between. Hold on to your cape as we journey through the zeitgeist-iest (patent pending) of film, TV, and comics — guided by Jason's one-of-a-kind analysis and expert guests. Test your fandom knowledge with panel discussions on the latest nerd news, casting, and show lore while staying tuned for deep dives into all of your favorite franchises.
---
Talk From Superheroes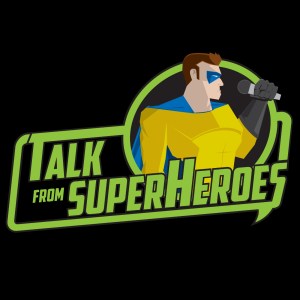 Comedians Andrew Ivimey and Diana McCallum break down a different superhero movie or TV show every week, hilariously highlighting everything you never noticed in your favorite franchises.
---
This Week in Marvel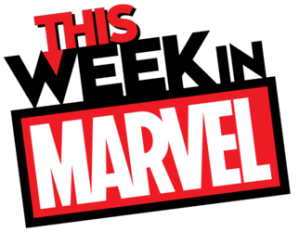 Hosted by Ryan "Agent M" Penagos, Lorraine Cink and James Monroe Iglehart, This Week in Marvel is the inside access to all the latest Marvel comics, TV, movies, games, toys and beyond.
---
Critical Role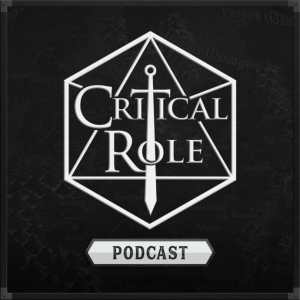 Critical Role is the home of a bunch of nerdy-ass voice actors playing tabletop roleplaying games! Enter a world of glorious imagination and improvisation with a group of the finest collaborative storytellers around. Here you'll find our TTRPG and adjacent shows, including Critical Role, Exandria Unlimited, 4-Sided Dive, and a growing selection of one-shots.
---
The Villain Was Right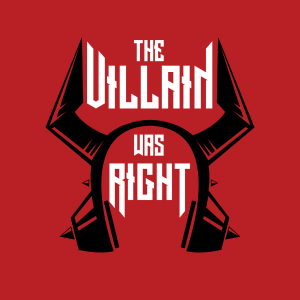 Produced by The From Superheroes Network, comedians Craig Fay and Rebecca Reeds view movies and TV from the villain's perspective and dare to ask if they were really all that bad.
---
Related: Binge every episode of The History of Marvel Comics: Black Panther podcast
---
Anime Trap House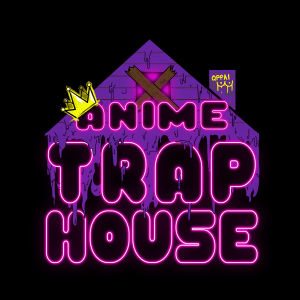 On a mission to watch every single anime in the known universe with as many people as possible and throw our opinions at them, episode by episode.
---
Welcome to Geekdom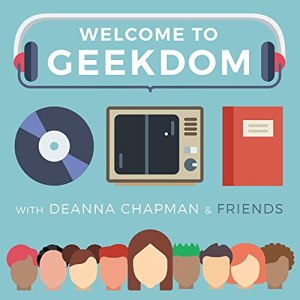 Hosted by Deanna Chapman and friends, they pick a specific topic and geek out about it. Comics, TV, movies, books — you name it, Welcome to Geekdom covers it.
---
Star Wars Sessions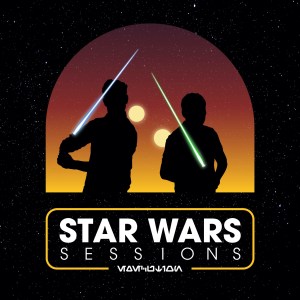 Probably Britain's greatest Star Wars podcast! Join Matt Hudson and Luke Bligh each week for in-depth Star Wars discussion, interviews, opinion and banter, as well as spicy listener contributions and galactic-themed games.
---
The Adventure Zone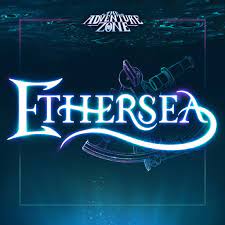 Justin, Travis and Griffin McElroy from My Brother, My Brother and Me have recruited their dad, Clint, for a campaign of high adventure. Join the McElroys as they find their fortune and slay an unconscionable number of… you know, kobolds or whatever in… The Adventure Zone.
---
Dynamic Duel: DC vs. Marvel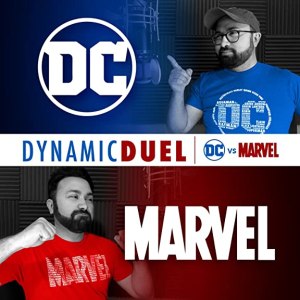 Marvel or DC: Who is superior? Twin brothers Jon and Joe debate the answer through film reviews and mathematical fight simulations.
---
ComicBook Nation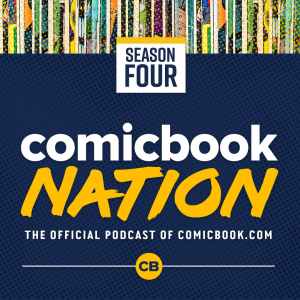 The ComicBook Nation podcast is the top destination for entertaining entertainment news delivered by experts, fans, and insiders — AKA, the ComicBook.com staff. Covering a wide array of trending topics such as Marvel, DC, The Walking Dead, WWE and anime or taking deep dives into breaking news — the ComicBook Nation podcast is the one place for geek culture to come together, stay informed, and be a part of the exciting community.
---
Newcomers: Marvel, with Nicole Byer and Lauren Lapkus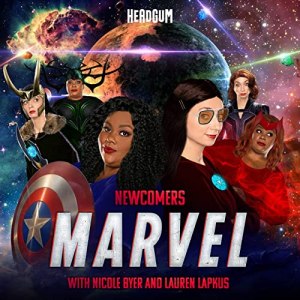 In Newcomers, Lauren Lapkus and Nicole Byer take a deep dive into cultural staples they haven't gotten around to just yet. So far, they have covered Star Wars, The Lord of the Rings, Tyler Perry's body of work, and the Fast & Furious franchise (with guest host Jon Gabrus). This season, Lauren returns and together she and Nicole tackle the long-awaited Marvel Cinematic Universe (abridged).
---
Related: Return to the Wastelands with Wolverine in Marvel's Wastelanders podcast
---
Weekly Games Chat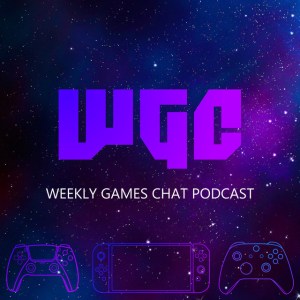 Chris, Shaun and Jon talk about video games. If you're a gamer and want to know what's new in the world of video games, Weekly Games Chat is for you.
---
Get Geekish Podcast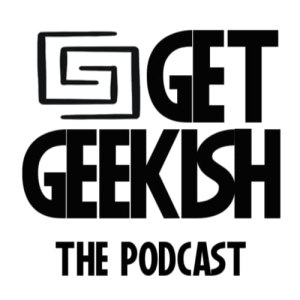 Get Geekish about… something, anything, everything! No judgement, no tests, no requirements — just passion! Comics, video games, movies, TV, sci-fi, nostalgia, toys and pop culture. Nothing is off limits.
---
Star Trek: The Pod Directive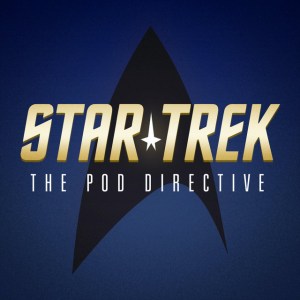 Join Tawny Newsome (Star Trek: Lower Decks) and Paul F. Tompkins (BoJack Horseman, Comedy Bang Bang) in a wide-ranging and often hilarious take on the Star Trek universe. With unparalleled access to Star Trek luminaries, celebrity superfans and behind-the-scenes creative professionals, The Pod Directive takes a smart, witty and thoughtful look at all things Trek — both old and new. Offering a high-level discussion of the themes, ideas and characters that resonate across the history of the franchise's storied universe, episodes will also explore the brand's 50-plus year legacy and influence.
---
Marvel Pull List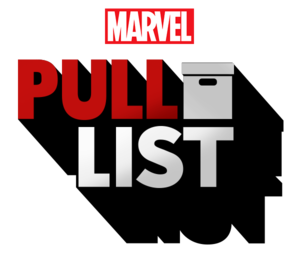 Each week, Ryan "Agent M" Penagos and Tucker Markus give you exclusive previews of all the new Marvel comics that will be waiting for you in stores, along with a special guest to spotlight their favorite comic book moments in the Marvel Universe!
---
The Walking Dead 'Cast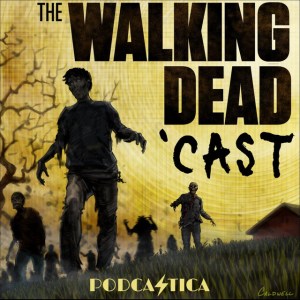 Join Jason, Lucy, and other guest hosts as they dig deep into The Walking Dead. They're all about having fun celebrating this show, and they love getting your input too. So jump on board and get into The Walking Dead! Guests on the show have included Andrew Lincoln (Rick), Norman Reedus (Daryl), Steven Yeun (Glenn), Danai Gurira (Michonne), Scott Wilson (Hershel), Lauren Cohan (Maggie), Chandler Riggs (Carl), Chad L. Coleman (Tyreese), Sarah Wayne Callies (Lori), Laurie Holden (Andrea), writer/creator Robert Kirkman, special effects guru Greg Nicotero, and showrunner Angela Kang.
---
Bend the Knee: A Song of Ice and Fire Podcast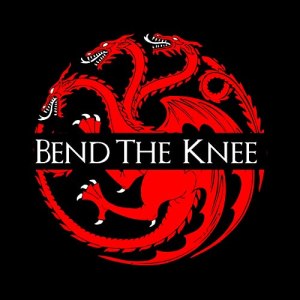 Bend the knee and join this podcast each week as they re-read the epic fantasy series, A Song of Ice and Fire by George R. R. Martin. Each episode will contain a small council meeting for updates on the HBO show, Winds of Winter, and GRR's 'Not a Blog,' plus a short history lesson from A World of Ice and Fire. Finally, the hosts take an in-depth look at each chapter of the series. This is a book club without banners, all are welcome to join.
---
Women of Marvel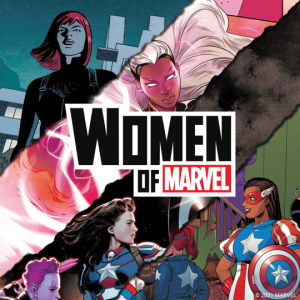 Hosted by Ellie Pyle, Angélique Roché and Judy Stephens, the Women of Marvel assemble to show how people of all backgrounds are making a powerful and positive impact on our stories.
---
Related: Meet Squirrel Girl & her friends in Marvel & SiriusXM's new scripted podcast
---
Weird Science DC Comics Podcast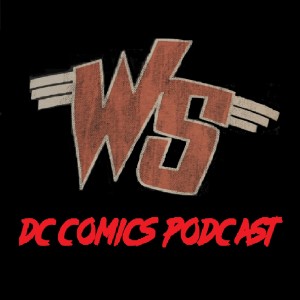 The DC Comics Weekly Recap & Review Show — honest to a fault and never fakes the funk! The show comes out every Sunday Night (350+ weeks in a row and counting!).
---
The Doctor Who Big Blue Box Podcast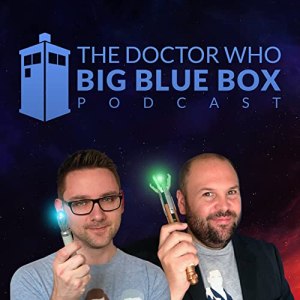 Since 2014, your hosts Garry and Adam have waffled about Doctor Who (almost) every week. Each episode features the latest news, a merch round up, convention reports and reviews. Welcome aboard the TARDIS and… allons-y!
---
---
---