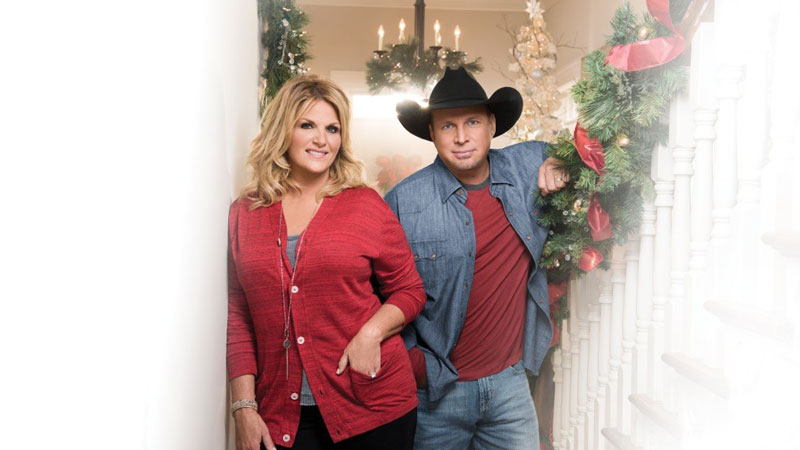 Celebrate the holidays with Garth Brooks and Trisha Yearwood's first-ever collaborative album, Christmas Together, featuring duets, solo performances and special guests.
The husband-and-wife duo offers their take on holiday favorites with renditions of classic songs such as Baby It's Cold Outside and Santa Baby, while also introducing new soon-to-be classics, such as the playful Ugly Christmas Sweater and the heartfelt Merry Christmas Means I Love You.
"Christmas is known for its magic and its miracles," Brooks said. "Getting James Taylor to play on one of your records and sing on it… Wow! One of the greatest things ever."
"We love Christmas music and so to have some of our favorite songs that we've got a chance to now record, that makes it special," Yearwood said. "I don't know if there's any other album of mine that I'd listen to like that, but I'm excited about listening to the Christmas album."
From now through Nov. 18, SiriusXM listeners can get $2 off the purchase of a digital download of Christmas Together from Amazon. To redeem, select "More Options" and enter promo code GB16SXM to receive this special offer. We recommend you use Firefox or Google Chrome for the best web browser experience. Click here to access this special offer.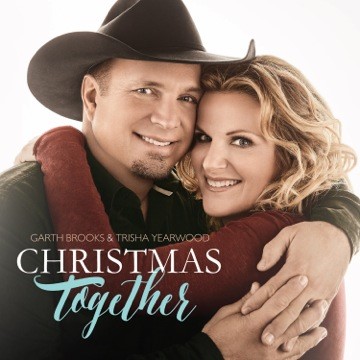 Christmas Together Tracklist
1. I'm Beginning To See The Light
2. Ugly Christmas Sweater
3. Santa Baby
4. Feliz Navidad
5. What Are You Doing New Year's Eve?
6. Marshmallow World
7. Merry Christmas Means I Love You
8. Hard Candy Christmas
9. Baby, It's Cold Outside
10. The Man With The Bag
11. What I'm Thankful For (The Thanksgiving Song) – Featuring James Taylor
For a free 30-day trial, check out http://www.siriusxm.com/freetrial/blog.
---
---
---