Future Five: Watch out for these artists in 2017!
Get to know the artists we are excited about for 2017!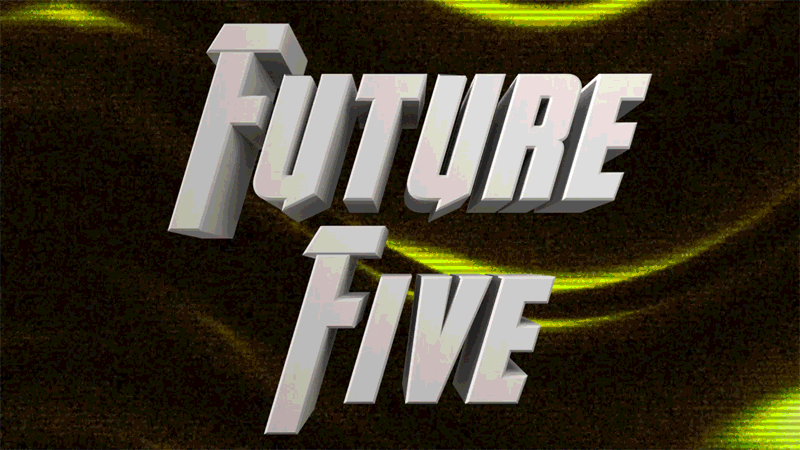 2017 is upon us, and we're looking forward to all the great music that's in store. SiriusXM's "Future Five" list consists of five new artists that we predict will breakthrough in the coming year. You've heard many of them on our channels already, but there's more on the horizon for these acts in 2017. Find out where they're from, get a taste of their sound, and learn a few fun facts along the way!
---
Seth Ennis
The Highway (Ch. 56) premiered Woke Up In Nashville from Ennis in mid-September, when he was named a Highway Find — the channel's ongoing initiative to introduce new country artists to SiriusXM listeners. The 24-year old Ennis, who was signed to Sony Music Nashville in the same month, saw his digital track sales rocket to over 2,000 a week and he has now accumulated over 2 million streams to date.
---
K. Flay
Alt Nation (Ch. 36) featured Blood In The Cut on its Advanced Placement new music show in August and added the song into regular rotation in October. The Chicago native and graduate of Stanford University was played as an independent artist on the company's Faction channel starting in 2014. Blood in The Cut has been streamed over 2.8 million times and has sold over 30,000 digital tracks to date. K. Flay is now signed to Interscope Records.
---
Lil Uzi Vert
Eminem's Shade 45 (Ch. 45) channel was the first radio outlet in America to regularly play Lil Uzi Vert when his song Money Longer debuted on the channel in March. Lil Uzi Vert was introduced to Shade 45 listeners by DJ Drama, who hosts his own weekly mix show on the channel. Lil Uzi Vert is signed to Atlantic Records.
---
Carly Pearce
Every Little Thing from the "unsigned" 26-year-old Kentucky native was added as a Highway Find in early November. The song is currently selling over 4,000 digital tracks a week without any other regular radio support.
---
Rag'n'Bone Man
Rag'n'Bone Man's Human debuted in mid-October on The Spectrum (Ch. 28), which was the first radio outlet in America to regularly play this British singer-songwriter. The Spectrum Certified artist has reached #1 on The Spectrum's Short List countdown, and has been streamed over 2 million times since its first airplay on the channel. Rag N Bone Man was first signed to Sony UK and subsequently picked up by Columbia Records in the U.S.
---
For a free 30-day trial, check out http://www.siriusxm.com/freetrial/blog.
---
---
---