FSU's Travis Rudolph was just 'trying to make a new friend' when he ate lunch with autistic boy
Florida State's Travis Rudolph talks about sitting down with Bo Paske at lunch on College Sports Nation's "The First Team."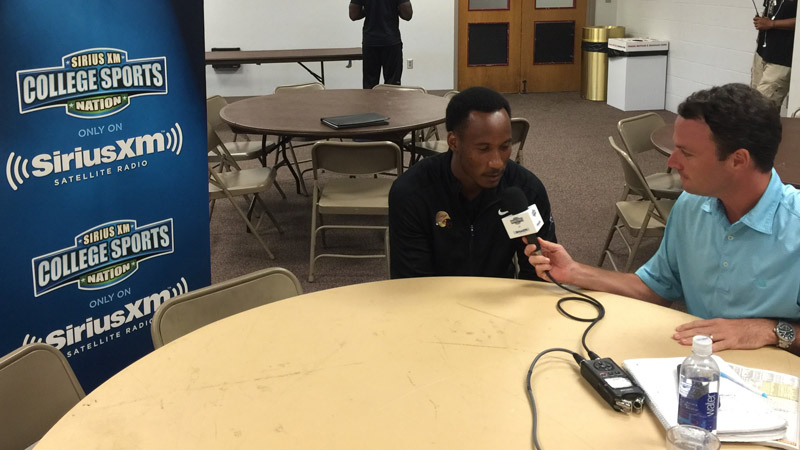 For Travis Rudolph, it was a like a "green light clicked" in his head when he saw Bo Paske sitting by himself at lunch.
The Florida State wide receiver asked Bo, who is autistic, to sit next to him. Rudolph told The First Team on College Sports Nation that he had no idea that a photo of the candid moment would mean so much to the boy's family and countless others around the world.
"It's like an honor really, because when I went and sat down with him I didn't know anyone was taking pictures, or even noticed that I was sitting down with him," Rudolph said. "I was just welcoming myself to him and trying to make a new friend with him."
A photo of the moment found it's way to Bo's mother, Leah Paske, who shared the photo on social media. In her Facebook post, Leah Paske detailed her anxieties of her son attending middle school and thanked the college football star for the act of kindness.
For Rudolph, it was simply the right thing to do.
"I feel like you should treat everyone the same, you never know what can happen," he said.
The story isn't ending with the single lunchtime encounter, though. Rudolph said the Paske family will be attending the Seminoles' opening game against the Ole Miss Rebels at Camping World Stadium in Orlando on Labor Day.
To top it all off, Rudolph and the entire Seminoles team will be joining Bo for lunch next week.
"I'm just happy that it can be a big deal to society," Rudolph said.
For more on the latest in college sports, listen to College Sports Nation on Channel 84.
---
---
---