From Bob Marley to Biggie, the top 5 walkout songs in the UFC
Mixed Martial Arts fighters are different from any other athlete in the sense that when they walk to the cage, they're walking into war, one-on-one war with an opponent looking to use any martial arts discipline under the sun to … Continued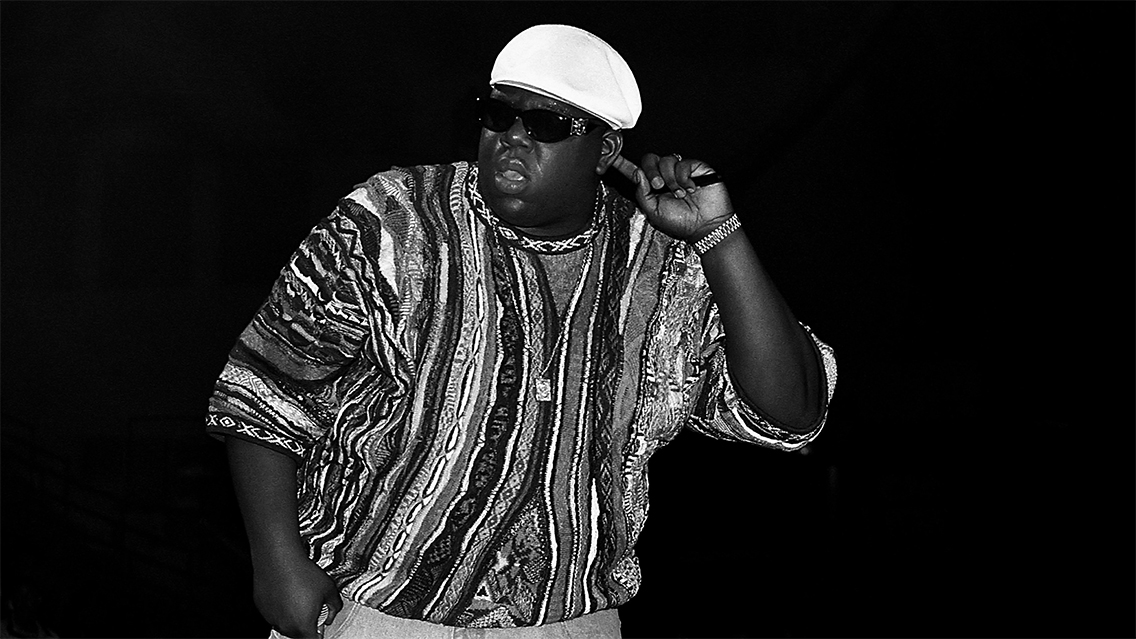 Mixed Martial Arts fighters are different from any other athlete in the sense that when they walk to the cage, they're walking into war, one-on-one war with an opponent looking to use any martial arts discipline under the sun to submit them or knock them out. So the music they choose for that fateful walk is usually very meaningful to each fighter, whether it pumps them up, eases their nerves or sends a message to their opponent or the crowd.
In honor of UFC 200, here's a look at the top walkout songs in the UFC today.
Honorable Mention:
Urijah Faber- "California Love" by 2Pac
Michael Bisping- "Song 2" by Blur
Chris Weidman- "Won't Back Down" by Tom Petty and The Heartbreakers
Anderson Silva- "Ain't No Sunshine" by DMX
Conor McGregor- "The Foggy Dew/Hypnotize Mix" by Sinead O'Connor/The Notorious B.I.G.
5. Thales Leites- "Three Little Birds" by Bob Marley
Thales Leites chose a song with a clear message: "Don't worry about a thing, because every little thing is gonna be alright." It was unforgettable when the Brazilian-born Leites walked into enemy territory in Glasgow, Scotland to face off against the UK's favorite son Michael Bisping, and he won over the crowd with the entire audience singing along to the sounds of Bob Marley.
4. Tim Kennedy- "Rooster" by Alice In Chains
Alice In Chains guitarist Jerry Cantwell penned this anthem to honor his father, who served in the U.S. Army during the Vietnam War. The song has a special meaning to Tim Kennedy, who served in the U.S. Army National Guard simultaneously while fighting professionally. He headlined the UFC's 2013 Fight For The Troops event and received an ovation from the crowd at Fort Campbell, Kentucky when the song's eerily slow buildup dropped into the heavy-hitting guitar riff.
3. Ronda Rousey- "Bad Reputation" by Joan Jett
Ronda Rousey's walkout to the voice of Joan Jett blaring through the speakers has become iconic because of how the song so closely fits her personality. Rousey's stone-faced glare as she makes a beeline to the octagon embodies of Jett singing, "I don't give a damn 'bout my reputation, You're living in the past, it's a new generation, A girl can do what she wants to do and that's what I'm gonna do."
2. Robbie Lawler- "Hold On, I'm Coming" by Sam and Dave
It's hard to believe the once-stoic Robbie Lawler now uses such an uplifting song as his walkout music. The current welterweight champion used to walk out slowly with a slight smile, now he dances his way to the octagon as the horns blast. "Hold on, I'm coming, don't you worry," the song states, and Lawler has proved that with his late-round surges in his last three wins. It was the first time he used the song when he won the title, then he defended it twice with Fight Of The Year-caliber battles.
1. Frankie Edgar- "Kick In The Door" by The Notorious B.I.G.
Coupled with his trademark sprint to the octagon, Frankie Edgar's entrance to the sounds of Biggie will never get old. Edgar, a New Jersey native, is the former lightweight champion despite competing against opponents who held a significant size advantage over him. But one thing that can't be measured is his Biggie-sized heart, which has allowed him to overcome some dire situations to win fights. His list of accomplishments is already UFC Hall Of Fame-worthy, and he'll look to become just the third fighter ever to hold titles in two different divisions when he faces Jose Aldo for the interim featherweight championship at UFC 200.
---
---
---