Hear Freakonomics Radio Network on SiriusXM 109
Freakonomics Radio Network is a collection of the best of the award-winning Freakonomics Radio series.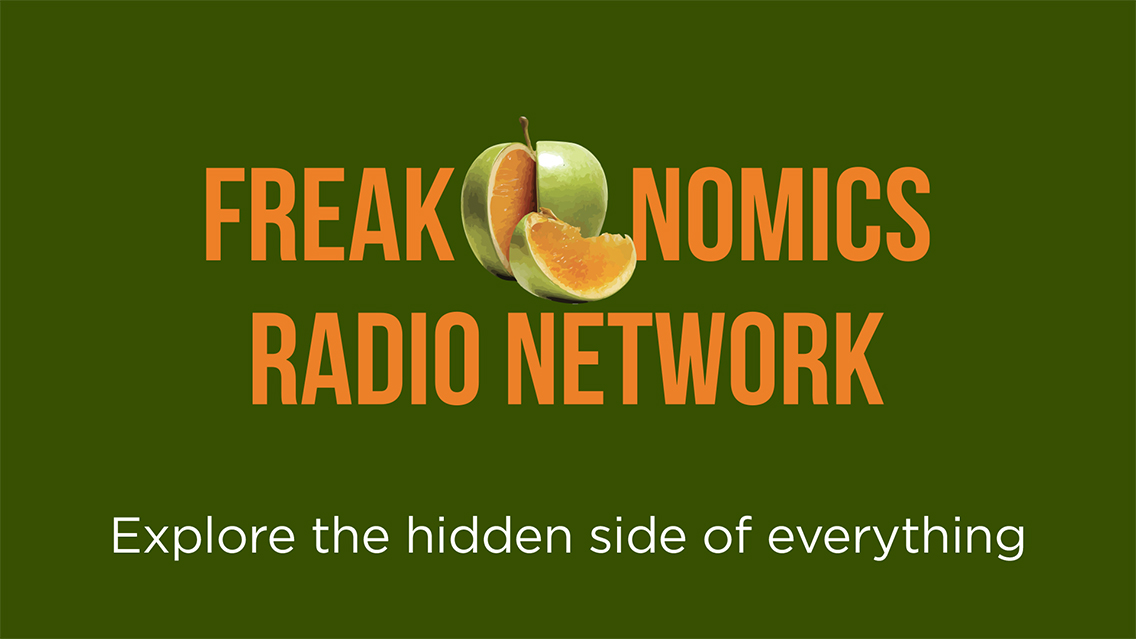 Update: Freakonomics Radio Network will simulcast on SiriusXM 109 from Tuesday, February 14, at 3am ET through Monday, March 6, at 7am ET.
A first-of-its-kind digital streaming channel dedicated to a podcast, Freakonomics Radio Network — now available on the SXM App — is a collection of the best of the award-winning series, Freakonomics Radio.

For over a decade, Freakonomics Radio has delivered storytelling and reporting that is both rigorous and entertaining. Hosted by Stephen J. Dubner, the show takes a curious-minded, data-driven approach to exploring real-world behavior and uncovering "the hidden side of everything." Entering its twelfth year as one of the biggest podcasts on the planet, Freakonomics Radio is now growing faster than it ever has before, setting a listenership record in 2021.
The latest episodes & classics from the archive
The channel is the only place where listeners can tune in 24/7 to hear not only the latest episodes of Freakonomics Radio but also a selection of provocative classics from the show's 500-episode archive, like "Abortion and Crime, Revisited," "The Economics of Sleep" and "The Stupidest Thing You Can Do with Your Money."
The team behind Freakonomics Radio, one of the most enduring and popular podcasts in the world, will curate and present episodes from throughout its deep archive, along with selections from other popular shows on the Freakonomics Radio Network, including No Stupid Questions, People I (Mostly) Admire, Freakonomics, M.D. and new programs to be launched later this year.
Podcasts like No Stupid Questions, People I (Mostly) Admire & more
In addition to its flagship show, the Freakonomics Radio Network produces some of the most-listened-to podcasts — for a combined reach of over 160 million listeners last year. They include No Stupid Questions, where Dubner and co-host psychologist Angela Duckworth explore the weird and wonderful ways in which humans behave; People I (Mostly) Admire, in which the unorthodox economist Steven Levitt speaks with other high achievers to ask questions that only he would think to ask; and Freakonomics, M.D., hosted by Bapu Jena, an economist and physician who explores the intersection of economics and healthcare.
For more information on Freakonomics Radio Network, click here.
---
---
---