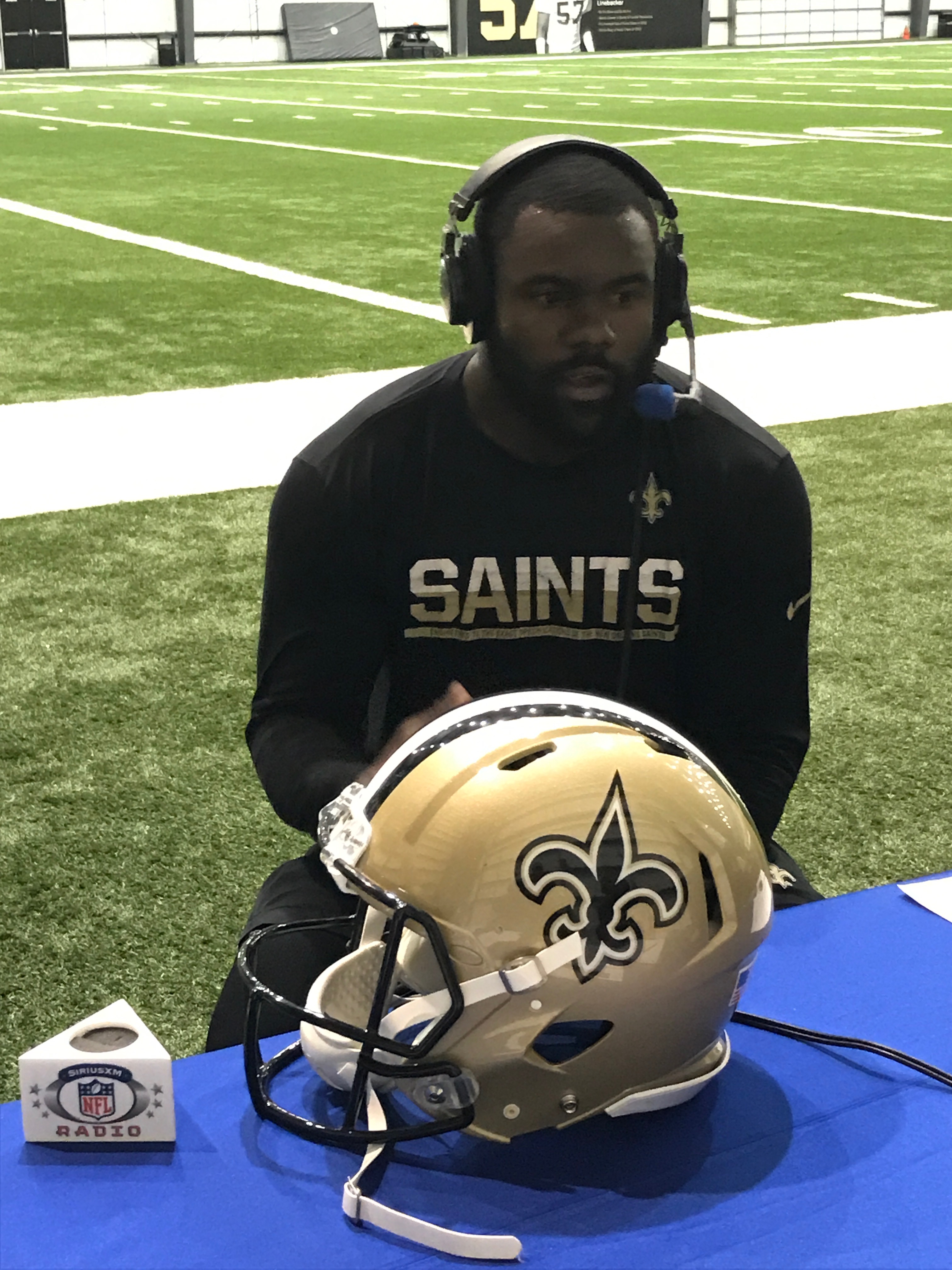 On the field, Zach Strief helped clear paths for Mark Ingram.
Off the field, the former New Orleans Saints offensive tackle is no less determined to be as supportive as possible for the running back.
'Mark is not injecting steroids'
And never is that more the case than now, with Ingram facing a four-game suspension for violating the NFL's substance-abuse policy.
"Listen, I know Mark very well and Mark is a good guy," Strief told Bruce Murray and James Lofton on the SiriusXM Blitz. "Mark is not injecting steroids. And I think that's the problem with the fact that everything is just kind of PED — that you take supplements, you have people you trust. I know Mark is working out at the Saints facility right now, he's with another trainer. You spend enough time around people, you trust them, you get someone like, 'Hey, try this out. This works great.' And, yeah, there's nothing on the label that says that it's illegal, but they can put whatever they want in it.
'It's unfortunate to have that happen to someone like Mark'
"My own personal policy as a player was, I'm not taking supplements. If it can't be accomplished through general nutrition, then I can't put it in my body because you don't know what exactly it is. And it's unfortunate to have that happen to someone like Mark, who is not only a great player for the Saints, but is a really good person."
Ingram's agency has contested that the substance he took wasn't illegal and would have been approved with an exemption from the league. Still, for the time being, the Saints are planning to temporarily be without half of the dynamic one-two backfield punch they had last year with Ingram and rookie Alvin Kamara. How much concern is there to avoid overusing Kamara?
'We've always kept multiple running backs'
"I think they'll be very cautious of that and I don't think they'll let that happen," Strief said. "We've always kept multiple running backs, really since 2006 we've never had a true feature back. You know, we always have liked, in ideal situations, to carry a few guys that are contributing because that position really does take such a beating. And they will very careful, I'm sure, early on with Alvin to keep him getting the same amount of touches that he got last year.
"We want to put the ball in his hands 20 times, maybe 25, and get him in space. What has made the two of those guys so good together is that we don't have any real tendencies with either one of them. I think the big surprise with Alvin was that Alvin proved to excel just as much at running between the tackles as he did catching the ball out of the backfield and Mark has always been a good receiver. So I think what they'll end up wanting to do is bring in another guy to share the load with him, maybe he'll get five more touches, but they will for sure be cautious about what kind of workload early, not just to stay fresh but also to stay healthy."
---
---