Former DNC Chair Howard Dean: Trump's victory is 'the call to get [millennials] into politics'
"We can't afford anymore fights, we're in the minority now,"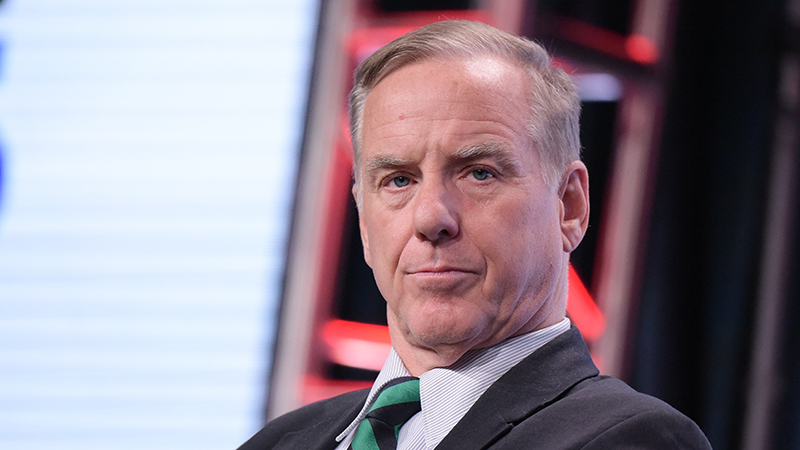 Howard Dean participates in "The Contenders: 16 for 16" panel during the PBS Television Critics Association summer press tour on Friday, July 29, 2016, in Beverly Hills, Calif. (Photo by Richard Shotwell/Invision/AP)
In the wake of Hillary Clinton's loss in the general election and the inability to regain control of the United States Senate, the Democratic party is making seismic shifts to leadership.
Sen. Chuck Schumer was elected to the role of Senate Minority Leader — in the wake of Sen. Harry Reid's retirement — and Sen. Patty Murray took over the role as Whip after Sen. Dick Durbin stepped aside to avoid in-party fighting. Another new (and familiar) name was also added to Democratic Leadership: Sen. Bernie Sanders (even though he serves in Congress as an elected Independent).
Changes to Senate leadership happened quickly, allowing for the party to focus on their search for the chair of the Democratic National Committee. While a wide range of Democrats have already thrown their names into the ring, one of those individuals is making the argument that sometimes what's old should be new again.
"I think my biggest selling point is been there, done that," Former Gov. Howard Dean told Joe Madison Wednesday about why he is running for his old position as DNC chair.
Dean was quick to remind Madison that when he took over the role in 2005 the Democrats had zero Congressional control and "by the time [he] left [they] had the Senate, the House and the Presidency."
"We can't afford anymore fights, we're in the minority now," Dean added.
"This election, we actually won the popular vote," he explained. "The big problem that we have, frankly, which has been neglected is the local government. We got creamed again on Tuesday in terms of state legislatures. The Republicans have more governorships than they've ever had in the history of the United States — that is why you get voter suppression laws, that is why you get redistricting."
Dean also has a very clear message for disenfranchised millennials who voted Democratic the past three presidential cycles, but refuse to affiliate with a institution.
"Now they've learned the hard way that institutions matter. And I'm hoping very much that this will be the call to get this generation into politics and change everything."
The Black Eagle airs weekdays at 6 am ET on SiriusXM Urban View (Ch. 126)
For a free 30-day trial, check out siriusxm.com/freetrial/blog
Photo by Richard Shotwell/Invision/AP
---
---
---