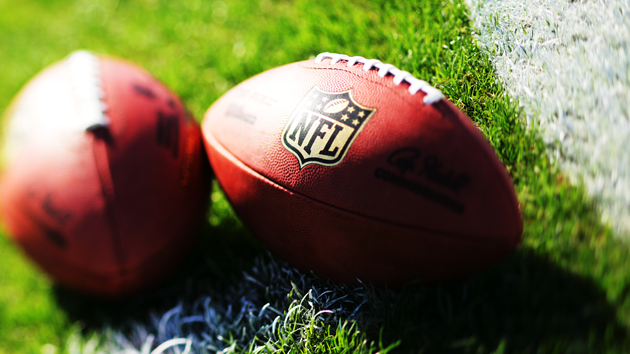 Football is back. The defending Super Bowl champs, the Denver Broncos, are hosting the Carolina Panthers in a rematch of Super Bowl 50 to open the 2016 NFL season on Thursday, September 8th,  and SiriusXM NFL Radio will be there. From airing every NFL game (preseason, regular season and playoffs), to NFL legend Brett Favre joining NFL Radio's award-winning cast of experts and analysts, to the top-10 players you need to watch this season, SiriusXM NFL Radio (Ch. 88) has you covered.
In addition to live play-by-play, subscribers get daily NFL talk on SiriusXM NFL Radio, which is entering its 13th season offering in-depth coverage of the league, 24 hours a day, 365 days a year. The daily programming lineup features shows hosted by NFL experts and interviews with players, coaches and executives from around the league, plus coverage of the NFL's marquee events.
Joining the roster this year will be newly enshrined Hall of Fame quarterback Brett Favre, who will host a series of hour-long broadcasts. Favre and co-host Bruce Murray will discuss the headline news happening around the NFL, analyze the league's teams and players, and share his experiences from his career and his life since retiring. It will be the first regular sports media role for the three-time NFL MVP since he retired after the 2010 season.
Favre joins a roster of analysts on the channel that includes Hall of Famers Tim Brown, Mike Haynes, James Lofton, Anthony Munoz and Bill Polian, as well as Gil Brandt, Mark Dominik, David Diehl, Maurice Jones-Drew, Pat Kirwan, Anthony "Booger" McFarland, Jim Miller, Mike Nolan, Brady Quinn, Ross Tucker, Solomon Wilcots, Erik Coleman, Brad Hopkins, Kirk Morrison, Phil Savage and Takeo Spikes.
SiriusXM's NFL schedule will also include multiple Spanish-language broadcasts on SiriusXM channel 157 each week, including all primetime games on Sunday and Monday nights, the Thursday Night Kickoff game, Thanksgiving Day games, and select Sunday afternoon games during the regular season. Listeners will also get Spanish-language broadcasts for every playoff game. Weekly schedules can be found here.
---
---