Following a lengthy battle, NY State legalizes paid-entry fantasy sports
After a lengthy battle, the state of New York passed a bill legalizing and regulating the fantasy sports industry on June 18. All paid-entry fantasy sports operators wishing to do business in the state must now apply with the New … Continued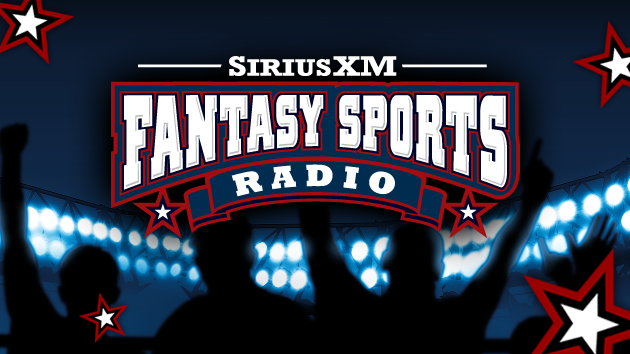 SiriusXM Fantasy Sports Radio.
After a lengthy battle, the state of New York passed a bill legalizing and regulating the fantasy sports industry on June 18.
All paid-entry fantasy sports operators wishing to do business in the state must now apply with the New York State Gaming Commission and renew their registration after three years.
Also, registered sites in the state must pay a 15 percent tax on gross revenues plus an additional tax of 0.5 percent of revenues, with a $50,000 annual cap. The revenue will be used to fund public education.
This is positive news as it now clarifies daily fantasy sports as a game of skill and allows residents of New York to once again play on sites like FanDuel and DraftKings.
DraftKings CEO Jason Robins appeared on Scout Fantasy Sports on SiriusXM Fantasy Sports Radio with Tommy G and Dr. Roto and was satisfied with the language in the bill.
"There's three important components to it. First, is the clarification that fantasy sports is a game of skill and not illegal gambling. Second, is that there is very strong consumer protection in (the bill). Third, tax and fees to help pay for it all. Overall, I think it's a very good bill. I think the lawmakers got it right."
It has been a stressful few months for Robins and despite remaining confident that a bill would pass, it wasn't a slam dunk. Robins credits fantasy players for making their voice heard as one of the big reasons the lawmakers came to an agreement pass the bill.
"The hundreds of thousands of emails, social media posts, phone calls that (fantasy players) did, made a difference. That's all people were talking about, that this is a really important bill (to the residents of New York). Ultimately, that is who the lawmakers serve and that's what made the difference. They knew that everyone out there really, really cared."
Listen to the entire interview with Robins On Demand as he discussed the hot topic of mega multi-entry which allows a player to enter a contest as many times as he would like and also about the rumors that DraftKings and FanDuel could merge and become one company.
Catch the latest fantasy news on SiriusXM Fantasy Sports Radio and be the most-informed player in your league!
---
---
---