Fmr. Gov. Howard Dean: 'We're closer to an atomic war today'
"The real problem is the capacity to reach our core allies."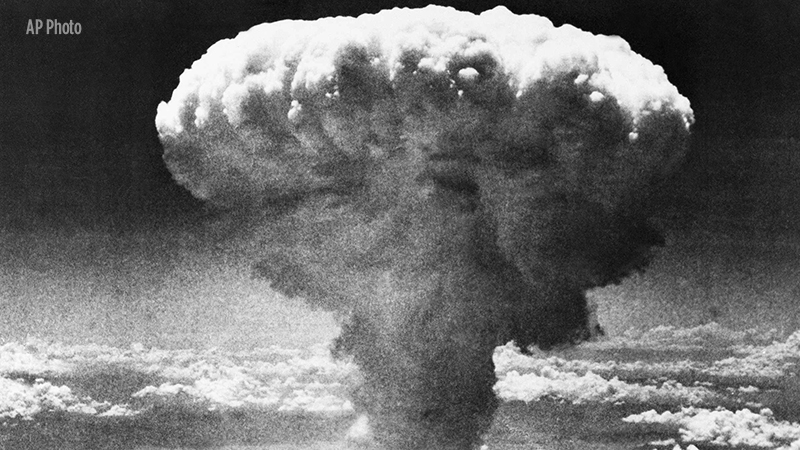 A mushroom cloud rises moments after the atomic bomb was dropped on Nagasaki, Japan, August 9, 1945. (AP Photo)
Escalating rhetoric between Pres. Donald. Trump and North Korean Supreme Leader Kim Jung-un has politicians, military leaders and citizens across the globe concerned.
"We're closer to an atomic war today than we've been at any time since the Russians got the bomb," Former Gov. Howard Dean warned Wednesday during an interview with Julie Mason.
Dean conceded it's not quite at Cuban Missile Crisis level yet for two reasons.
"It's not quite at that red line, and the biggest reason, of course, is that they're not 90 miles away. If they were, I suspect we would've already been in there."
He warned the real source of worry is North Korea's potential aggression toward Japan and South Korea.
"The real problem is the capacity to reach our core allies."
The Press Pool with Julie Mason airs weekdays at 3 pm ET on SiriusXM P.O.T.U.S.
AP Photo
SiriusXM Free Listening is right around the corner! Text EVENT to 77917 to learn more and receive special offers. Message and data rates may apply. Reply STOP 2 end. Help for info.
---
---
---