Florida State's tough schedule will make or break their title aspirations
We're showcasing the five teams that our College Sports Nation experts think will contend for the national title this coming season. Today? The Florida State Seminoles.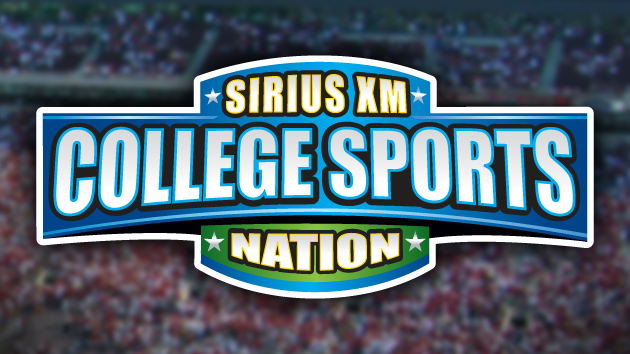 SiriusXM College Sports Nation.
College football's opening weekend is upon us and we're showcasing the five teams that our College Sports Nation experts think will be contending for the national title come January of 2017. Today? The Florida State Seminoles.  Previous posts: Clemson, Ohio State, Oklahoma.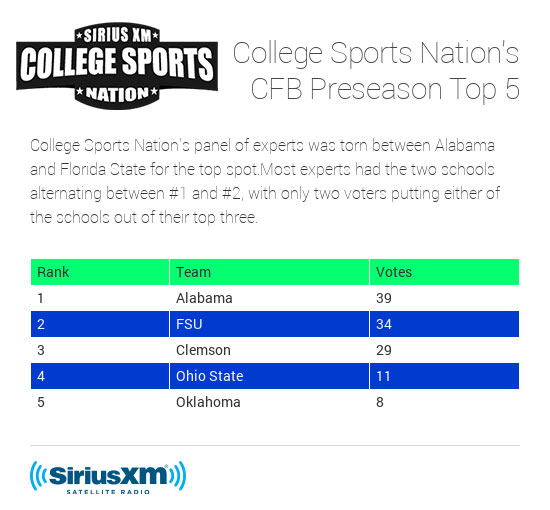 Florida State since Jimbo Fisher took over in 2010 has gone 68-14 and have not finished lower than second in the ACC Atlantic division while also finishing each season ranked in the top 25 of the final AP and Coaches polls. Over that same stretch, the 'Noles have won a national title (2013) while making another title run the following season. To say that Florida State has shaken itself loose from whatever malaise befell them earlier in the century would be an understatement.
As FSU has risen back to its accustomed dominance and prominence, their divisional rival Clemson has also emerged as a new juggernaut. The two teams season-by-season trajectories have been intertwined as of late with the winner of their regular season match laying claim to the ACC championship the past five seasons. That trend should hold this season with the winner of their October 29th tilt in Tallahassee having the inside track to not only the ACC title game but also, potentially, to the college football playoff.
Before that potential winner-take-all street fight, the Seminoles will have already faced Ole Miss (Labor Day night in Orlando) and then after a tune-up against Charleston Southern face a nightmarish stretch of @ Lousiville, @ South Florida, North Carolina, and @ Miami. After Clemson, FSU's schedule lightens considerably save for the big exception of hosting rival Florida to close the season.  Buckle up, 'Noles fans, it's gonna be a bumpy ride.
What to expect when you're expecting a national title run
Brutal schedule and adorable Kodak moments with a little middle-schooler aside, Florida State is in the rare air of college football programs that year in and year out will always be a title contender. And by "rare air" we mean that they have the sustained legacy of excellence to attract the best players on their own and if that's not enough of a draw, check out the veritable arcade the school boasts in its player's lounge:
In any case, FSU has one of the toughest schedules in the nation and they also have the talent to potentially endure every team's best shot and find themselves in the thick of the title hunt come January.
---
---
---