Find out why 'Elvis Presley: The Searcher' goes beyond what you already know
Hear specials on Elvis Radio and Tom Petty Radio leading up to the film's April 14 premiere.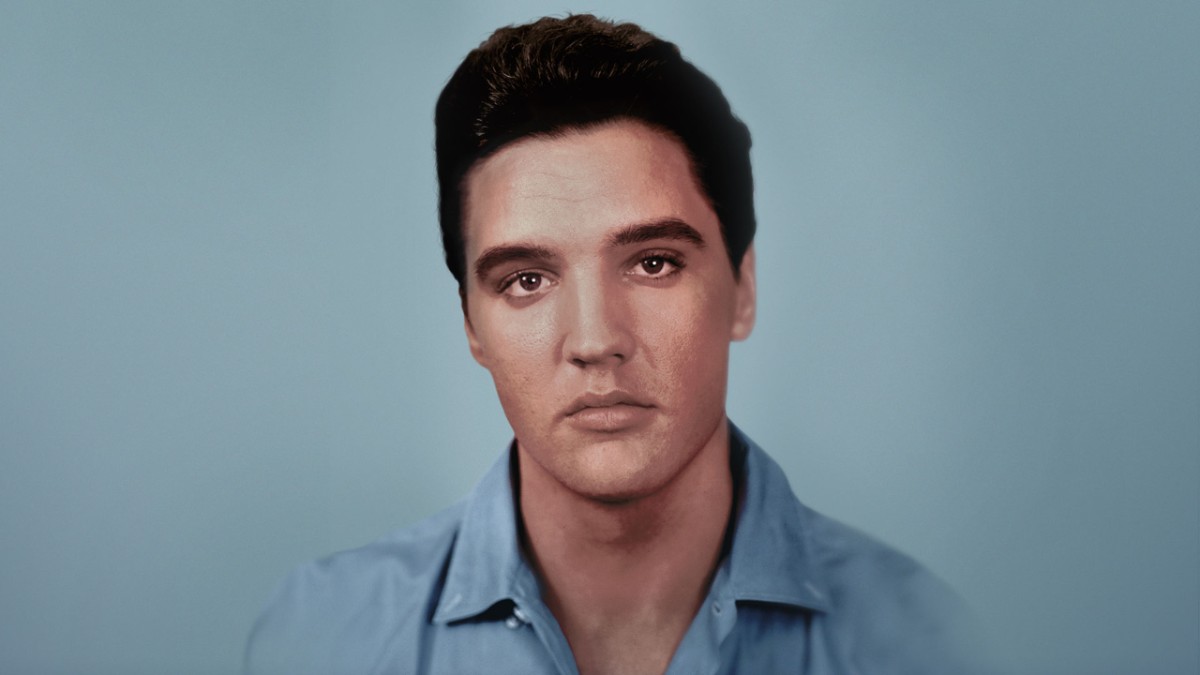 He was a boy from Tupelo, Miss. who grew up to become the biggest star in music. Along the way, Elvis Presley absorbed a staggering range of influences, creating a revolutionary sound in his lifelong search for self-expression.
Following his creative journey from childhood through the final 1976 Jungle Room recording sessions, HBO's new two-part documentary feature presentation, Elvis Presley: The Searcher, which debuts on April 14, chronicles Elvis' extraordinary career, with unprecedented access to the Presley estate and the Graceland Archives. The documentary includes stunning atmospheric shots taken inside Graceland, Elvis' iconic home, and features more than 20 new, primary source interviews with session players, producers, engineers, directors and other artists who knew him or who were profoundly influenced by him. It also features never-before-seen photos and footage from private collections worldwide, and an original score by Pearl Jam lead guitarist Mike McCready.
Among those offering insights into Elvis are: Priscilla Presley; his guitarist, long-time friend and business associate Jerry Schilling; music artists Tom Petty, Bruce Springsteen, Emmylou Harris and Robbie Robertson; guitarist Scotty Moore; childhood friend Red West; historians Bill Ferris, Bill Malone and Portia Maultsby; music executives/producers John Jackson, David Porter, Ernst Jorgensen and Bones Howe; and writers Alan Light, Preston Lauterbach, Nik Cohn and Warren Zanes.
Join Elvis Radio (Ch. 19) as we dive into the making of Elvis Presley: The Searcher with a special broadcast featuring those involved in the documentary. Plus, hear more specials on Elvis Radio and Tom Petty Radio (Ch. 31) leading up to the film's April 14 premiere on HBO.
See what we have planned starting Monday, April 9!

Monday, 4/9 at 8 am ET
Tom Petty Radio (Ch. 31) welcomes special guest DJ, Thom Zimny, director of the forthcoming HBO documentary Elvis Presley: The Searcher. The Emmy Award-winning director takes over Tom Petty's exclusive SiriusXM channel to play his favorite Heartbreakers tunes and music from the documentary. The Searcher is in part narrated by Tom Petty himself.
Rebroadcast: Monday, April 9 at 4 pm ET; Tuesday, April 10 at 10 am & 8 pm ET; Wednesday, April 11 at 10 pm ET; Thursday, April 12 at 12 pm ET; Friday, April 13 at 3 pm ET; Saturday, April 14 at 1 am & 5 pm ET.

Wednesday 4/11 at 8 pm ET
Join Priscilla Presley, Jerry Schilling, James Burton, Argo and George Klein LIVE from the grand opening of The Guest House at Graceland from October 2016. This special location broadcast shares an authentic and compelling overview of the work that Priscilla Presley has done to keep Elvis' legacy alive and growing.
Wednesday 4/11 at 11 pm ET
Elvis: Gospel Time-He Touched Me is a broadcast about all things Elvis and his love for gospel. One of the primary themes Thom Zimny resonates in Elvis Presley: The Searcher is the impact gospel music had on Elvis Presley. This classic-gospel show features insight from Joe Moscheo, bassman of The Imperials, The Jordanaires' tenor Gordon Stoker, The Searcher executive producer Jerry Schilling alongside Laura Cantrell, host of Dark Horse Radio on The Beatles Channel (Ch. 18).
Thursday 4/12 at 8 pm ET
If you missed the 40th Elvis Week this past August, don't worry. Elvis Radio Town Hall with Priscilla Presley, Jerry Schilling, Mac Davis & Peter Guralnick will be back. This hour-long LIVE special highlighted moments and some never before heard memories of the King. Hear Priscilla Presley deliver a powerful message that underscored Elvis' belief in his fellow American brothers and sisters during his recording of "If I Can Dream." Tune in to find out why this message still holds weight today.
Friday 4/13 at 8 pm ET
Elvis Presley: The Searcher, begins and ends with the Elvis '68 Comeback Special. The concert was filmed June 17, 1968 and aired for the nation to view on Dec. 3! Join Elvis Radio as we broadcast and comment on the iconic performance: Elvis Live In Concert featuring Tiger Man.
Rebroadcast: Sunday, April 15 at 12 am ET, 10 pm ET and Tuesday, April 17 6 am ET.
Saturday 4/14 at 8 am ET & 5 pm ET
Elvis Radio dives into the making and the music of Elvis Presley: The Searcher. The broadcast will feature executive producers Priscilla Presley and Jerry Schilling, director Thom Zimny, HBO's Kary Antholis, Sony Music's John Jackson and Memphis music maestro David Porter. Argo will be in attendance, giving listeners exclusive insights of the musical journey from the documentary.
Rebroadcast: Monday, April 16 at 5 am ET and Tuesday, April 17, at 12 am ET
---
---
---