Find out what iconic evangelist Billy Graham is bringing to SiriusXM listeners!
The channel launches on Monday, Nov. 6th.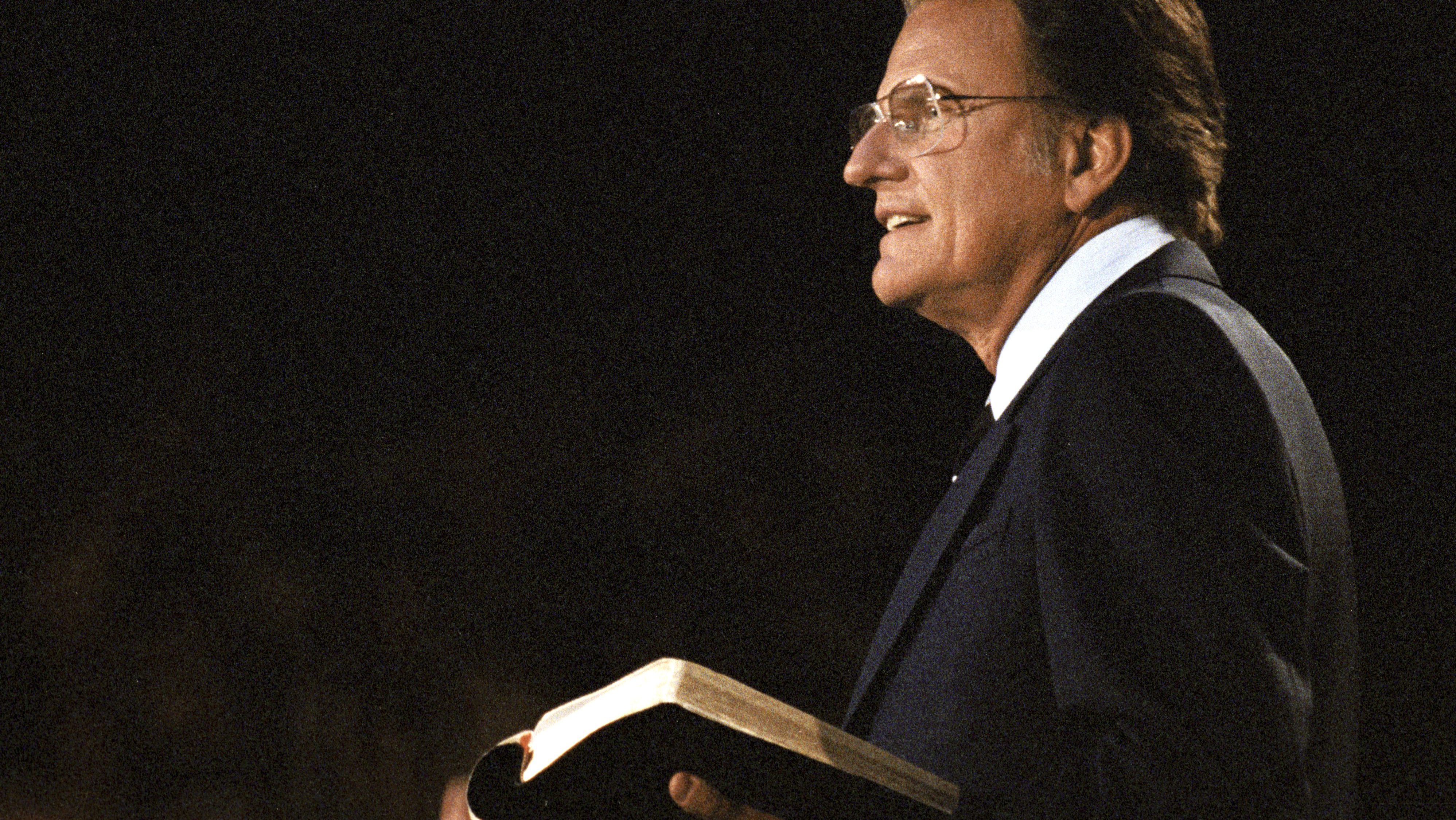 The Billy Graham Channel airs on SiriusXM Ch. 145.
It's been 99 years and counting!
In honor of Billy Graham's birthday, SiriusXM is launching a limited-run namesake channel starting Monday, Nov. 6 at 12 am ET.
The channel will air messages from the well-known evangelist's seven decades of ministry along with reflections from family and friends.
In addition to the catalog of Graham's motivational messages and sermons, "The Billy Graham Channel" will also include personal reflections on the pastor's life by family and friends including Billy Graham's son, Franklin Graham, and his daughter, Anne Graham Lotz.  The channel will also showcase remarks from Presidents Jimmy Carter, Ronald Reagan, George H.W. Bush, Bill Clinton, and George W. Bush.
Born in 1918, evangelist Billy Graham has preached the Gospel to nearly 215 million people in more than 185 countries and territories. Since the 1949 Los Angeles Crusade that vaulted Mr. Graham into the public eye, he has led hundreds of thousands to make personal decisions to live for Christ, which is the main mission of his ministry.
The Billy Graham Channel will air on SiriusXM Ch. 145 through Friday, Nov. 17 at midnight ET.
---
---
---