Festival Flashback: Relive some of our favorite moments from past music festivals
Over the years, SiriusXM has transported you to the biggest music festivals in the world, and now we're revisiting some of our favorite moments from them with you.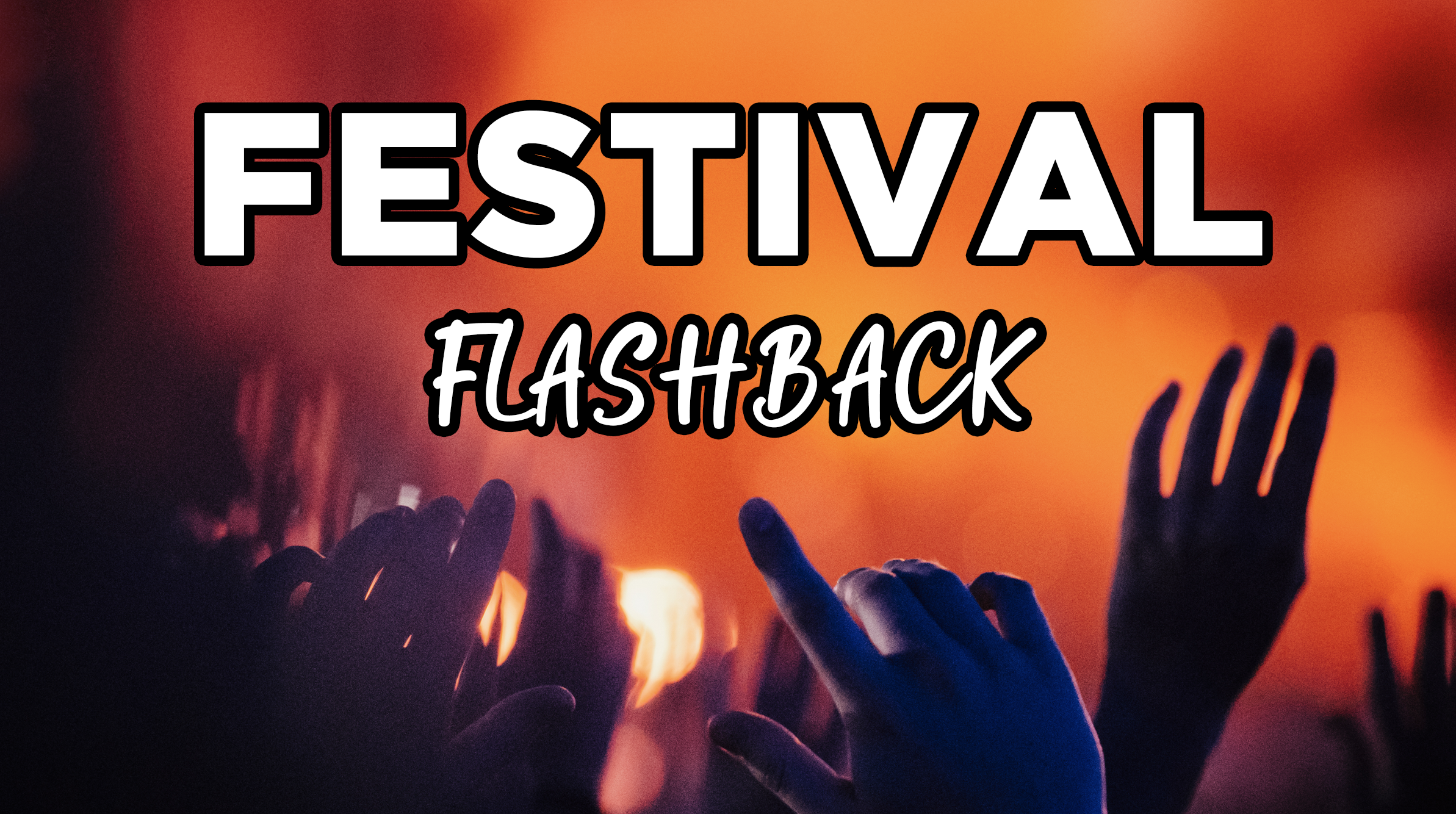 Over the years, SiriusXM has transported listeners and viewers to the biggest music festivals in the world, delivering epic live sets, exclusive interviews, and behind-the-scenes coverage with famous artists and up-and-coming talent.
We've recorded and filmed so many unforgettable festival moments — from our hosts rocking out with artists onstage to stars recounting memorable stories backstage — and now we're revisiting some of them with you. Enjoy nine of our favorite festival memories from recent years below, and click here for SiriusXM's latest festival coverage.
Bret Michaels, Storme Warren, MC & Guy Fieri at Stagecoach
Smile and sing along as you watch Bret Michaels call The Highway (Ch. 56) hosts Storme Warren and MC Callahan, as well as famed Food Network star Guy Fieri, onstage at Stagecoach 2019 to help him perform Poison's "Nothin' But A Good Time."
DJ Diesel at Lollapalooza
It's no secret that NBA legend Shaquille O'Neal raked in the big bucks as an athlete. But how much does he get paid to blast EDM under the moniker DJ Diesel? Find out during his interview with Hip-Hop Nation (Ch. 44) host Gray Rizzy at Lollapalooza 2019!
Jose Mangin, Grant Random & Ded at Epicenter
Octane (Ch. 37) hosts Jose Mangin and Grant Random are known for presenting high-energy hard rock hits from SiriusXM's studios. At Epicenter 2019, however, they took center stage in front of a sea of screaming fans and introduced heavy metal band Ded, who proceeded to rock out their song "Architect." Check out the epic performance, plus Jose's Ded freestyle, below.
Pop Smoke at Rolling Loud
Brooklyn rapper Pop Smoke left us too soon, and the hip-hop world is still mourning his loss. Thankfully, Hip-Hop Nation (Ch. 44) hosts Swaggy Sie and Torae got to sit down with him at Rolling Loud LA 2019 for a memorable backstage interview about his rise in hip-hop and his latest record (which went on to be released posthumously).
Luke Combs at Stagecoach
Luke Combs says that ice cold beer has never broken his heart and, at Stagecoach 2019, we put his claim to the test with a backstage booze-chugging challenge featuring The Highway (Ch. 56) hosts Storme Warren, Buzz Brainard, and MC Callahan.
Kygo and Jimmy Buffett at Hangout Fest
EDM superstar Kygo and music legend Jimmy Buffett — two names you probably wouldn't think to use in the same sentence. But as you'll see during their sit-down with hosts Radio Madison and Gray Rizzy on Alt Nation (Ch. 36), both artists have more in common than you might think.
Farm Aid
Every year, SiriusXM joins the non-profit Farm Aid in raising awareness for the nation's farmers, and airs the annual Farm Aid Festival on Willie's Roadhouse (Ch. 59). At Farm Aid 2019, Farm Aid board members Willie Nelson, John Mellencamp, Neil Young, and Dave Matthews came together with more of the biggest musicians in the world to not only perform, but to also provide powerful messages on the importance of supporting farmers.
Lil' Kim at Essence Fest
Flash back to the time GRAMMY-award winner Lil' Kim sat down with Heart & Soul (Ch. 48) hosts Cayman Kelly and Michel Wright to chat about her long-awaited return to music, as well as her reality TV show, Girls Cruise.
Taylor Hawkins (Foo Fighters) at BottleRock
BottleRock 2019 included myriad memorable performances, but one of our favorite memories from it was when Foo Fighters drummer Taylor Hawkins joined Alt Nation (Ch. 36) host Jeff Regan to reflect on songs that no one should cover (ever) and share some "teachable moments."
---
---
---