10 female DJs who should be on your radar
Celebrate the diverse women making names for themselves across EDM, from Alison Wonderland to Coco and Breezy.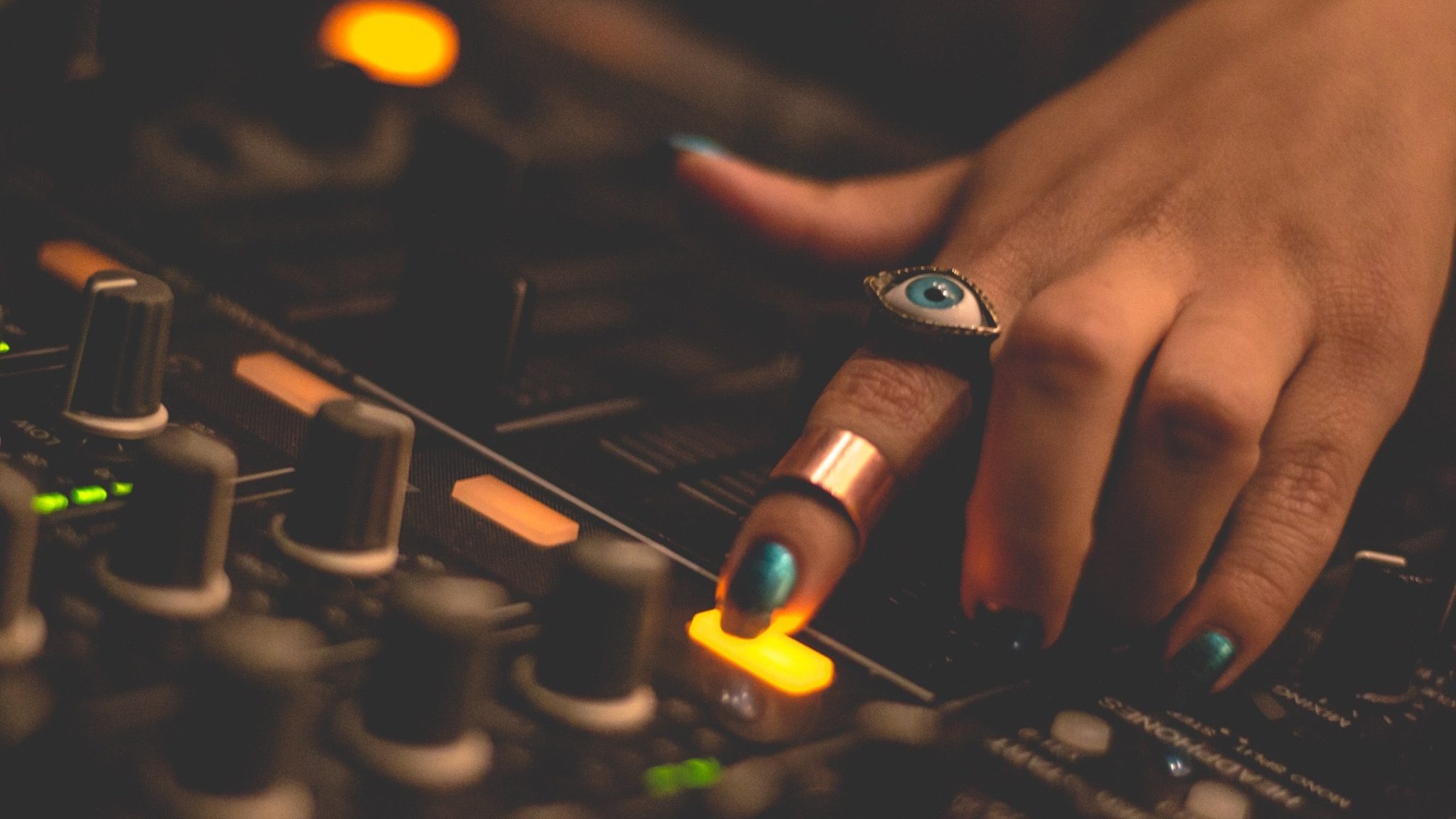 Like countless genres, electronic music has long been considered a boys' club with the majority of the most well-known names and most coveted festival lineup spots belonging to men. However, also like countless genres, there are many women making waves in the scene. In honor of Women's History Month, expand your EDM listening repertoire with 10 female DJs you should add to your regular rotation — and hear many more on BPM (Ch. 51).
Alison Wonderland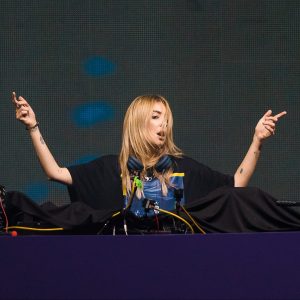 Alison Wonderland is no rookie in the genre — in fact, the Australian-born producer, DJ and singer has been in the game for nearly 10 years and has received accolades such as being the highest-billed female DJ in Coachella history in 2018, earning No. 1 spots on the Billboard US Dance charts for both of her studio albums, and working with artists like the Flaming Lips' Wayne Coyne, Trippie Redd, Dillon Francis and more. Her new album, Loner, is set for release on May 6 and has been preceded by the singles "Bad Things," "Fuck U Love U," "Fear of Dying" and "New Day."
Song to check out: "New Rules (Alison Wonderland Remix)"
---
J. Worra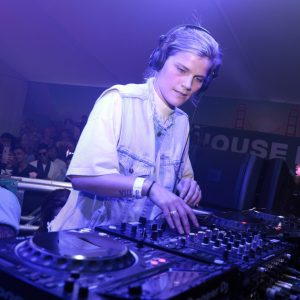 Hailing from Chicago and now residing in Los Angeles, J. Worra has a knack for blending classic house with new school tech that's made her a go-to for official remixes for heavy-hitting DJs like GRiZ, Gryffin, Gorgon City, Aluna, Kaskade and deadmau5. As a rising force in the underground scene, she was named 2019's Breakthrough Music Producer of the Year by DJ Mag. Just last week, she released "Lose My Mind (feat. Taylor Moody)," which she played at Beyond Wonderland in San Bernardino, CA, the very next day.
Song to check out: "Lose My Mind (feat. Taylor Moody)"
---
LP Giobbi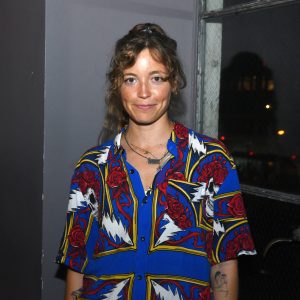 LP Giobbi's impact extends far beyond just her musical prowess — the producer, DJ, pianist, entrepreneur and activist also co-founded Femme House, an non-profit organization working to make music more equitable for women and gender-expansive individuals through offering courses, production bootcamps, speaker events and a bi-yearly scholarship program for BIPOC artists. She also curates a weekly show, LP Giobbi presents FEMME HOUSE, on Diplo's Revolution (Ch. 52) where she interviews and highlights women in the industry while introducing hours of music by female DJs from around the world.
Song to check out: "Togetherness (feat. hermixalot)"
---
UNIIQU3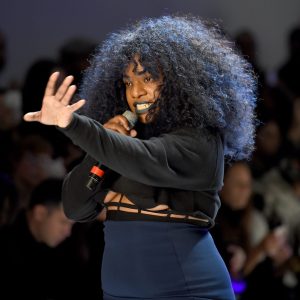 Despite changing music trends and a pandemic that kept most off the dance floor for months, Jersey club isn't dead, and UNIIQU3 is one of the key players keeping it alive. The self-proclaimed Club Queen from Newark, NJ (where the genre was born), got her start as a vocalist before making the switch to production and has since thrown some of the most electrifying parties and DIY events in the East Coast club scene. UNIIQU3 also serves as a beacon for other female artists of color in a genre where their talent is often eclipsed and Black creations are appropriated without credit.
Song to check out: "U Nasty"
---
DJ_Dave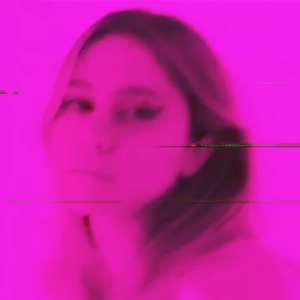 Not only do women code, but they can use said coding to do some pretty impressive things and reinvent the understanding of "women in STEM" as we know it. Case in point being DJ_Dave, a New York City nu-wave synth-pop artist who produces, performs and releases songs meticulously livecoded and recorded in a process never before used in this context. She also samples and remixes tracks by femme artists to create a musically appealing and innovative feedback loop of female energy and artistry.
Song to check out: "Dealer's Gone (DJ_Dave Remix)"
---
Charly Jordan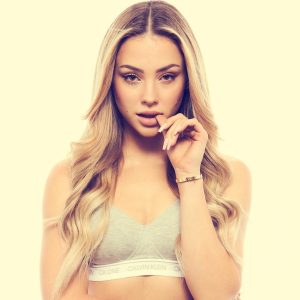 Vegas native Charly Jordan may have only released her first single, "Blackstrap Molasses" two years ago, but she continues to grow into a powerhouse of an artist and producer when she's not busy flourishing as a model and creative director. At only 22 years old, her worldly travels have shaped her music style with compliments to a friend who taught her how to DJ at 17.
Song to check out: "Innerbloom"
---
JVNA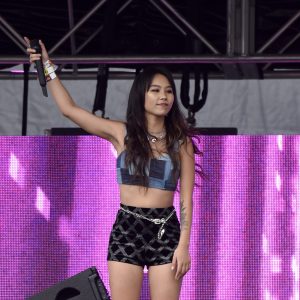 Since childhood, JVNA has had a knack for music, including studying classical piano at 6 and attending college at the San Francisco Conservatory of Music. Her music blends electro-pop with melodic bass and emotional lyrics, as seen with 2018's "I'm With You" (which she also self-directed the music video for) inspired by her father's death and "Catch Me" about taking risks for love. JVNA released her debut album, Hope in Chaos, in 2021 and its follow-up remix album earlier this month.
Song to check out: "At Least It Was Fun"
---
Anabel Englund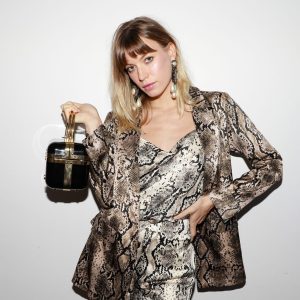 At just 20 years old, Anabel Englund had her song "Electricity" with MK added to BBC Radio 1's Essential Mix playlist. Now at 29, she has since released one studio album, an EP and 12 singles, plus appeared on tracks with Oliver Heldens, Amtrac, Dirty South and multiple more with MK. Her credentials include singing in a church youth group as a teen, creating theme songs for the ABC Family network and performing piano ballads both solo and as part of a duo, Suburban Nightlife, prior to her first foray into house music. She has also created and curated a live network of electronic shows called Gari Safari.
Song to check out: "Deja Vu" (with Oliver Heldens)
---
Coco & Breezy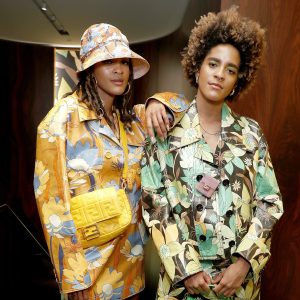 Producers and DJs Coco & Breezy are a full package of style, artistry and culture. The pair of twins come with an impressive background as tour dancers for Prince, which largely influenced their music taste and passion for dance culture. The duo has spent their career since defining and redefining what it means to make dance music and be accomplished Afro-Latina women in the genre while pushing boundaries and still paying respect to the classics.
Song to check out: "Lemme See" (with Ye Ali)
---
Whipped Cream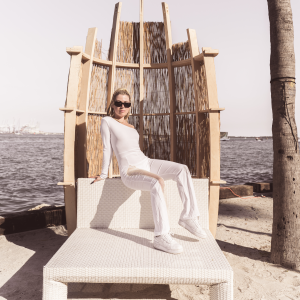 Caroline Cecil, also known as Whipped Cream, has been making music that transcends boundaries since 2014 after being inspired by a performance from Active Child at Sasquatch Music Festival two years prior. She's released tracks on Skrillex's Nest HQ platform, Diplo's Mad Decent label, Big Beat Records and more. "So Thick," her collaboration with Baby Goth, also appeared on the soundtrack for Birds of Prey, which was written and directed by women and garnered praise for its nuanced portrayal of a formidable female character.
Song to check out: "I Do the Most" (with Lil Keed)

---
---
---