Jokes to make you feel better about your crummy love life
You know you're not the Valentine's Day type when your, "No, you're schmoopy!" married friends think you're the pathetic one while they enjoy two large sodas and a CRAVE CASE® at White Castle this Sunday. No, you look at Valentine's Day the same … Continued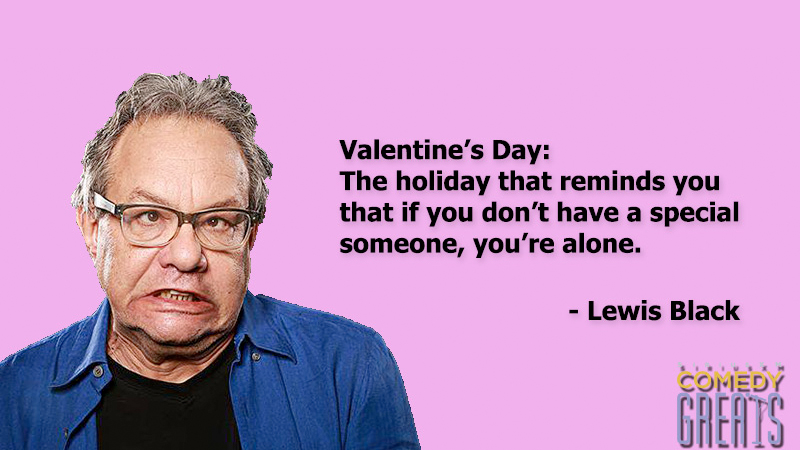 You know you're not the Valentine's Day type when your, "No, you're schmoopy!" married friends think you're the pathetic one while they enjoy two large sodas and a CRAVE CASE® at White Castle this Sunday.
No, you look at Valentine's Day the same way someone like Iliza Shlesinger looks at the Hallmark holiday, who once described her V-Day as follows:
"Leave the steak and the Cronut at the door and back away. Also can you grab me some toilet paper?"
To help relieve the pain that comes with being the one person who is somehow immune to Cupid's arrow, here's a six-pack of jokes from comedians who don't think you should take February 14th all that seriously.
You can hear all these comedians on SiriusXM Comedy Greats or Raw Dog Comedy.
For a free 30-day trial, visit siriusxm.com/freetrial.
---
---
---