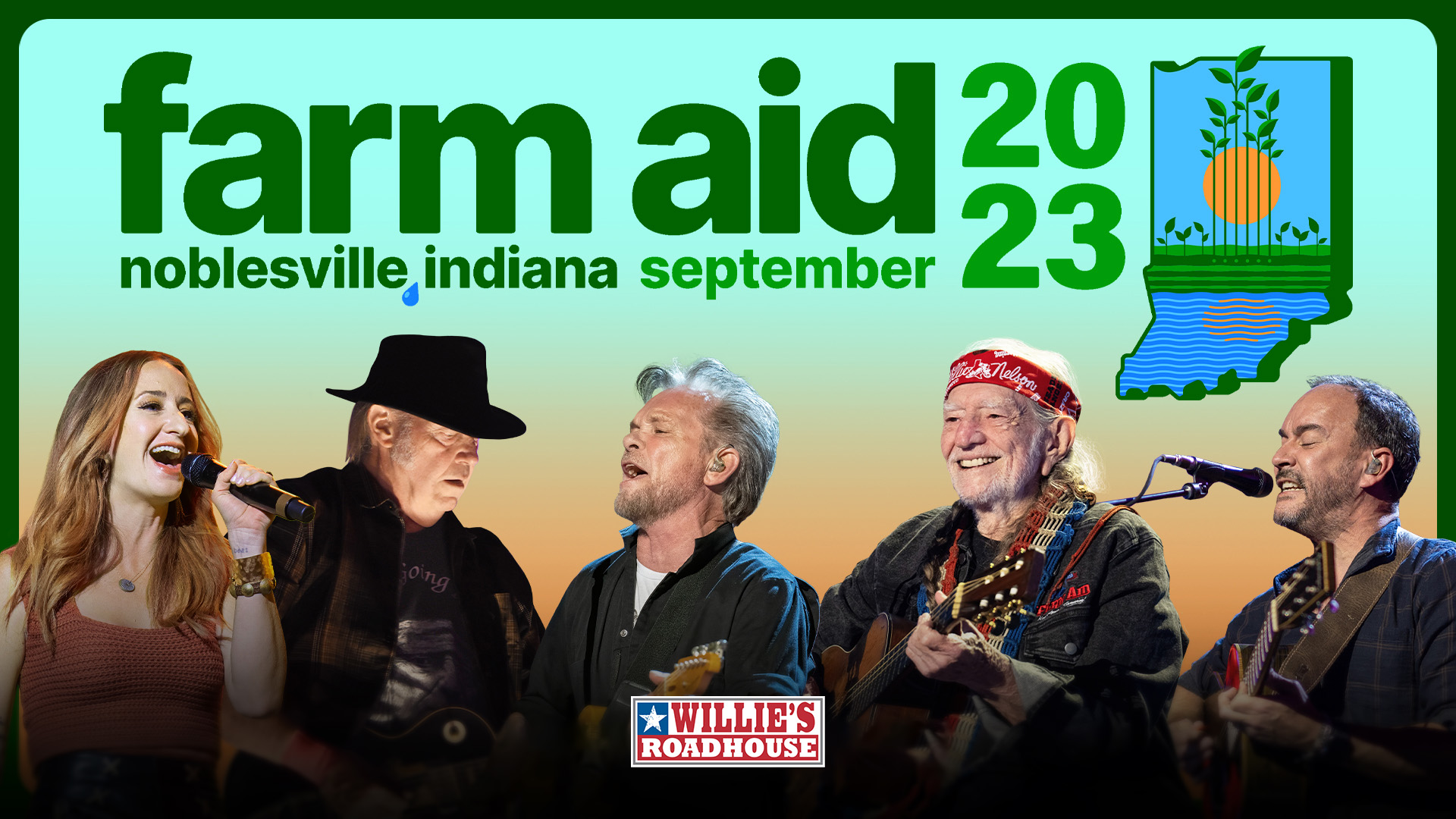 This year's Farm Aid festival took place on September 23 at Ruoff Music Center in Noblesville, returning for the third time to the state of Indiana. In celebration of the farmers who help put food on our tables, SiriusXM is replaying full sets from the festival over Thanksgiving weekend at Willie's Roadhouse (Ch. 61), hosted by Willie Nelson's daughter, Paula Nelson.

Broadcast Schedule
November 23 from 12–8pm ET
November 26 4pm–midnight ET
What You'll Hear
The rebroadcast of the annual music and food festival features performances by Farm Aid board members Willie Nelson & Family, Neil Young, John Mellencamp, Dave Matthews (with Tim Reynolds), and Margo Price, as well as Bobby Weir & Wolf Bros featuring The Wolfpack, Nathaniel Rateliff & The Night Sweats, Lukas Nelson, Allison Russell, The String Cheese Incident, and Particle Kid. Surprise guest Sturgill Simpson also sat in on sets with Bobby Weir & Wolf Bros and Margo Price.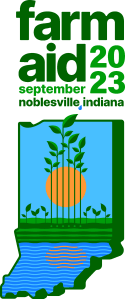 About Farm Aid
Farm Aid is a full day of music, family farmers, HOMEGROWN food and agrarian experiences.
"Family farmers have the solutions to some of our toughest challenges," said Willie. "As we face a changing climate, farmers in Indiana, across the Midwest and all over the country are farming in ways that create more resilient farms to build healthy soils and protect our water."
Farm Aid's mission is to build a vibrant, family farm-centered system of agriculture in America. Farm Aid artists and board members Willie Nelson, Neil Young, John Mellencamp, Dave Matthews, and Margo Price host an annual festival to raise funds to support Farm Aid's work with family farmers and to inspire people to choose family farm food.
For more than 35 years, Farm Aid, with the support of the artists who contribute their performances each year, has raised more than $78 million to support programs that help farmers thrive, expand the reach of the Good Food Movement, take action to change the dominant system of industrial agriculture and promote food from family farms.
---
---
---