Family, friends & Rock on the Range festival pay tribute to Chris Cornell
Rock on the Range honored Chris Cornell with an emotional, musically-fueled tribute during what would have been his headlining set Friday night.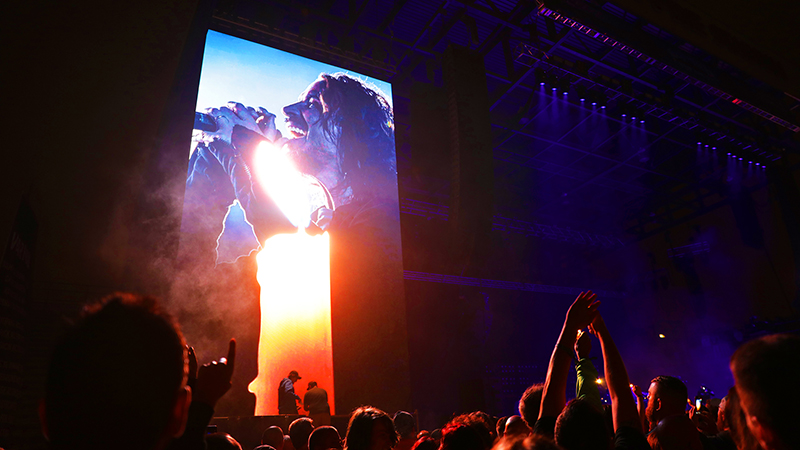 The outpouring of tributes and remembrances continue for Soundgarden frontman Chris Cornell as family, friends, fellow artists and fans try to cope with the loss of the legendary rocker.
The 52-year-old musician's tragic death left especially heavy hearts at the Rock on the Range music festival in Columbus, Ohio where Soundgarden was scheduled to headline the first night of the festival — two days after Cornell died. But instead, the festival paid tribute to Cornell with an emotional, musically-fueled memorial during what would have been his headlining set.
The heart-wrenching tribute included Live covering Audioslave's I Am The Highway, Stone Sour/Slipknot's Corey Taylor covering Pink Floyd's Wish You Were Here and Temple of the Dog's Hunger Strike as well as a video screening of Cornell playing John Lennon's Imagine.
"Chris' impact can never probably ever be encapsulated and spoken about enough," Taylor told SiriusXM host Jose Mangin at the festival the day after Stone Sour's impromptu tribute to Cornell. "So us playing 'Outshined' and playing it with heart, and not just because we wanted to but because we needed to. It came off really well, and the audience loved it."
While the weekend was definitely a tribute to Cornell, it was also a weekend of rock with Metallica, Korn and so many more bands! Check out photos and our backstage interviews with the bands! Catch festival highlights all month on Octane (Ch. 37).
---
---
---