Fall TV: Mandy Moore, Chris Harrison + more stars stop by The Morning MashUp
What's the one thing the Morning Mash Up crew loves more than music? (Okay … almost as much.) Talking all things TV — and with the fall season in full swing, some small-screen stars stopped by the SiriusXM studios to plug … Continued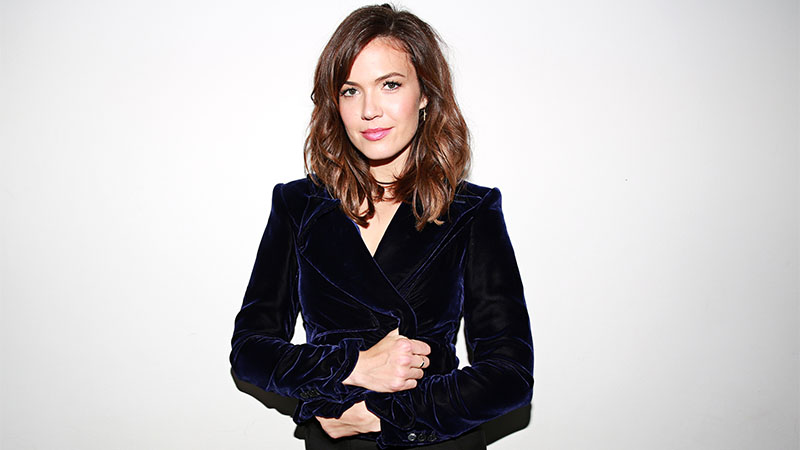 What's the one thing the Morning Mash Up crew loves more than music? (Okay … almost as much.)
Talking all things TV — and with the fall season in full swing, some small-screen stars stopped by the SiriusXM studios to plug their shows.
Hear highlights from the interviews below, and listen to the Mash Up weekdays from 6 a.m. to 12 p.m. ET on SiriusXM Hits 1 (Ch. 2).
Hilary Duff on Younger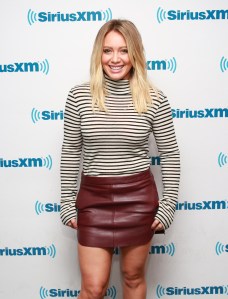 Duff promoted season 3 of her TV Land show by doing a speed-dating trial with Ryan and guessing which of two celebs, like Ryan Gosling and Ryan Reynolds, is the younger (Get it?!). Listen below.
Scott Bakula on NCIS: New Orleans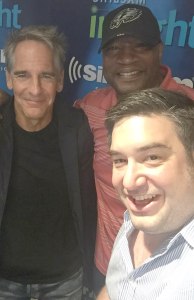 "We saved the city from being blown up, but we made some mistakes, and the FBI's come down to investigate us and potentially change our office because we're too small and inefficient in their opinion — in D.C. suits' opinion, he said of the police procedural's third season. "So we've got a lot of tension and stories around that."
Jordana Brewster on Lethal Weapon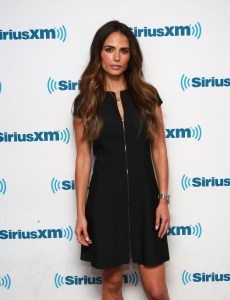 Brewster raved about Damon Wayans, her costar on Fox's reboot of the action flicks: "It's very hard to keep a straight face when you're working with him."
Mandy Moore on This Is Us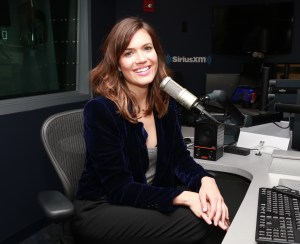 Will we need to stock up on tissues for each week's episode of NBC's time-jumping tearjerker about family?
"You might," Moore said. "It's good, though. Don't you like crying? Tapping into that?"
Clark Gregg on Marvel's Agents of SHIELD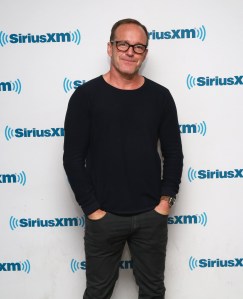 "I think the Marvel Universe, they're all kind of building these different worlds," he said of the possibility he'd appear in another of the comic franchise's films. "The Netflix world, our show on network and the different versions of the movie world from Civil War to Guardians — I think at some point these things will start to cross over, but when it really works for the story, not just, 'Oh dude, there was Daredevil and Rocket Raccoon together!'"
Pooch Hall on Ray Donovan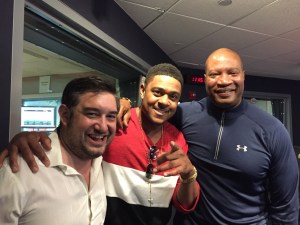 Hall, who plays Daryll on Showtime's drama, confirmed his first name is real: "I've been Pooch since I was in my mama's pooch," he joked.
Chris Harrison on Who Wants to Be a Millionaire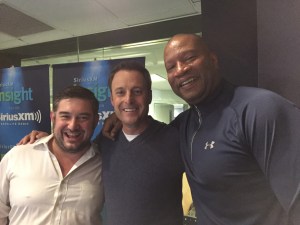 He's the president of Bachelor Nation, but Harrison stopped by to promote his other hosting gig: the trivia game show. And instead of phoning a friend, he gave a shout-out to two of Mash Up's biggest fans: his kids.
For a free 30-day trial, check out http://www.siriusxm.com/freetrial/blog. 
---
---
---