Explore a '90s boy-band mystery in an all-new podcast diving deep into pop culture fame
Revisit the '90s and the would-be stars left behind with Dave Holmes' new podcast investigating the fate of R&B boy band Sudden Impact.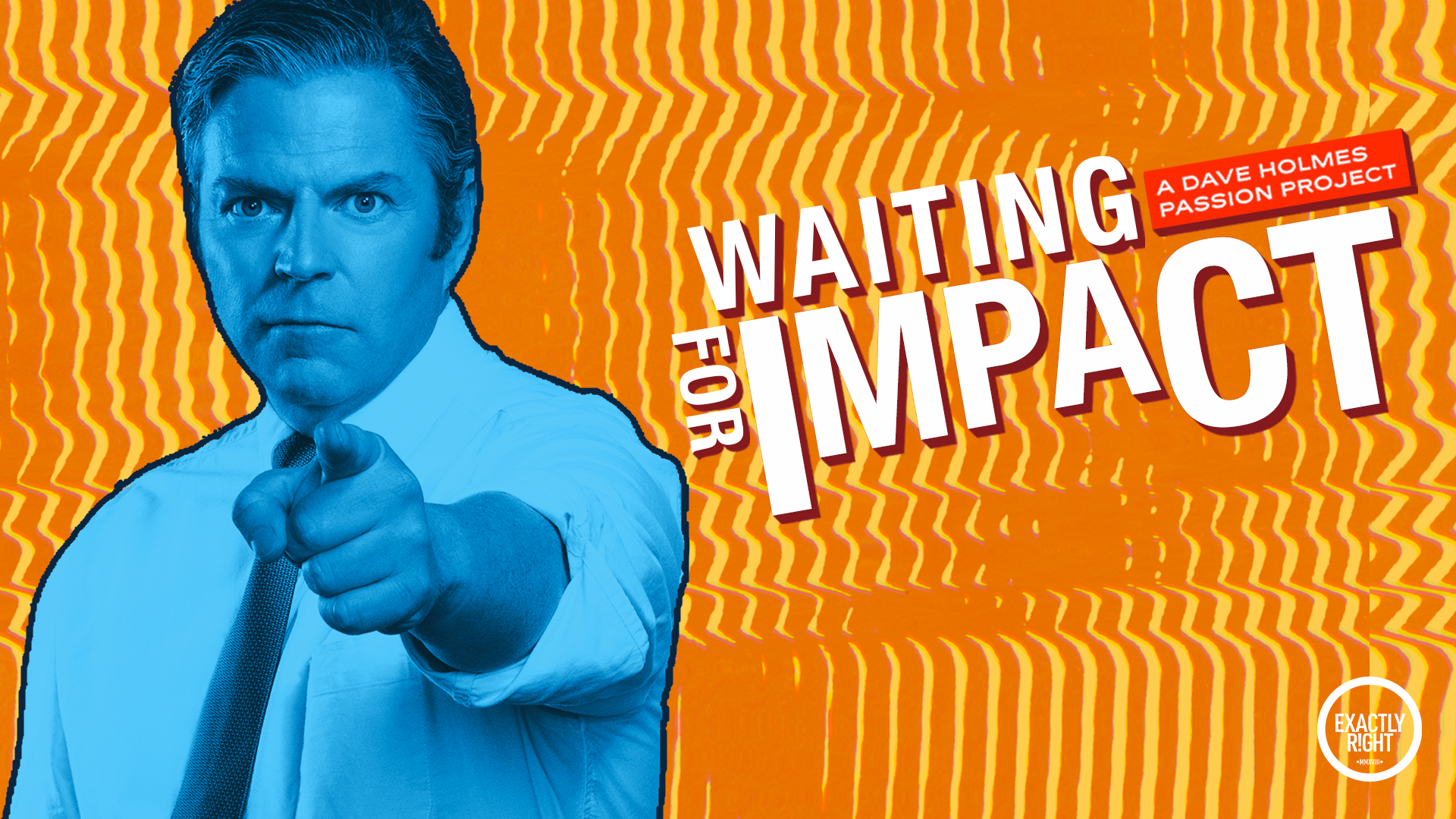 Do you obsess over little-known pop-culture facts everyone else seems to have forgotten? Are you hooked on '90s nostalgia? If so, Dave Holmes has a new podcast just for you. Holmes, a former MTV VJ and professional pop-culture fanatic, is obsessed with the mystery of what happened to Sudden Impact, the R&B boy band whose arrival was announced in Boyz II Men's "MotownPhilly" video. His new podcast, Waiting for Impact: A Dave Holmes Passion Project, arrives on October 12 to examine what happens when you make a big debut, and then … nothing happens. Catch new episodes every Tuesday.

Hosted by Dave Holmes and presented by Exactly Right — the network created by Karen Kilgariff and Georgia Hardstark of My Favorite Murder — Waiting for Impact is a deep dive into a disappearance that has haunted pop-culture die-hards since 1991.
"I've been thinking about Sudden Impact for 30 years …. I always wanted to know what happened. So I decided to find out," Dave Holmes explained.
Dave is determined to track down Sudden Impact and uncover what really happened, and along the way he talks to his friends in the entertainment world — comedians, actors, writers — about the twists and turns that led them from where they were in 1991 to where they are in 2021.
Waiting for Impact is a podcast about big swings, about high hopes, about what happens when your best laid plans go sideways. It's about the '90s, and what we left there. Follow @ExactlyRight on Instagram, Twitter and @ExactlyRightMedia on Facebook for more updates on the show.
---
---