EXCLUSIVE: Ricky Gervais reveals Netflix is releasing movie about his Office character David Brent
Ricky Gervais is heading back to The Office. The actor will star in a Netflix movie about his character David Brent in the hit U.K. comedy, which aired from 2001-03 and inspired a long-running U.S. version, he announced Tuesday exclusively on Opie … Continued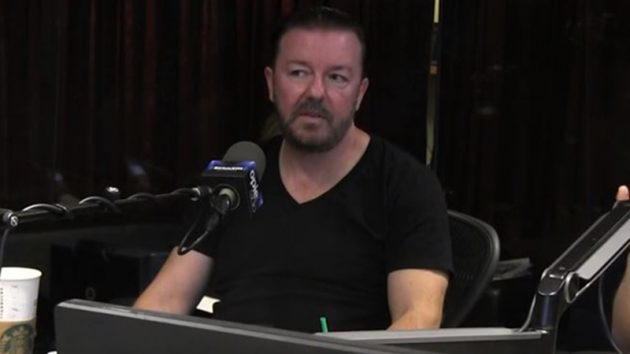 Ricky Gervais is heading back to The Office.
The actor will star in a Netflix movie about his character David Brent in the hit U.K. comedy, which aired from 2001-03 and inspired a long-running U.S. version, he announced Tuesday exclusively on Opie Radio.
"This is exciting news and this is top secret, so I'm going to say it now. Netflix has bought out the rest of the world again," said Gervais, 54. "Which is great for me, because I'd rather 20 million people see it than half a million people see it cinemas, do you know what I mean? Because I want to do tours off the back of it. So for me, it's great."
The mockumentary David Brent: Life on the Road will follow the narcissistic manager of a paper company as he tries to make it as a rock star.
Hear Opie Radio on SiriusXM Ch. 103.
For a free 30-day trial, check out http://www.siriusxm.com/freeTrial.
---
---
---