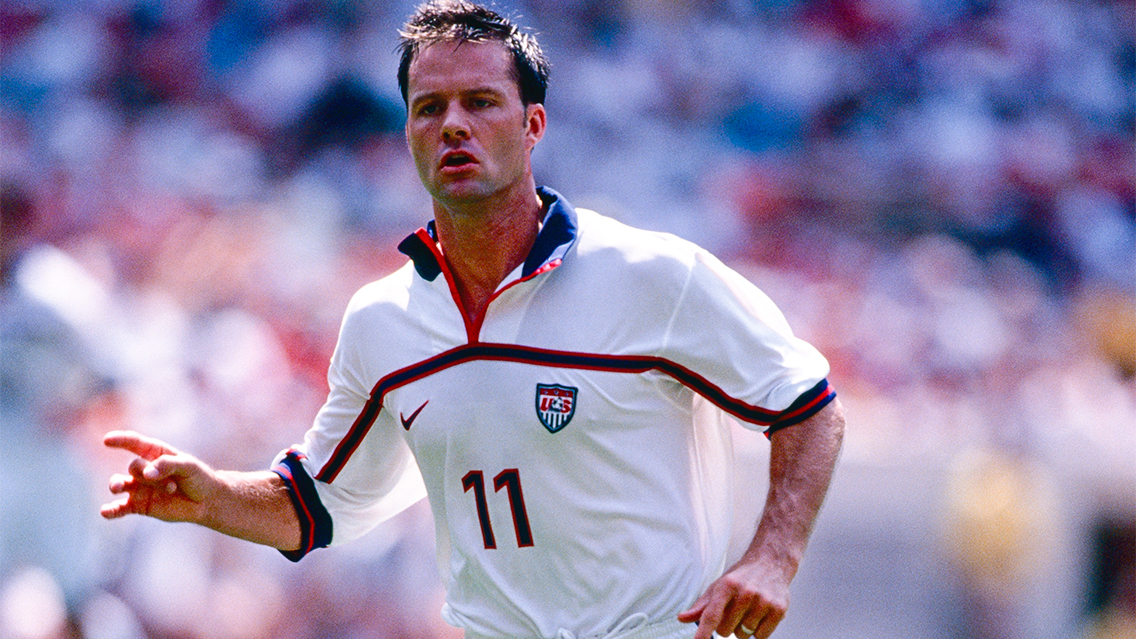 Eric Wynalda, the National Soccer Hall of Famer and one of the game's groundbreaking American stars, is joining fellow Hall of Famer and teammate at the 1990 and 1994 World Cups Tony Meola to host the popular SiriusXM FC (Ch. 157) afternoon show Counter Attack.

Wynalda, who previously hosted Wynalda Talks Football on SiriusXM (2015-17), will make his Counter Attack debut today, September 22 at 5pm ET/2pm PT. Counter Attack airs weekdays on SiriusXM FC, SiriusXM's dedicated soccer channel, and covers the latest news, events and results in the game both domestic and abroad.
---
Related: Hear Live NWSL Playoffs Action on SiriusXM FC
---
Meola has hosted Counter Attack with Brian Dunseth, the former United States Olympian and veteran Major League Soccer player, since 2017. Dunseth can now be heard Fridays on SiriusXM FC's Grumpy Pundits (9am ET) and continues to host SiriusXM's Week in the Tackle podcast.
SiriusXM FC (channel 157) is available to subscribers nationwide in their car and on the SXM App. The SXM App is available to subscribers on mobile devices and a wide variety of connected platforms in the home including smart speakers, smart TVs and streaming media players. Streaming access is included with all of SiriusXM's audio trials and most popular plans.
For more information on SiriusXM FC, visit SiriusXM.com/FConSXM and follow the channel on Twitter and Instagram.
---
---
---