Eric and Ivanka advocate for a Trump presidency: There's no one tougher
As the 2016 presidential race heats up, candidates are hard at work to earn nominees from their respective party. Republican candidate Donald Trump received some help on behalf of his children Eric and Ivanka, who joined Breitbart News Daily to … Continued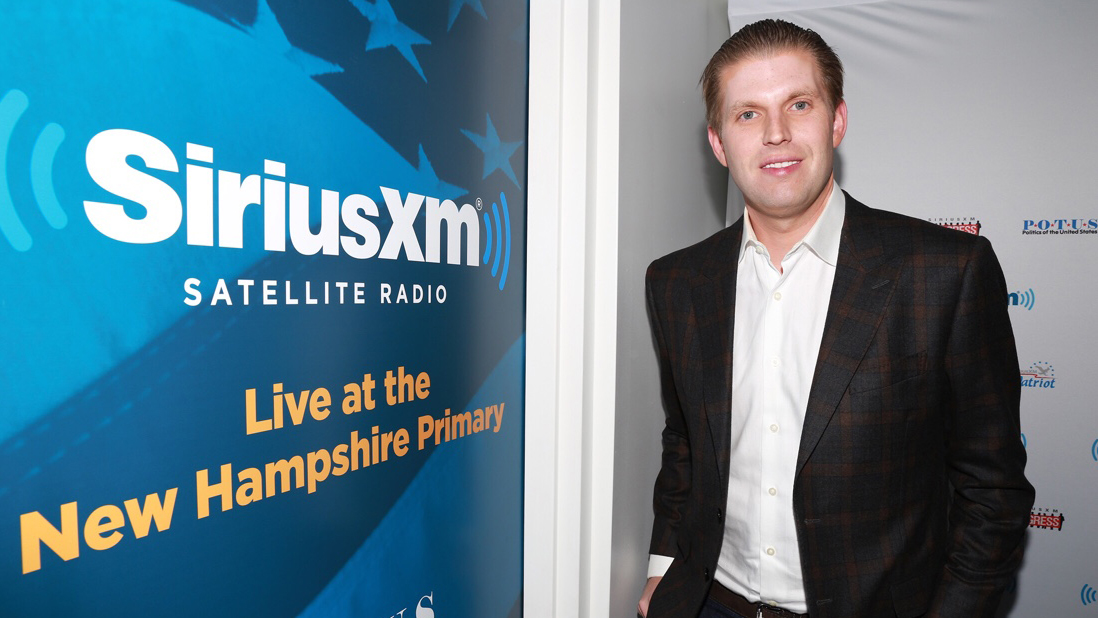 As the 2016 presidential race heats up, candidates are hard at work to earn nominees from their respective party. Republican candidate Donald Trump received some help on behalf of his children Eric and Ivanka, who joined Breitbart News Daily to make their case for a Trump presidency.
"There's no one in the world that's tougher, and I mean that sincerely," Eric Trump said. "There's no one that you'd rather have in a fight with you than Trump. He's got an amazing backbone, and beyond that he's a great guy. He loves this country and he's got a heart of gold."
Eric also discussed how difficult it is for the family to hear some of the things people have said about Donald Trump.
"They're going after somebody you care about immensely, but you also have to realize that's the structure, that's U.S. politics, that's probably politics in general," he said. "You have to have a very thick skin. If you don't have a thick skin you shouldn't be running for Commander-in-Chief of the United States, it's just that simple."
Ivanka said her father is throwing his hat into the political arena for the right reasons.
"My father has an amazing life and he's built an incredible company," she said. "He's doing this for the reasons he's already articulated, he can't stand back and watch what's happening to this country anymore. He's been saying this for a long time, he's been seeing it happen. So what he's doing is incredibly difficult, is incredibly selfless. It takes a lot to want to enter this arena."
Ivanka also stated she believes that her father's business experience makes him the perfect candidate.
"[America] wants confidence, they don't want somebody who's slick-tongued and says all the right things and then gets to Washington and does absolutely nothing," she said. "My father's life has been about execution. He wouldn't be the man he is if it wasn't for execution."
Listen to the full interview below.
For a free 30-day trial, check out siriusxm.com/freetrial
---
---
---