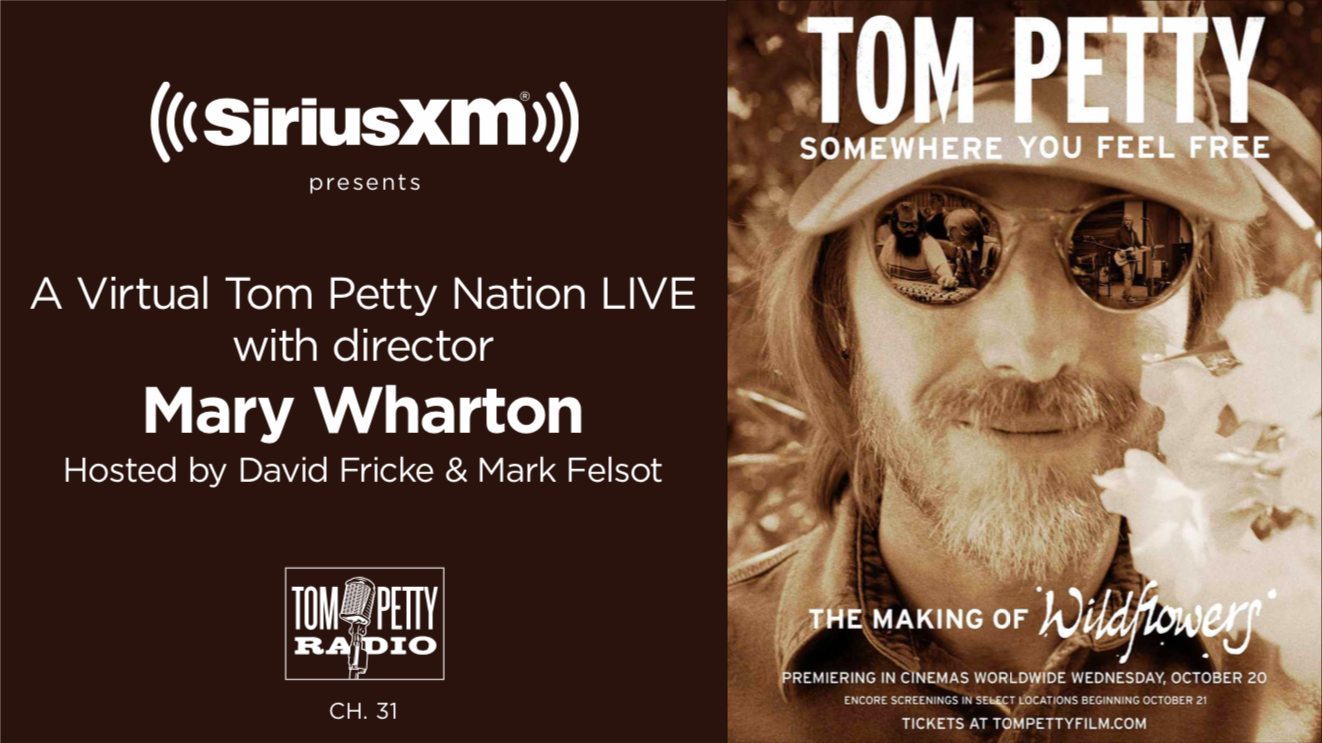 In honor of the forthcoming Tom Petty documentary, Somewhere You Feel Free, enjoy something bright and new — a special virtual Tom Petty Nation LIVE event! Enter below for your chance to attend the conversation with director Mary Wharton, hosted by David Fricke and Mark Felsot on October 25.
HOW TO GET YOUR CHANCE
EMAIL rsvp@siriusxm.com
INCLUDE "Tom Petty Nation" in the subject line and your full name, valid email, and cell phone number in the body of the email
All requests must be received by 8pm ET on October 23. Thirty (30) eligible responders will have their chance to be a part of this virtual event on October 25, 2021. Must be a U.S resident least 18 years of age to participate. Incomplete responses are ineligible to be selected. Limit one participant per household. Only winners will be notified via email.
During the virtual event, Somewhere You Feel Free director Mary Wharton will virtually sit down with Fricke and Felsot to discuss her critically acclaimed documentary, a film that goes behind the scenes during the making of Tom Petty's solo masterpiece Wildflowers. Subscribers chosen to attend will also have the opportunity to ask questions. The Virtual Tom Petty Nation LIVE will also air on Tom Petty Radio (Ch. 31) at a later date.

See more specials celebrating Wildflowers, Somewhere You Feel Free, and Tom Petty's birthday here.
---
---
---