Emmys fashion: Find out who ruled the red carpet on Wake Up with Taylor
Taylor Strecker and Robert Verdi picked Sarah Paulson as best dressed at the Emmy Awards.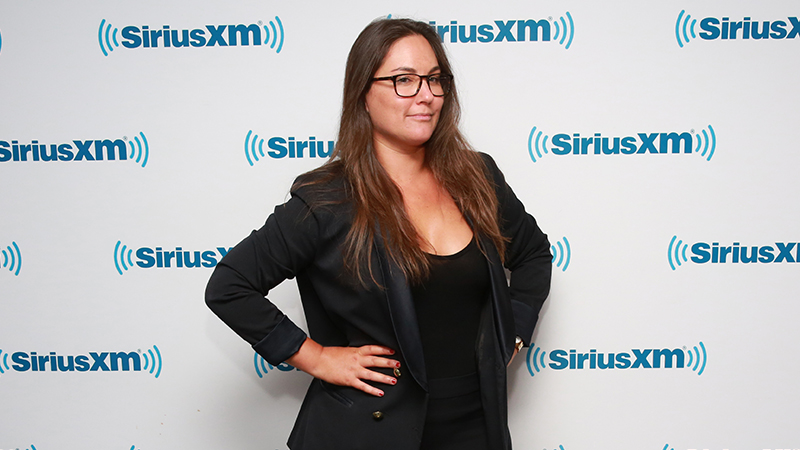 We woke up with fashion on our brains after watching the 2016 Primetime Emmy Awards — so we turned to stylist Robert Verdi for his hilarious thoughts on the best and worst red-carpet looks.
Here are his and Wake Up with Taylor host Taylor Strecker's thoughts on Sunday night's gowns, and watch the Facebook Live video below for more. (Plus Monday's guest-host, comedian Leah Bonnema, trying to keep the critiques positive.) Come for the hilarious commentary, stay for Verdi twerking in the studio.
Sarah Paulson 
Both Strecker and Verdi picked the People v. OJ Simpson: American Crime Story star — and Emmy winner! — as best dressed for the night. "Knocked it out of the park," Verdi said.
Kerry Washington
No Scandal here: The expectant actress earned a unanimous vote on the best-dressed list. "She looked amazing. Pop that belly all over the red carpet," Verdi joked.
Sarah Hyland
The Modern Family star proved more divisive. "I love when people do the unexpected on the red carpet, and I feel like she was doing just that with the pants and what is that, a peplum shirt dress?" Strecker said. "See, first my instinct was, 'Ooh I love — no I don't.' That's an example to me of too much going on and not well-designed," Verdi countered. "It looks like a very glamorous dust mop."
Heidi Klum
Bonnema deemed the supermodel's sleek silver gown "simple and classy," but her colleagues didn't think she could, as Project Runway's Tim Gunn would say, make it work. "She's doing too much," Strecker said. She's got a cut-out, so that right there is a look. Then she's got one arm long, one arm not. That's a look. Then she had a super-high slit and then just like the bedazzlement. It was like four looks in one. It's like pick. Pick one and go with it." Added Verdi: "It kind of looked like she was in a really bad accident, and it was a very glamorous band-aid."
Wake Up with Taylor airs weekdays from 7-10 a.m. ET on SiriusXM Stars (Ch. 109).
For a free 30-day trial, check out http://www.siriusxm.com/freetrial/blog. 
---
---