Elvis Radio presents Elvis' Birthday Celebration 2016 LIVE from Graceland
Friday, January 8 marks Elvis Presley's birthday! SiriusXM is celebrating with a party at Graceland in Memphis, but if you can't join in person, you're invited to partake in the festivities with Elvis Radio LIVE from Graceland on Ch. 19, … Continued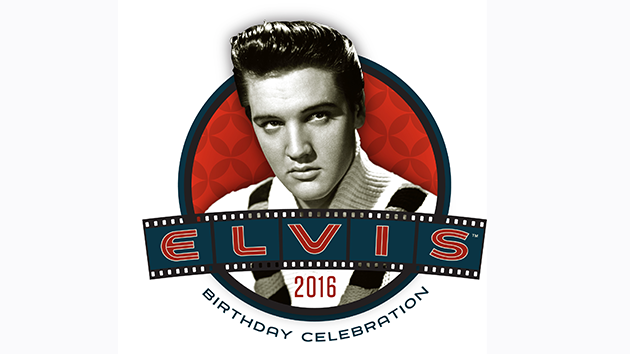 Friday, January 8 marks Elvis Presley's birthday! SiriusXM is celebrating with a party at Graceland in Memphis, but if you can't join in person, you're invited to partake in the festivities with Elvis Radio LIVE from Graceland on Ch. 19, including the Elvis Presley Birthday Proclamation Ceremony at 10:30 a.m. ET, which features the annual birthday cake cutting.
You'll be in the thick of all the exciting activity for the King of Rock and Roll's birthday with daily coverage, live reports, guest DJ shows, and birthday-themed music specials from our Elvis Radio archives as we celebrate with Elvis fans from around the world who travel to Graceland in January to celebrate the King's birthday.
Throughout 2016, Elvis Radio will also provide extensive programs focusing on the 60th Anniversary of Elvis' breakout year in music, film and television. In January 1956, Elvis' first gold record, Heartbreak Hotel, was released and by April had sold one million copies. He ended the year with two million-selling albums. That same year he made his national television debut on The Dorsey Brothers' Stage Show on CBS and went on to appear on network television 11 times in 1956, including his legendary performances on The Ed Sullivan Show. He also starred in his first movie, Love Me Tender, and signed a seven-year film contract with Paramount Pictures.
Elvis Radio will also provide an insider's behind-the-scenes perspective into the fourth Graceland-Authenticated "The Auction at Graceland." On Thursday, January 7 collectors, fans and pop culture enthusiasts from around the world will raise their paddles to bid on pieces of Elvis history. Last year, the iconic Jack White took home the most collectible record of all time, Elvis' first acetate, with his winning bid of $300,000!
This year's featured auction highlight is the 1969 Custom Gibson Ebony Dove guitar Elvis played at the legendary Aloha From Hawaii concert televised worldwide via satellite in 1973, as well dozens of other concerts from 1971 to 1975, including the documentary concert film Elvis on Tour. The guitar, with an estimate of $300,000 to $500,000, is one of the most culturally-significant and celebrated guitars in music history
A fan favorite tradition for Elvis Radio's Birthday Week is George Klein's LIVE Friday afternoon "Birthday" show that starts at 3 pm ET. GK was Elvis' close personal pal, whom he met all the way back in 1948 just after the Presleys moved from Tupelo to Memphis.
Additionally, frequent Elvis Radio contributor and musician/performing artist/band leader Terry Mike Jeffrey will guest DJ on the channel at noon ET on Friday, January 8 before headlining the Elvis Birthday Pops Concert for the 12th consecutive year with the Memphis Symphony Orchestra on Saturday, January 9 at the Cannon Center in downtown Memphis.
Elvis Radio will also feature birthday-themed music specials starting on Tuesday, January 5, including Graceland Birthday Memories with TV personalities Wink and Sandy Martindale, actor Lance LeGault, and 1956 "love interest" June Juanico.
Elvis super fan Chris Isaak's Guest DJ show airs at 7 am and 7 pm ET on Elvis' Birthday. Elvis Radio will also present the global world premiere of the Follow That Dream collector's label live concert — Elvis In West Texas Odessa, May 30, 1976 — at 8 pm ET on Friday, January 8.
For a free 30-day trial, check out http://www.siriusxm.com/freeTrial.
---
---
---