Eddie Vedder and author Mark Wilkerson discuss music and war on Pearl Jam Radio
This weekend, Pearl Jam frontman Eddie Vedder takes over Pearl Jam Radio (Ch. 22) to unveil part one of his conversation with Pearl Jam Twenty and The Life of Pete Townshend author Mark Wilkerson. During the special, they play some of … Continued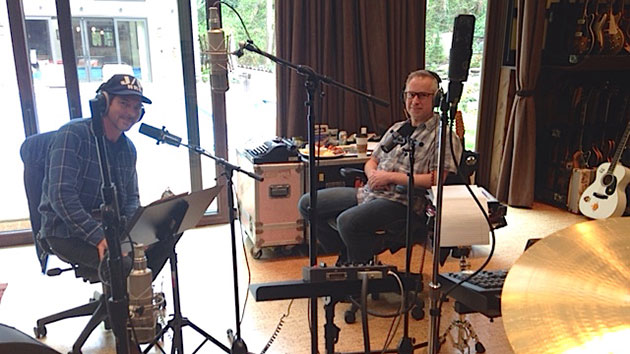 This weekend, Pearl Jam frontman Eddie Vedder takes over Pearl Jam Radio (Ch. 22) to unveil part one of his conversation with Pearl Jam Twenty and The Life of Pete Townshend author Mark Wilkerson. During the special, they play some of their favorite songs and dive into topics ranging from their shared love of The Who to the heart-wrenching story behind Mark's brand new book Tomas Young's War, which explores the tragic but inspiring story of a paralyzed Iraq War veteran who has spent the last decade battling his injuries and speaking out against America's blood thirst.
The issue of how this country treats its Veterans is important to Vedder, who said he is disappointed that no presidential candidate has brought up the topics during the debates.
"Whether it's been Republican and Democratic debates, I've heard a lot of talk about a lot of things, I can't think of one time, and maybe I missed it, but I can't think of one time that they've brought up how they're going to address the situation with how we treat our veterans," Vedder said. "It's been conspicuously silent on that end, and yet we've heard inflated rhetoric about how we will eradicate problems by blowing people off the face of the earth."
Eddie Vedder: In Conversation with author Mark Wilkerson (PT.1) airs on Pearl Jam Radio Friday 4/15 at 7 pm ET; Saturday 4/16 at 9 am and 5 pm ET; Sunday 4/17 at 11 am and 8 pm ET; and Monday 4/18 at 5 pm ET.
For a free 30-day trial, check out http://www.siriusxm.com/freeTrial.
---
---
---